Bob Marley – The Inspiring Stories Behind The Legendary Albums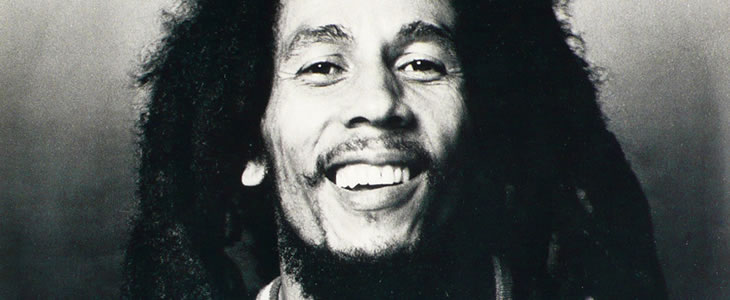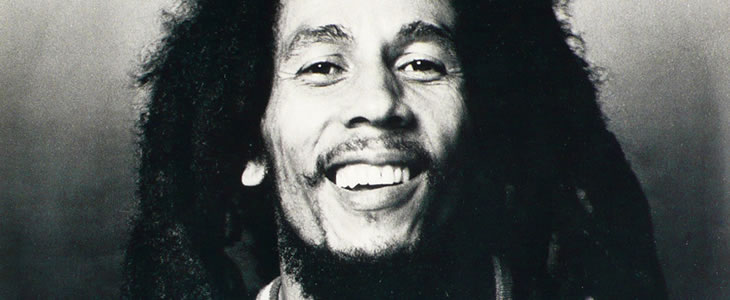 Born in 1945 in a rural area of Jamaica, Bob Marley left home as a young teenager, heading to Kingston, where he made his first record aged 17. Shortly after Marley formed a group called the Teenagers, who soon became the Wailing Rudeboys before simply calling themselves The Wailers. During 1964 and '65 they had numerous hits in Jamaica before they split up and Marley moved to America where his mother was living.
On his return to Jamaica in 1966 Marley formed a new incarnation of the Wailers and made a number of recordings with Lee 'Scratch' Perry before eventually signing to Chris Blackwell's Island Records, releasing Catch A Fire in the spring of 1973. The follow-up Burnin' included 'I Shot The Sheriff' made even more famous by the Eric Clapton cover version – as well as 'Get Up Stand Up'. It was after this that Wailers' founding members Bunny Livingston and Peter Tosh left and Marley recruited new singers before recording Natty Dread, which is for some the greatest reggae album of all time. It includes the seminal 'No Woman No Cry', which was also the first single to chart in Britain in 1975. The following year 'Roots, Rock, Reggae' from Rastaman Vibration was Marley's first American hit single and the album from which it was taken cracked the top 10 of the U.S. album charts and remains his most successful album in America.
After an attempted assassination Marley left Jamaica and recorded the Grammy Hall of Fame's Exodus, his biggest selling record that included 'Jamming', 'Waiting in Vain' and the title track, which was his second big UK single. Following the release of Kaya, Marley's highest placed album on the U.K. charts, Babylon By Bus and Survival, it was discovered that Marley had inoperable cancer and he died aged 36 on 11 May 1981. The last album to be released in his lifetime was Uprising, from which was taken 'Could You Be Loved', which became his best performing U.K. single prior to his untimely death. His legend lives on and the release of the 'Marley' movie in 2012 is a superb tribute to the man who made Reggae such a popular form of music around the world.
"His voice was an omnipresent cry in our electronic world. His sharp features, majestic looks, and prancing style a vivid etching on the landscape of our minds. Bob Marley was never seen. He was an experience which left an indelible imprint with each encounter. Such a man cannot be erased from the mind. He is part of the collective consciousness of the nation."
Edward Seaga, the Jamaican Prime Minister at the time
Every week, renowned and respected music writer David Sinclair will review one of the 11 Bob Marley albums and reveal the fascinating stories behind them. A great historical document, each review will contain audio streams of the album (Spotify and Deezer), quotes from the people that were there, insights, live videos and soundbites.
Bob Marley: The Stories Behind The Albums…
BOB MARLEY AND THE WAILERS
EXODUS 40: SUPER DELUXE
Buy the 4 Vinyl LP Box Set here:
Ziggy Marley has revisited the original session recordings, uncovering unused and never-before-heard vocals and instrumentation, transforming these various elements into brand-new session takes.
This collector's edition Super Deluxe, four-LP, two-7" single vinyl version includes the original LP, Ziggy Marley's restatement Exodus 40 – The Movement Continues, an Exodus Live set recorded at London's Rainbow Theatre the week of the album's release on June 3, 1977, Punky Reggae Party LP which includes a previously unreleased extended mix of "Keep On Moving", and a pair of vinyl 7" singles, including "Waiting in Vain" b/w "Roots" and "Smile Jamaica (Part One)" b/w "Smile Jamaica (Part Two)."