BBC Proms 2020 Highlights: Here's What To Listen To
BBC Proms 'fantasy' season combines archive concerts and live performances by artists including Sheku Kanneh-Mason and Nicola Benedetti.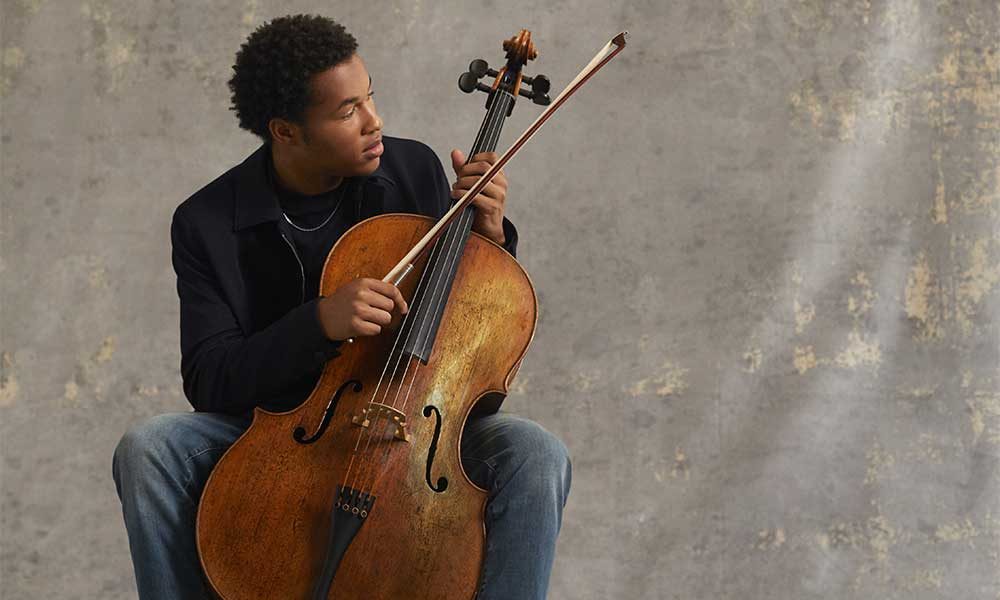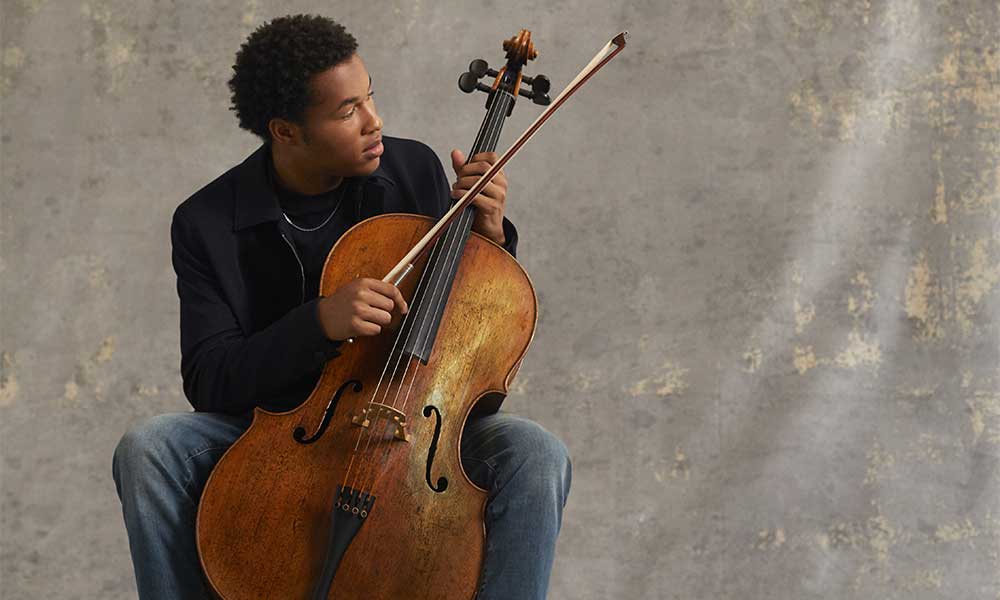 Classical music festivals around the world have had to be postponed and cancelled because of the coronavirus pandemic – and the historic BBC Proms is no exception.
In its 125th year, the organisers have announced a special 'fantasy' season which aims to be a 'beacon of hope' during the global health crisis. BBC Proms 2020 brings together archive recordings of some of the stand-out concerts from the past 30 years alongside a handful of live performances in the final two weeks of the season.
"These are extraordinary times for our nation and the rest of the world, but they show that we need music and the creative industries more than ever," said David Pickard, Director of the BBC Proms. "This year it is not going to be the Proms as we know them, but the Proms as we need them."
Here are the performances you won't want to miss.
BBC Proms 2020 Opening Night – 17 July
Kicking off on 17 July, the BBC Proms opens on Radio 3 with a Grand Virtual Orchestra made up of all the BBC Orchestras, as well as the BBC Singers, performing a new mash-up of Beethoven's nine symphonies created by Iain Farrington. Sakari Oramo will conduct the work, which Farrington has described as "taking Beethoven's music and putting it in a washing machine to see which colours run."
The BBC Proms 2020 opening night continues with archive performances by the BBC Symphony Orchestra, with pianist Igor Levit and conductor Edward Gardner, performing Beethoven's Piano Concerto No.3; Harrison Birtwistle's Panic and Claudio Abbado conducting the Lucerne Festival Orchestra and mezzo-soprano Anna Larsson in Mahler's Third Symphony.
Two days later, on 19 July, tune in to BBC Four to catch Mirga Gražinytė-Tyla leading the City of Birmingham Symphony Orchestra in a programme including Beethoven's Symphony No. 5, Stravinsky's Violin Concerto featuring soloist Leila Josefowicz, and the premiere of Gerald Barry's Canada featuring tenor Allan Clayton.
BBC Proms on Radio 3
This year's BBC Proms season runs from 17 July to 12 September, and the bulk of the concerts will be taking place on Radio 3. Every evening the station will be broadcasting archive performances by orchestras including Staatskapelle Dresden conducted by Christian Thielemann (18 July), Royal Concertgebouw Orchestra conducted by Riccardo Chailly (22 July), Staatskapelle Berlin conducted by Daniel Barenboim (25 July) Chicago Symphony Orchestra conducted by Bernard Haitink (28 July), the West-Eastern Divan Orchestra conducted by Daniel Barenboim (3 August, also on BBC Four 16 August), Berlin Philharmonic conducted by Simon Rattle (7 August) and the Vienna Philharmonic Orchestra conducted by Leonard Bernstein (26 August).
Star soloists include pianist Martha Argerich performing Liszt's Piano Concerto No. 1 (3 August, also on BBC Four 16 August), soprano Renée Fleming's Proms debut featuring Mozart's Exsultate, Jubilate and Strauss's Four Last Songs (10 August), pianist Alfred Brendel performing Mozart's Piano Concerto No. 25 in C (13 August), mezzo-soprano Dame Sarah Connolly performing Dido in Purcell's Dido & Aeneas (13 August), violinist Janine Jansen performing Britten's Violin Concerto (23 August) , opera legend Jessye Norman's final Prom, including her song cycle woman.life.song composed by Judith Weir (30 August), and many more.
Liszt: Piano Concerto No. 1 in E-Flat Major, S. 124 - I. Allegro maestoso
Watch BBC Proms 2020 on TV
Meanwhile, many Proms from the past 30 years will be shown on BBC Four and hosted on iPlayer. These include performances by the John Wilson Orchestra celebrating the sounds of Broadway (Sunday 26 July), Chineke! Orchestra featuring Sheku Kanneh-Mason (Sunday 2 August), Sir Simon Rattle and the National Youth Orchestra of Great Britain (Sunday 9 August), the West-Eastern Divan Orchestra conducted by Daniel Barenboim featuring pianist Martha Argerich (Sunday 16 August), and Gustavo Dudamel and the Simón Bolívar Orchestra (Sunday 23 August).
The TV Proms programme will also include the first ever TV broadcast of the Radio 1 Ibiza Prom, featuring Peter Tong, Jules Buckley and the Heritage Orchestra on Friday 28 August.
All Proms content will remain on BBC Sounds and BBC iPlayer for 30 days after the festival ends, on 12 September.
What about live performances?
The BBC Proms 2020 organisers are quietly optimistic – they have announced a handful of live performances to take place at the Royal Albert Hall in the final two weeks of the festival, from 28 August, although they've yet to announce the exact schedule. There's unlikely to be an audience (although the organisers have left that possibility open).
Pianist Mitsuko Uchida will perform with the London Symphony Orchestra and conductor Sir Simon Rattle. Violinist Nicola Benedetti and Alina Ibragimova will perform with the Orchestra of the Age of Enlightenment and conductor Jonathan Cohen. Nicola Benedetti is one of the most sought-after violinists of her generation and one of the most influential classical artists of today. Concerto performances are at the heart of her career and she frequently performs with major orchestras and conductors across the globe. Nicola Benedetti recently released her new album Elgar featuring his vast Violin Concerto in B minor. The Times noted, "She takes on an epic and makes magic".
Elgar: Violin Concerto in B Minor, Op. 61 - I. Allegro
There'll be a recital by cellist Sheku Kanneh-Mason and his sister, pianist Isata Kanneh-Mason. In January 2020 Sheku Kanneh-Mason became the first cellist in chart history to break into the UK Official Album Chart Top 10 when his new album Elgar entered at No. 8. Elgar features the composer's famous Cello Concerto, recorded at Abbey Road Studios with the London Symphony Orchestra, conducted by one of Sheku's lifelong heroes Sir Simon Rattle. Sheku Kanneh-Mason has been described by The Times as, "The world's new favourite cellist".
Elgar: Cello Concerto in E Minor, Op. 85 - I. Adagio - Moderato
Pianist Isata Kanneh-Mason released her debut album Romance – The Piano Music Of Clara Schumann, a portrait of the life of composer and pianist Clara Schumann, in July 2019. Isata explained, "I wanted to rediscover the virtuoso pianist revered by Chopin, Liszt and Robert Schumann and uncover the creative genius which made Clara one of the first great pioneering female composers."
The Aurora Orchestra will perform with conductor Nicholas Collon. Founded in 2005, under Principal Conductor Nicholas Collon, the Aurora Orchestra has quickly established a reputation as one of Europe's leading chamber orchestras.
World-renowned sitar player Anoushka Shankar will perform with electronic artist Gold Panda and the Britten Sinfonia under Jules Buckley. Sitarist, composer, and producer Anoushka Shankar is the daughter of legendary sitarist Ravi Shankar. She is a singular, genre-defying figure within the classical and contemporary, acoustic and electronic world music scenes.
Pianist Stephen Hough will also perform, as well as singers Sophie Bevan, Allan Clayton and Robert Murray.
The Last Night of the Proms
It wouldn't be the Proms without a big last-night party. And this year's Proms-with-a-difference is no exception. On 12 September Finnish conductor Dalia Stasevska will lead the celebrations with the help of South African soprano Golda Schultz. The concert will include a new commission by composer Andrea Tarrodi. More details will be announced nearer the time, but this is sure to be a night to remember, even if we have to wave our flags in our own living rooms.
"The 2020 Proms will be a season unlike any other in its 125-year history," said David Pickard. "Music can be a powerful friend in difficult times and Sir Henry Wood's mission – to bring the best of classical music to the widest possible audience, 'making its beneficent effect universal'– is more important now than it has ever been. Over the eight-week season we are proud to celebrate the BBC's 93-year guardianship of the festival as well as its continued support for live music."
For further details visit bbc.co.uk/proms
Format:
UK English