Best Classical Romantic Music: Top 10 Pieces For Valentine's Day
Explore our selection of the best classical romantic music for Valentine's Day including passionate opera arias and fairytale ballet dances.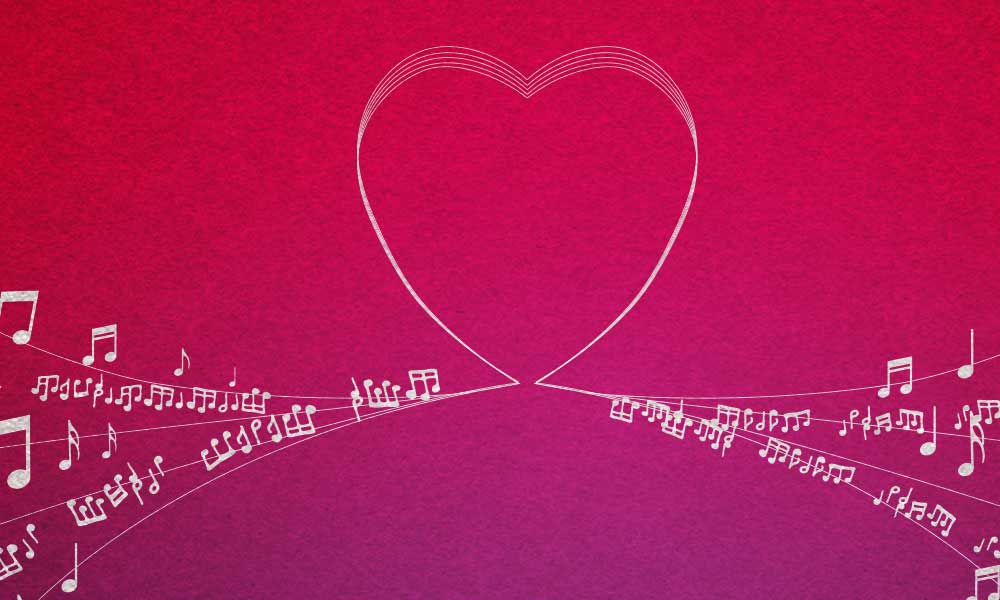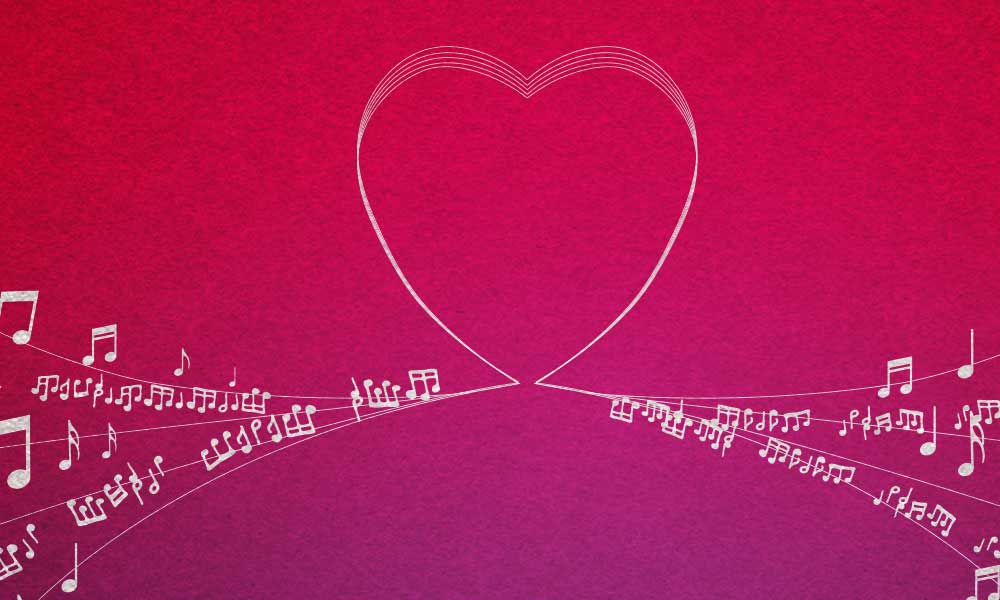 Love, in all of its glorious forms – triumphant, passionate, fragile, unrequited, tragic – is every artist's muse. To celebrate Valentine's Day we've handpicked some of the best classical romantic music masterpieces straight from the hearts of the composers. So whether you're trying to impress your significant other, or planning a grand, over-the-top gesture of your own, explore our selection of 10 of the best pieces of classical romantic music that would make Cupid himself shed a tear.
Listen to Romantic Love on Spotify and scroll down to explore our selection of the best classical romantic music.
Best Classical Romantic Music: Top 10 Pieces for Valentine's Day
10: Massenet: 'Méditation' from Thaïs
'Méditation' originally provided a moment of quiet, introspective reflection during a scene change in Massenet's opera Thaïs. However the music is so sweet, so rousing, that it has come to be appreciated as a concert piece in its own right. The silky violin solo dips and dives, floating high above gentle orchestral accompaniment. A more impassioned, perhaps even anguished, middle section points to a darker, more desperate kind of love, foreshadowing the misfortune that will befall the lovers, Thaïs and Athanaël, in the final act of the opera.
9: Rachmaninov: Symphony No. 2, Third Movement
An incredibly rich and tender movement nestled in the midst of an otherwise dramatic and powerful symphony. Rachmaninov displays restrained yet tangible passion in this gorgeously understated movement. Lyrical, expansive melodies sweep up the listener in a warm, dreamy feeling, whilst gentle surges in dynamics give the music an ethereal, blissful quality. Close your eyes and melt away in one of the best pieces of classical romantic music.
8: Beethoven: Piano Concerto No.3, Second Movement, 'Largo'
A name synonymous with romanticism, Beethoven's oeuvre is littered with beautiful, heart-felt pieces – many of which would be perfectly placed on a Valentine's playlist. We've picked the 'Largo' from his third piano concerto. It's the tenderness of the piano part, which oscillates between sweetness and nostalgia, that sets this piece apart for us. Good, old-fashioned romance – you simply can't go wrong.
7: Puccini: 'O Mio Babbino Caro' from Gianni Schicchi
Nothing says romance quite like opera, something the master of Italian opera, Puccini, knew all too well. Puccini of course wrote many a beautiful, emotional tune for star-crossed lovers, but none more poignant that 'O Mio Babbino Caro'. In this deeply moving aria, one of the best pieces of classical romantic music, a love-sick soprano implores her father to help her to marry the man she so desperately loves. Her anguish is real, brought to life with glossy strings, sweeping vocal acrobatics and just the right amount of bittersweet harmony to bring a tear to your eye.
6: Wagner: 'Liebestod' from Tristan Und Isolde
The embodiment of German Romanticism, Wagner's music is pure fire – passion on steroids. His opera Tristan Und Isolde, one of the best pieces of classical romantic music, is typically intense and indulgent, focussing on themes of doomed, impossible love. These themes are weaved into the very fabric of the music: unresolved harmonic progressions, unfinished melodic phrases, and unfettered orchestral forces, create and unending feeling of yearning and insatiable desire. The finale of the four-hour-long opera, the 'Liebestod' (literally translated as 'love-death') does just this and more. A tidal wave of emotion.
5: Debussy: La Fille Aux Cheveux De Lin
Here's a gem from Debussy's vast and stunning oeuvre of solo piano pieces: La Fille Aux Cheveux De Lin. The beauty of this piece lies in its elegant simplicity: lilting, delicate melodies shine and tumble happily over one another, enveloped by the soft, luminous harmonies emanating from the spread chord accompaniment beneath. The liberating feeling of weightlessness and freedom of spirit Debussy achieves here sounds a little like how love should feel.
4: Mahler: Symphony No.5, Fourth Movement 'Adagietto'
It is widely accepted that this astounding symphony tells the story of Mahler's love affair with his future wife, Alma: indeed the fourth movement is often referred to as a love letter from composer to muse. Sumptuously soft and glossy, the 'Adagietto' is almost un-Mahler-like in its vastly reduced orchestral forces and lack of pyrotechnics, with only soulful strings and gentle harp. From the first few bars, it is abundantly clear to the listener that this movement is not like any of Mahler's other works: this is his heart.
3: Pärt: Spiegel Im Spiegel
Sensitive, hypnotic, poignant. Avro Pärt's minimalistic approach to composition in this well-known piece strips back the layers, leaving raw, fragile emotion. The solo violin (or cello in some recordings) takes unsteady breaths, with the bow only just making contact with the string, whilst the circling piano creates a feeling of stasis and complete contentment. It's not until the final note that you realise you've been holding your breath.
2: Rachmaninov: Piano Concerto No. 2, Second Movement, 'Adagio sostenuto'
Rachmaninov's Piano Concerto No. 2 is one of the greatest works in the piano repertoire and one of the best pieces of classical romantic music. Brooding, emotional and passionate, there's a reason why Rachmaninov's mighty second Piano Concerto is the go-to score of choice for the movie business, born romantics, and pianists who want to seriously impress. The piano concerto will be familiar to many from its prominent use in the 1945 film Brief Encounter, directed by David Lean, starring Celia Johnson and Trevor Howard, directed by David Lean. Lean employed Rachmaninov's Piano Concerto No. 2 to say more about their true feelings than they do themselves.
1: Tchaikovsky: 'Sugarplum Pas De Deux' from The Nutcracker
Tchaikovsky's music for his classic ballet The Nutcracker is the epitome of musical romance. The Nutcracker is the ultimate fairytale love story, and this exquisite pas de deux is danced by the Sugar Plum Fairy and her prince. The famous cascading theme is first presented by the cellos, accompaniment by magical harp arpeggios, before it slowly builds and builds, tugging harder and harder on those heart strings.
Our recommended recording of Tchaikovsky's The Nutcracker, performed by Los Angeles Philharmonic & Gustavo Dudamel, which includes 'Sugarplum Pas De Deux', can be bought here.
Format:
UK English