Opera Introduction: A Beginner's Guide
Our opera introduction features some of the most famous operas by the greatest composers including Mozart, Verdi, Puccini and Wagner.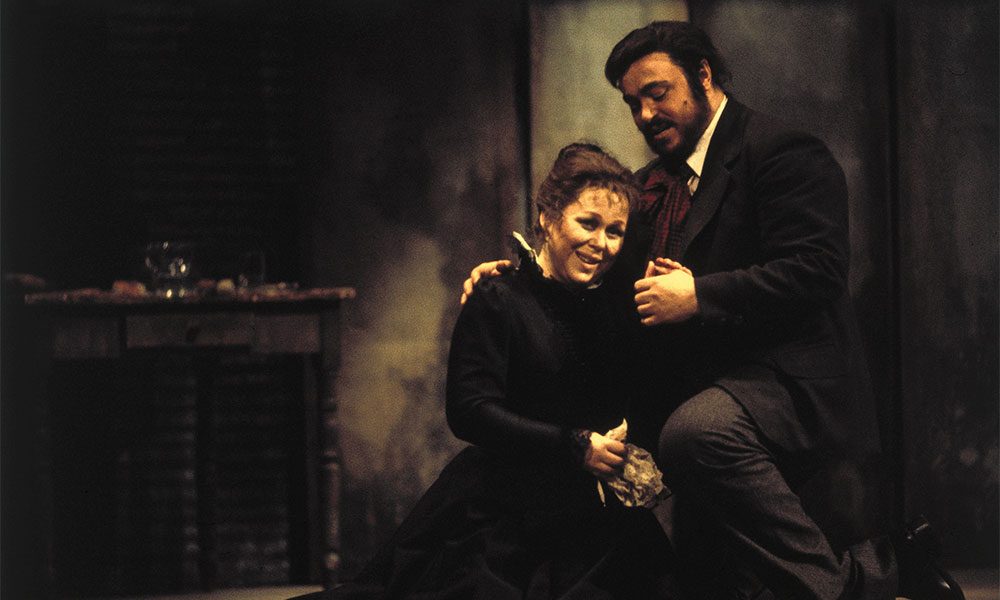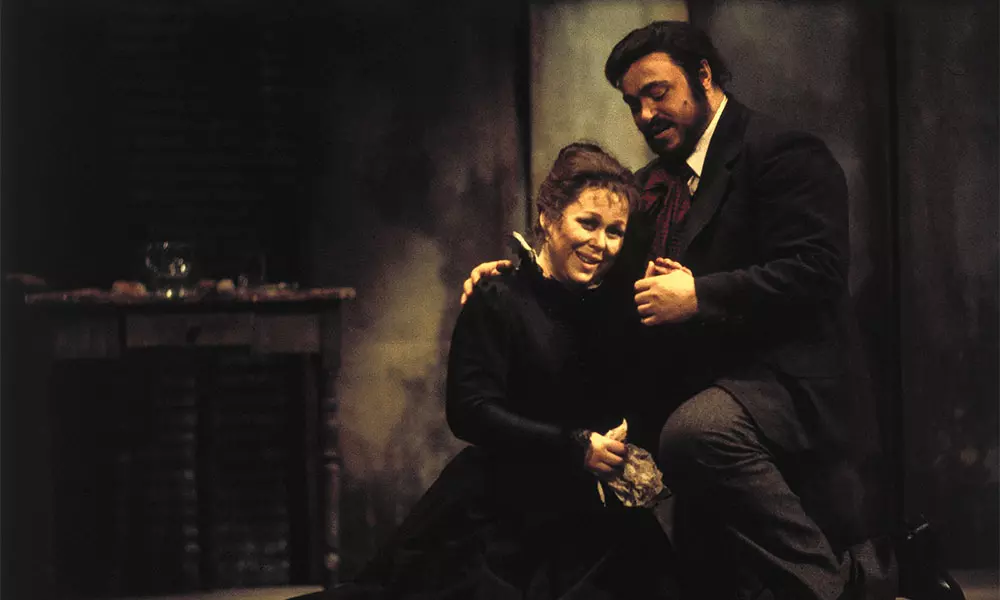 New to opera? Read our introduction to an art form that first emerged in Renaissance Italy 400 years ago and since then has explored every subject from Greek gods to Playboy models. Read our Opera Introduction – A Beginner's Guide watch the clips, and you may discover you know more opera than you thought.
Listen to Great Moments in Opera on Apple Music and Spotify.
How Did Opera Start?
It all began in Italy around 400 years ago during the Renaissance. A group of artists and musicians decided to fuse music, poetry, dancing, drama and painting into one unified art form, with a nod towards the country's Classical past (and with some Greek legend thrown in for good measure). Officially, the first opera was Jacopo Peri's Daphne (the score is lost) but the first of real significance, still performed today, is Claudio Monteverdi's L'Orfeo (1609) based on the Classical legend of Orpheus and Euridice.
Monteverdi (1567-1643) wrote at least 18 operas, most of which are lost, but we still have his last masterpiece, The Coronation of Poppea of 1642 – a fabulously soap opera-ish tale about the inexorable rise of the scheming, seductive mistress of Emperor Nero. Here's the glorious love duet between Nero and Poppea, 'Pur Ti Miro', the closing number of the opera (she gets her man, but history tells how he later kicked her to death while she was pregnant). These days it's believed the duet was actually written by one of Monteverdi's assistants, but listening to those sensual, crisscrossing vocal lines that still speak to us so directly, despite being written more than 350 years old, do we really care?
MONTERVERDI: L'incoronazione di Poppea "Pur ti miro, Pur ti godo" (Jaroussky, De Niese)
Baroque Stars
By the Baroque era, opera was all the rage across Europe and was a spectacular, expensive affair full of florid arias and ornate stage sets with moving parts. One of the greatest composers of Italian Baroque opera was in fact a German who lived out most of his life in London – Georg Frideric Handel (1685-1759). One of his biggest successes was Rinaldo (1711), which includes a famous lament 'Lascia Ch'io Pianga', ('Leave Me To Weep'), sung by an imprisoned princess. The aria is featured in a 1994 film about the castrato Farinelli (1705-82). Castrati were male singers who were castrated as boy trebles to preserve their soprano voices. The few who both survived, and made it to the top of their profession, were the singing stars of the 17th and 18th century. Today those roles are sung by countertenors, or by women.
Handel: Rinaldo / Act 2 - Lascia ch'io pianga
Classical Sensibilities
You may have noticed that all these operas have been based on tales from either ancient Greece or Rome, or about legendary kings, queens, gods and heroes. Things began to change in the Classical period, brought about by the social movement known as The Enlightenment, with less elaborate musical forms and more realistic plots – fewer gods, more humans – and a reaction against excessive vocal display. The ultimate Classical opera composer is Wolfgang Amadeus Mozart (1756-91). Take his 1781 opera masterpiece The Marriage of Figaro (Le Nozze di Figaro) a political bedroom farce where servants ultimately outwit their aristocratic masters, based on a play by pre-revolutionary French writer Beaumarchais. It's fast, irreverent and funny, but also full of stunning music – for example the exquisite 'Letter Duet' ('Sull'aria'), as featured in The Shawshank Redemption. As Morgan Freeman's character says, you almost don't want to know what those two Italian ladies are singing about, so pure and serene is the music.
The Shawshank Redemption Opera Scene
But Mozart was also a master of high drama – witness the thrilling scene in Don Giovanni where the eponymous, philandering anti-hero is dragged down to hell by the ghostly statue of a man he murdered. It forms a central episode in the 1984 film Amadeus, based on Peter Schaffer's play.
The Romantics
Opera continued to flourish – and put on weight – during the Romantic period. Grand opera was suddenly all the rage, with everything getting bigger, louder and lasting longer. One important strand at this time was the Italian bel canto movement (literally 'beautiful singing'), which was all about vocal brilliance and ornamentation underpinned by a simpler harmonic structure. Gioachino Rossini (1792-1868) had a particular talent for ebullient comedy and unforgettable melodic hooks (La Cenerentola of 1817 and The Barber of Seville from the previous year, which features the ridiculously catchy 'Largo Al Factotum').
Rossini: Il barbiere di Siviglia, Act I - No. 2, Aria. Largo al factotum
However, many of the bel canto composers enjoyed a good tragedy – often sending their heroines mad via a thwarted love affair; a fine excuse to indulge in lengthy and elaborate vocal display. The most famous 'mad scene' occurs in Gaetano Donizetti's (1797-1848) Lucia di Lammermoor of 1835 (based on Walter Scott's gothic romance) where the heroine, coerced into marriage, murders her husband on their wedding night and then spectacularly loses her senses in a virtuoso 10-minute scene. On the opera stage she's usually found trilling in a blood-stained wedding dress. It's an otherwordly piece of musical drama, so it's almost no surprise to find a sizeable chunk of it ('Il Dolce Suono') sung by a blue alien in the Bruce Willis' sci-fi movie Fifth Element.
Dame Joan Sutherland - 'Eccola!' (The Mad Scene) Donizetti's Lucia di Lammermoor
The best-known opera of the 19th century – and possibly the most popular of all time, is French composer George Bizet's (1838-75) opera masterpiece Carmen. It's for good reason – the story of a gypsy woman whose values her free-spirited life above all, and the soldier who becomes obsessed with her, is packed with ear-catching melodies, for example 'Près de Remparts de Seville'.
Carmen: "Près des remparts de Séville" (Elina Garanca)
Bizet's original was even made into a 1943 Broadway musical, Carmen Jones, with English text by Oscar Hammerstein.
The late 19th century, however, was dominated by two giants of opera, Italian Giuseppe Verdi and German Richard Wagner, both born in 1813. Verdi wrote in a hugely tuneful and dramatic style. Perhaps his most popular opera masterpiece is La Traviata, which tells the the story of Violetta, a beautiful courtesan who is fatally ill with tuberculosis. Her Act 1 party-girl aria, 'Sempre Libera', is a spectacular piece of show-off singing. It seems strangely appropriate when lip-synched to by a drag queen in the Australian outback in Stephan Elliott's 1994 movie The Adventures of Priscilla, Queen of the Desert.
Meanwhile, in Germany, Wagner singlehandedly changed the course of opera with his huge ambition and talent. Probably his best-known music is the 'Ride of the Valkyries', part of his 15-hour, four-opera Ring Cycle, and the battle-cry of eight warrior goddesses. It's used to thrilling and disturbing effect in the following helicopter scene from Apocalypse Now.
Apocalypse Now- Ride of the Valkyries
The Dawn Of The 20th Century
The early 20th century was dominated by another Italian with a fluent gift for melody, Giacomo Puccini (1858-1924). He wrote hugely popular works in the Italian grand opera tradition (usually featuring the tragic death of the heroine) with a new emphasis on realism, including his masterpieces La Bohème, Madama Butterfly, Turandot and Tosca. A production of the last mentioned is featured in the Bond movie Quantum of Solace.
Quantum of Solace Tosca Scene
Twentieth-century politics clashed with art in the 1934 opera by Dmitri Shotakovich (1906-75), Lady Macbeth of the Mtsensk District; so disturbingly, brilliantly dramatic it was condemned by the Soviet government as 'fidgety, screaming neurotic music'. In this 1966 film (titled Katerina Ismailova) the late, great soprano Galina Vishnevskaya (aka Mrs Mstislav Rostropovich) portrays the illiterate, unfulfilled wife who resorts to murder and is eventually deported to Siberia.
Dmitri Shostakovich: Katerina Izmailova - Galina Vishnevskaya (Film, 1966, HD 1080p)
A Post-War World
In the UK, Benjamin Britten proved himself one of the masters of opera with his 1945 debut Peter Grimes. Set on the Suffolk coast, it's the story of a difficult, outcast fisherman, his mistrustful neighbours, and the sea that dominates all their lives. One of the most powerful moments is when the people of The Borough, swept along by mob mentality, are baying for blood.
Britten: Peter Grimes, Op. 33 / Act 3 - "Embroidery in childhood"
Politics and opera come full circle with one of the most successful – and engaging – works of the late 20th century: John Adams's Nixon in China (1987), based on Richard Nixon's real-life visit to the country to meet Chairman Mao in 1972. He seamlessly combines melodic minimalism and high drama – particularly in the blistering, little-red-book-waving showpiece for Madame Mao, 'I Am The Wife Of Mao Tse Tsung', here sung with terrifying brilliance by Korean soprano Kathleen Kim.
Nixon in China: "I am the wife of Mao Tse-tung" – Kathleen Kim (Met Opera)
The Time Is Now
One of the most controversial operas of recent years (apart from Jerry Springer: The Opera, which is, in fact, a Broadway musical) is British composer Mark Anthony Turnage's Anna Nicole, based on the life of the late Playboy model Anna Nicole Smith. What may seem a strange contemporary choice of subject, in fact, reveals itself to be a plot in the best grand operatic tradition, featuring a larger-than-life heroine with a dramatic, tragic life story, and a sharp line in social commentary on the price of fame.
Anna Nicole - 'PARTAY!' (The Royal Opera)
It seems that as long as there is a story to tell, and ideas to be aired, opera will flourish – it is, after all, simply a heightened, multi-sensory means of making sense of all the painful, glorious, complicated truth about being alive.
Format:
UK English