Tenor Jonathan Tetelman Announces His Debut Album 'Arias'
Jonathan Tetelman, described by The New York Times as "a total star", will release his debut album 'Arias' in August 2022.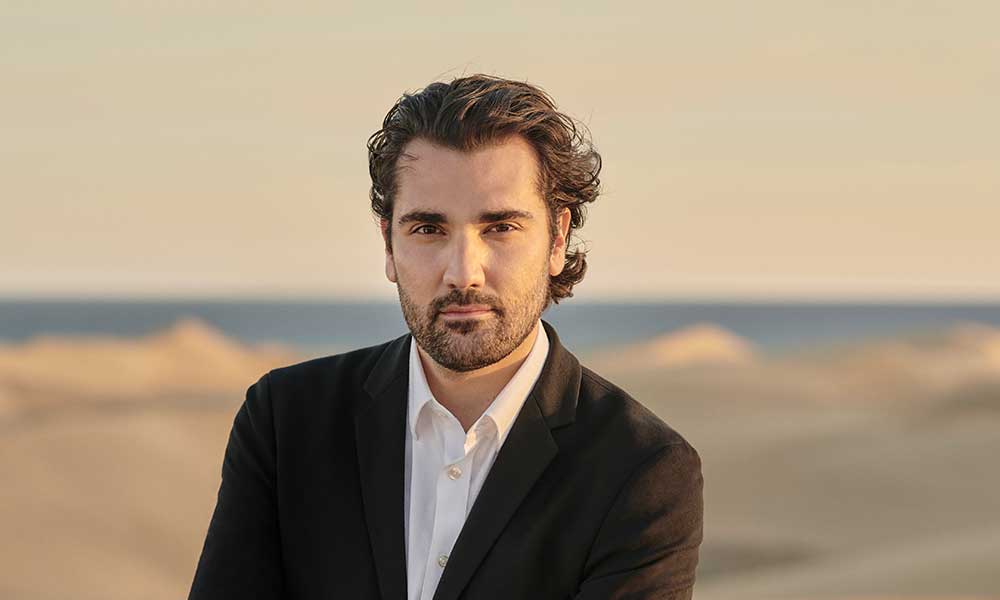 Chilean-American tenor Jonathan Tetelman, described by The New York Times as "a total star" and by Opera News as "a major talent" will release his debut album Arias on 12 August 2022. The recording features a range of roles from French and Italian repertoire brought to life by Tetelman's vivid interpretations. He explained, "This album creates a portrait of what I feel represents my path as an artist, combining a few lesser-known works with arias and duets for the romantic tenor voice."
Verdi: I due Foscari - Non maledirmi, o prode
"Singing lets me become who I am"
"Singing lets me become who I am," said Jonathan Tetelman. Both a means of expression and a source of strength, it has always been part of his life. As a pupil at the American Boychoir School in Princeton he discovered the joy of performing classical music, and this later led him to the Manhattan School of Music from which he graduated as a baritone. Unable to see a future for himself as a singer Jonathan Tetelman then changed direction and spent three years working as a DJ on the New York club scene. "I felt completely lost," he recalled. "It was like a piece of me was missing." As soon as he realised that the missing piece was classical music, he immersed himself in his studies again and transformed himself into a tenor.
His hard work and resilience paid off and he is now in demand all over the world and stands on the threshold of a major career. Jonathan Tetelman is not only a gifted singer but also a passionate stage artist who finds it fascinating to explore each role and the ways in which it develops as the plot unfolds. He explained, "I love working through the psychological aspects of the characters."
Jonathan Tetelman said his new album Arias was, "validation of all the hard work, the proverbial blood, sweat and tears that I've invested in my singing, my art and my voice". He noted, "We chose pieces that make an emotional impact for their gentleness and delicacy on the one hand, and for their heroic and dramatic qualities on the other."
"For me there is no greater music than Puccini's"
The album includes 'Addio Fiorito Asil' from Puccini's Madama Butterfly which was particularly significant in Tetelman's development. "It's the first piece that I ever sang as a tenor and in which I felt for the first time vocally at home," he explained. "For me there is no greater music than Puccini's, it has a special place in my heart." The recording also features music by Verdi, Bizet, Cilea, Giordano, Mascagni, Massenet and extracts from Zandonai's Francesca da Rimini, as the singer had his first great success as Paolo at the Deutsche Oper in Berlin. Arias was recorded at the Alfredo Kraus Auditorium in Las Palmas de Gran Canaria with the Orquesta Filarmónica de Gran Canaria and its Music Director Karel Mark Chichon.
Jonathan Tetelman noted, "I'm really looking forward to the process that's just started and feel I'm at the beginning of a really exciting journey."
Jonathan Tetelman's new album Arias will be released on 12 August 2022 and can be pre-ordered here.
Do you want to be the first to hear the latest news from the classical world? Follow uDiscover Classical on Facebook and Twitter.
---
Format:
UK English