Karajan's Complete Tchaikovsky Symphonies Out Now On Blu-Ray Audio
Karajan's legendary complete Tchaikovsky Symphonies with the Berliner Philharmoniker, presented on 4CDs and Blu-ray Audio, are out now.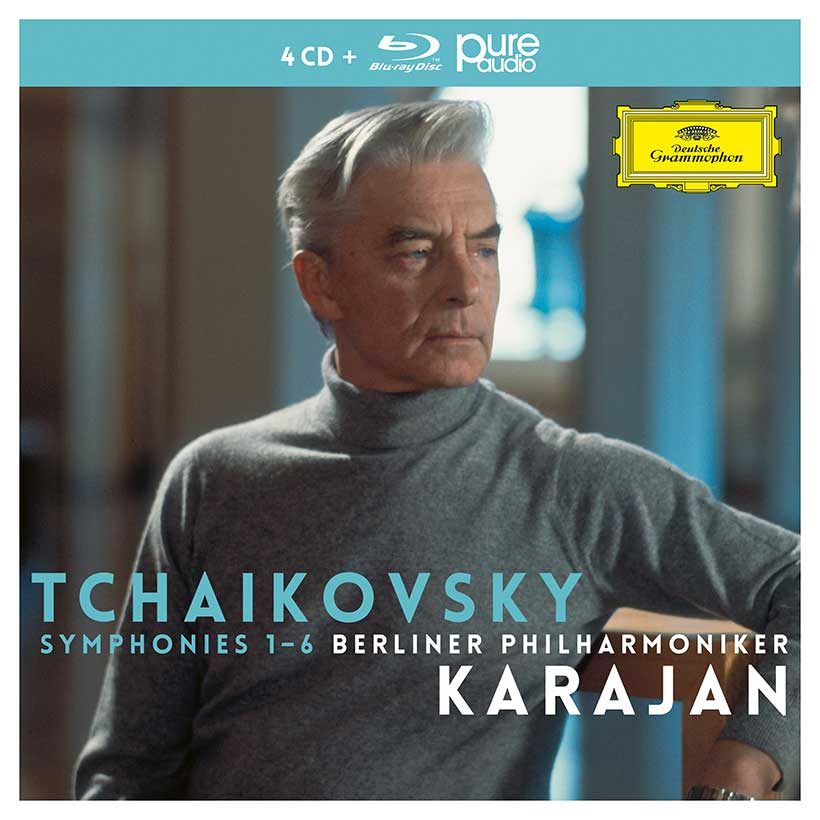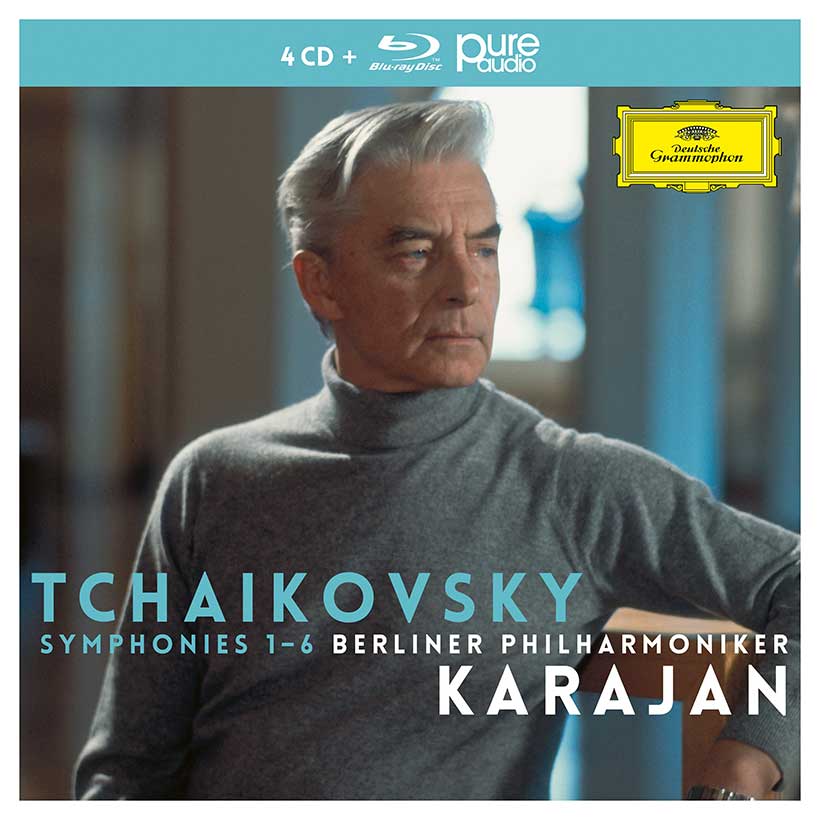 Celebrating the legacy of Herbert von Karajan 30 years after his death (on 16th July 1989) his legendary complete Tchaikovsky symphonies with the Berliner Philharmoniker, presented on 4CDs and Blu-ray Audio, mastered at 24bit/96kHz from the original analogue sources, are out now. Karajan's complete Bruckner symphonies with the Berliner Philharmoniker, presented on 9CDs and Blu-ray Audio, were released on 28th June.
Herbert von Karajan - Bruckner: Complete Symphonies & Tchaikovsky: Six Symphonies
Karajan and the Tchaikovsky Symphonies
Karajan was a great Tchaikovsky conductor. Although he recorded the last three symphonies many times he did not turn to the first three until the end of the 1970s. There's no doubt that the reason these early symphonies sound so fresh is because the Berlin orchestra was not over-familiar with them. The Tchaikovsky symphonies were recorded at the Philharmonie between October 1975 and February 1979 and are presented with their Slavonic March and the Capriccio Italien, both recorded in Jesus-Christus-Kirche in October 1966. The six symphonies span the whole of Tchaikovsky's career as a composer, from 1866 until 1893, the year of his death.
"Two chief factors determined the character of Tchaikovsky's music, including his symphonies. The first of these was his early experience of Russian folk-song …The second formative factor … is the dance in all its forms. The Imperial Ballet fascinated him long before he wrote Swan Lake, The Sleeping Beauty and The Nutcracker, and there are echoes of it in the middle movements of almost all his symphonies …" remarks Martin Cooper in his liner notes.
"Karajan gives his finest interpretations both in the early and the late symphonies." – BBC Music Magazine
"Peerless playing from the Berlin Philharmonic." – The Penguin Stereo Record Guide
Herbert von Karajan
Herbert von Karajan (5 April 1908 – 16 July 1989) is regarded as one of the greatest conductors of all time. He was the principal conductor of the Berliner Philharmoniker for 35 years and, under Karajan, the orchestra developed their very own performance culture, characterised by a beauty of sound, virtuosity and perfection. He is the biggest selling classical artist in recorded music history and has sold over 200 million records. Herbert von Karajan's legendary discography contains some of the most valued interpretations of the repertoire available.
Tchaikovsky – Symphonies 1-6, recorded by Herbert von Karajan with the Berliner Philharmoniker, is out now and can be bought here.
Format:
UK English