Modtastic – A History Of The Mod Culture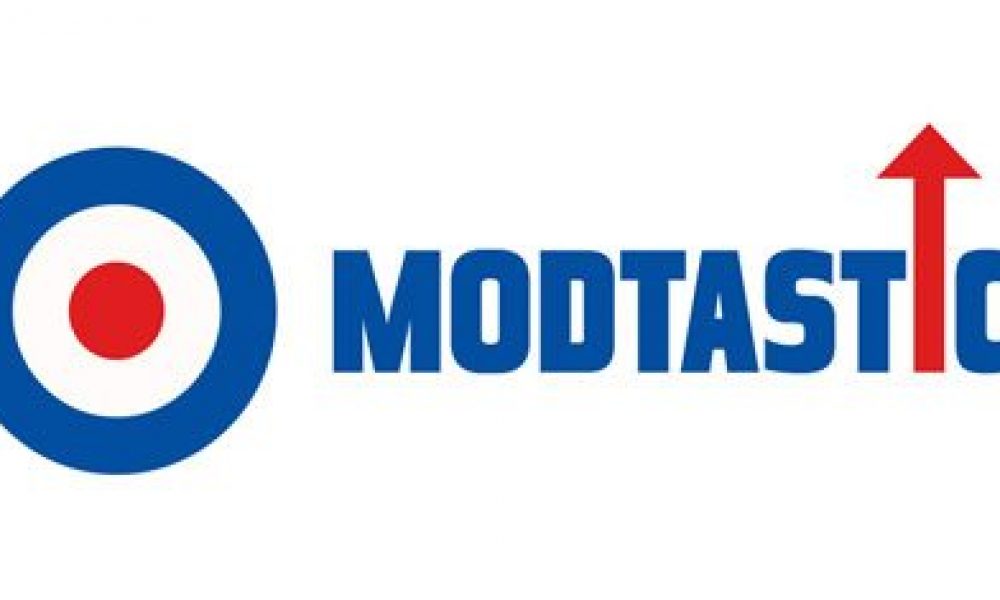 So what exactly does it mean to be Mod?
You may be surprised to know the term has its roots in 1950s Modern Jazz when people listening to the kind of music released by Blue Note Records were dubbed Modernists – or Mods. The Mod movement had its origins in London and soon these men and women who revered smart clothes, particularly Italian suits for men, Italian made scooters – Lambrettas and Vespas – and dancing at all-nighters in clubs were, by the mid-1960s, being seen all over Britain.
While a love of fashion was key to all things mod, music formed a vital part of the culture. It was Black music that Mods danced to in clubs like the Marquee, La Discothèque, The Flamingo and their spiritual home, the hottest of the hot, The Scene Club in London's Ham Yard. Today most people see the The Who as synonymous with Mod culture. They were one of the early Mod influenced bands and their involvement in the culture is clear for all to hear on their album Quadrophenia (1973) which was made into a film in 1979, around the time of the Mod revival that included The Jam. The Who's music was embraced by regional Mods, way more than the London Mods – who probably thought of themselves as a cut above their provincial comrades.
Mods love of soul music included Motown, Stax Records, recordings on obscure American labels and Jamaican Ska. Motown's tours of the UK and their early assault on the British charts with The Supremes, Martha and the Vandellas and Marvin Gaye – the sharpest dresser among Motown's sharpest dressers – was given impetus by Mod record buyers, not just in London, but increasingly as Mods were seen in towns and cities across Britain.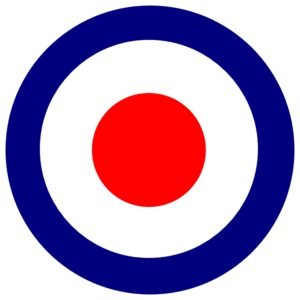 TV's Ready Steady Go! – the Weekend starts here – first broadcast in August 1963 was mandated viewing for every self-respecting Mod and those who just pretended they were Mods but were too young to have a scooter – sixteen was the minimum age for acquiring a licence. It took a while for RSG! to get into its stride having had Bill Fury and Brian Poole and the Tremeloes on their first edition. From its earliest days, the show's producers trawled the clubs and ballrooms in the London area, like Purley's legendary Orchid Ballroom, recruiting the best dancers – all of whom were doing it to the latest sounds from America's Black R&B and soul artists.
The Who's first appearance on RSG! was in late January 1965 miming to 'I Can't Explain' – if you saw it you immediately got what made The Who so appealing. There's no footage of this appearance but just check out the video of The Who on the US TV show Shindig recorded six months later at Twickenham studios, and you will understand what all the fuss is about. Daltry looks amazing in a great shirt as he begins his assault on the title of rock's greatest ever vocalist, Moon is beating the hell out of his back to front drum kit and Townshend's dirty sounding guitar is perfect. Oh, and Keith Moon wears a sweatshirt with a red, white and blue Royal Air Force roundel emblazoned on the front – a motif that has become synonymous with Mod culture.
In April 1965 Dusty Springfield came up with the idea of a special edition of Ready Steady Go! dedicated to Motown. The show opened with Dusty dueting with Martha and the Vandellas on the classic 'Wishin and Hopin' and the programme also featured Smokey Robinson and the Miracles, Stevie Wonder, Marvin Gaye, The Temptations and The Supremes. The Supremes lead by Diana Ross did their 'Stop In The Name of Love' dance routine for the first time and The Temptations did 'My Girl' with its neat choreography. These were moments that determined the way Mods danced thereafter; this was cool on a major scale.
The Who were heavily influenced by Mod culture and music and by adopting the dress and covering black music they sent ripples of mod culture further and wider. They covered James Brown's 'I Don't Mind' on their debut album, My Generation (1965) and Martha and the Vandellas' 'Heatwave' on A Quick One (1966). In their early live shows, The Who sang Miracles, Bo Diddley, Booket T & the MG's and Howlin' Wolf tunes. While Mods loved the dance music of Motown and Stax they loved the Blues of Chess Records as well. Ska, which predated reggae, became essential listening for Mod – songs like Jimmy Cliff's 'King of Kings' and The Ethiopian's 'Train to Skaville.'
Carnaby Street was Mecca for Mods. John Stephen, the self-proclaimed King of Carnaby Street opened his first shop, 'His Clothes' in 1963, quickly followed by I Was Lord Kitchener's Valet, Lady Jane, Kleptomania, Mates, Ravel, and a string of others catering to Mods in particular. For most male mods the one singer that captured the sense of style better than any other was Marvin Gaye. If it was just about his ability to wear a sharp suit – sharper than just about anyone – he may have still been popular. As it was he had a talent that was prodigious and his first UK solo hit, 'How Sweet It Is (To Be Loved By You)' was something of a mod anthem and his duets with Kim Weston and Tammi Terrell were 'our record' to many a Mod couple. A late-night smooch to Marvin and Tammi's 'Your Precious Love' was the closest that many teenagers came to sex.
As Mod culture spread out from London it took on further regional variations and none more so than the movement that became known as Northern Soul. With its roots in the 1960s Mod scene, it was centred on the North of England at clubs like the Wigan Casino, The Twisted Wheel in Manchester and The Torch in Stoke-on-Trent. Northern Soul is much less mainstream than regular soul music, and it's all about dancing; it's what led to disco and later break dancing. Witness any night at Wigan Casino – the dancing featured spins, flips, karate kicks and backdrops all inspired by the stage performances of touring American soul acts
The Jam was a Punk band, but they were the very epitome of a Mod revival band in their Marvin Gaye inspired suits along with their Who and Small Faces musical references. Having signed to Polydor in 1977, The Jam released their first album in May with songs that were redolent of Mod culture, including 'Non-Stop Dancing' and a cover of 'The Batman Theme' that The Who had also recorded a decade earlier. The b-side of The Jam's second single is a song written by bass player Bruce Foxton called appropriately, 'Carnaby Street'. After The Jam split up Paul Weller joined forces with Mick Talbot in 1983 to form The Style Council. Talbot's former band was The Merton Parkas – a parka being standard issue for Mods while riding their trusty Lambretta TV 175 or Li125- along with a pair of sunglasses – whatever the weather – their Levi sta-prest trousers and Ben Sherman shirts, no crash helmet and a tiger tail that came free with ESSO petrol attached to the 6ft aerial on the back of their scooter.
This was all you needed to be part of 'The In Crowd', which was also the title of Dobie Gray song that was a Mod anthem. As if to prove it never goes away check out Gregory Porter's new album, Liquid Spirit, his 2013 Blue Note release on which he covers 'The In Crowd' and evokes much of the spirit of Marvin Gaye. Check out our exclusive Modtastic playlist, which features some real hidden gems that create the soundtrack to Mod.
Format:
UK English