ABBA Go For 'Gold' With Limited Vinyl Edition Of Definitive Compilation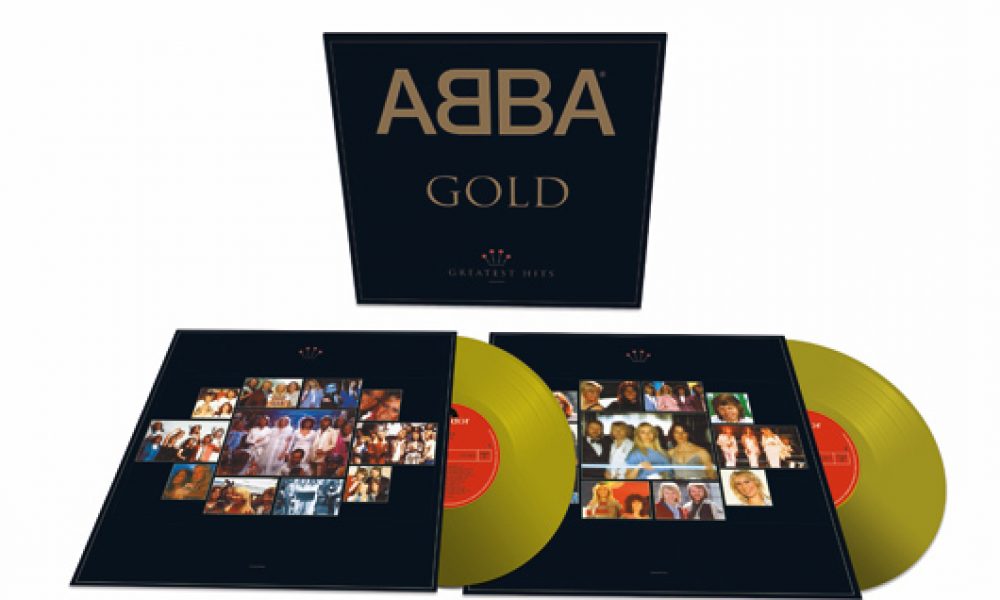 The definitive compilation of the unrivalled career of timeless hitmakers ABBA, Gold: Greatest Hits, is out now as a limited edition gold vinyl release for its 25th anniversary. The 2LP set is pressed on high quality, heavyweight 180g vinyl, and also includes a card for MP3 download.
The retrospective, which features no fewer than 19 of the Swedish quartet's biggest and best-loved hits, was first released on 21 September 1992. It became, and remains, one of the bestselling compilations released from then on, with global sales estimated at 30 million. It reached diamond certification in Canada and France and achieved a dizzying 17-times platinum status in both the UK and Australia.
Featuring such anthems as 'Waterloo,' 'Dancing Queen,' 'Money Money Money' and 'Fernando,' the album reached No. 1 in the UK, Germany, France and across most of the rest of Europe. It also topped the charts in Australia and hit the top of Billboard's Top Pop Catalogue Albums survey.
The indelible mark left on popular music by Benny, Björn, Agnetha and Anni-Frid has been reinforced with every reappearance of the Gold album, such as in 2008, to coincide with the Mamma Mia! movie, and in 2014, for ABBA's 40th anniversary.
Gold is the second-bestselling artist album ever in the UK (second only to Queen's Greatest Hits), with sales for the ABBA release estimated by the Official Charts Company there in summer 2016 at 5.3 million. Its chart record in the UK is particularly remarkable, as it's topped the album bestsellers there in three separate years: for a week on its first appearance in 1992, then three times (for a total of six weeks) in 1999, then for two weeks in 2008.
Click here to order the limited edition gold vinyl 2LP set of Gold: Greatest Hits
The full tracklisting is:
Side One
'Dancing Queen'
'Knowing Me, Knowing You'
'Take A Chance On Me'
'Mamma Mia'
'Lay All Your Love On Me'
Side Two
'Super Trouper'
'I Have A Dream'
'The Winner Takes It All'
'Money, Money, Money'
'SOS'
Side Three
'Chiquitita'
'Fernando'
'Voulez-Vous'
'Gimme! Gimme! Gimme! (A Man After Midnight)'
Side Four
'Does Your Mother Know'
'One Of Us'
'The Name Of The Game'
'Thank You For The Music'
'Waterloo'
Click here to explore our dedicated ABBA Artist Page
Format:
UK English