Cobain's 'Montage of Heck': The uDiscover Preview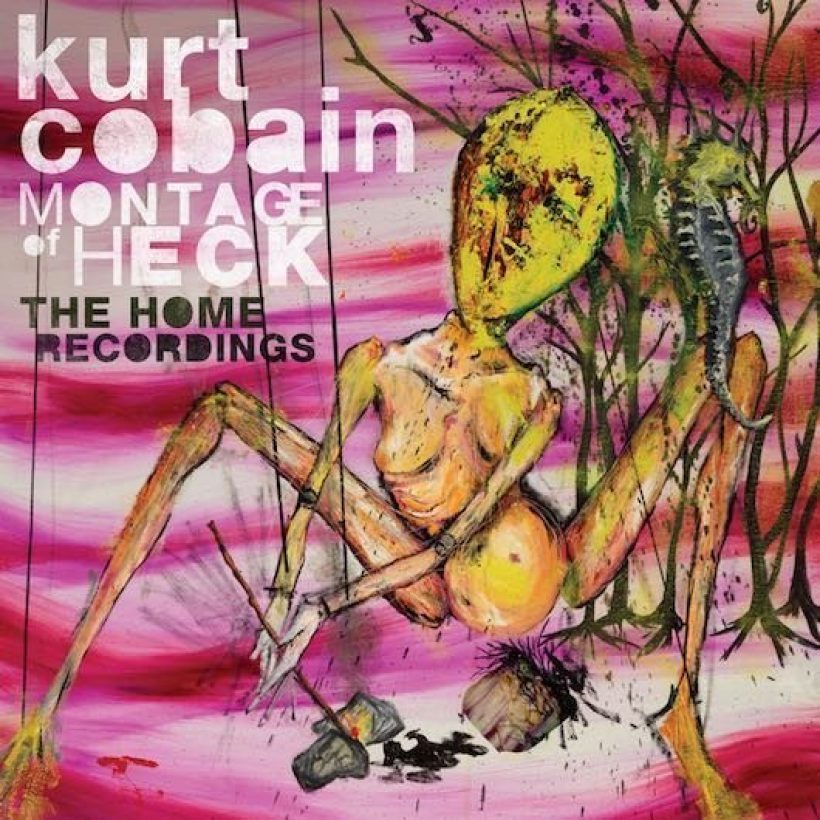 Kurt Cobain – Montage of Heck: The Home Recordings, the soundtrack to the acclaimed and fully authorised documentary about the life of the late Nirvana frontman, will be released by Universal Music on November 13. It will be available on CD, cassette and digital formats, with a two-LP vinyl edition following on December 4 along with a seven-inch single featuring Cobain's version of The Beatles' 'And I Love Her' along with 'Sappy (Early Demo).'
Listen to Kurt Cobain's 'And I Love Her' on Spotify
The film itself, named after the title that Cobain gave a musical collage created in 1988, premiered at the 2015 Sundance Film Festival, and was then released cinematically worldwide by Universal Pictures.
uDiscover has had an early listen to the album, which features 13 tracks In its regular edition and no fewer than 31 on the 71-minute deluxe version. While the regular set focuses on the music found on the artist's personal collection of home cassette recordings, the deluxe edition showcases audio from the documentary, in a combination of demos, full songs and intimate spoken-word clips.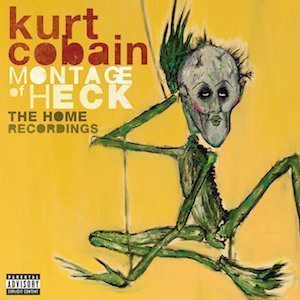 These include brief snippets of works-in-progress that later came to fruition or had ideas adapted for Nirvana songs, on an album that complements Brett Morgen's documentary itself in its unflinching focus on Cobain's early exploration of his musical, and indeed personal, identity. Devotees will be fascinated to hear the formative sketches of such staples as 'Been A Son,' known from the Blew EP among other incarnations, and 'Frances Farmer Will Have Her Revenge On Seattle,' fully realised on 1983's In Utero.
The deluxe edition amply portrays Cobain's relentlessly inquisitive and experimental spirit from the outset, 'The Yodel Song,' which features the abrasive acoustic guitar that accompanies many of these tracks. On 'What More Can I Say' and many others, there's the strong image of a man sitting at home working out new ideas as he goes, fingers poised over the record and pause buttons on his rudimentary recorder.
There are moments of great irreverence and others of undeniable sonic weirdness, notably on 'Montage of Kurt,' 'Beans' and the positively surreal 'Sea Monkeys.' Recordings of remarkable historic significance include a 1988 radio commercial for the Capitol Lake Jam at which Nirvana performed.
Cobain's tender side is displayed on his version of 'And I Love Her,' while the more fully-formed songs include 'Poison's Gone' and the deluxe album concludes with the relentless yet compelling 'Do Re Mi (Medley),' on a record that will give legions of admirers a vivid new insight into a genuinely iconic artist.
The full track listing for the deluxe edition of Kurt Cobain – Montage of Heck: The Home Recordings is as follows:
01. The Yodel Song
02. Been a Son (Early Demo)
03. What More Can I Say
04. 1988 Capitol Lake Jam Commercial
05. The Happy Guitar
06. Montage of Kurt
07. Beans
08. Burn the Rain
09. Clean Up Before She Comes (Early Demo)
10. Reverb Experiment
11. Montage of Kurt II
12. Rehash
13. You Can't Change Me/Burn My Britches/Something in the Way (Early Demo)
14. Scoff (Early Demo)
15. Aberdeen
16. Bright Smile
17. Underground Celebritism
18. Retreat
19. Desire
20. And I Love Her
21. Sea Monkeys
22. Sappy (Early Demo)
23. Letters to Frances
24. Scream
25. Frances Farmer Will Have Her Revenge on Seattle (Demo)
26. Kurt Ambiance
27. She Only Lies
28. Kurt Audio Collage
29. Poison's Gone
30. Rhesus Monkey
31. Do Re Mi (Medley)
Explore our dedicated Nirvana Artist Page 
Format:
UK English