Fall Out Boy Soar On New Live DVD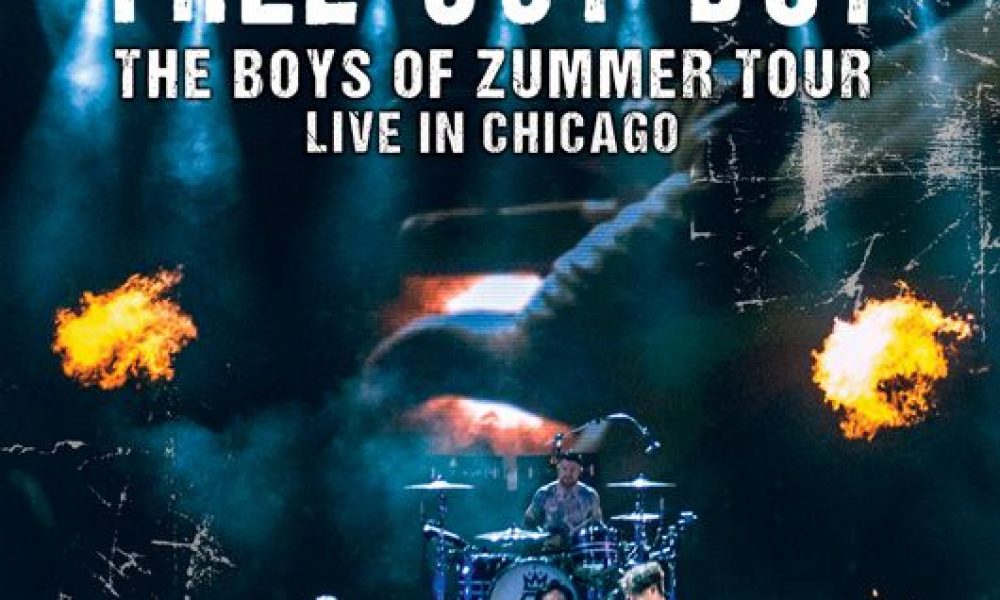 After releasing their second chart-topping US album in row, 2015's American Beauty/American Psycho, Fall Out Boy set out on a nationwide summer tour that took in 39 cities across the US, including a packed-out show in their Chicago hometown. Dubbed The Boys Of Zummer tour, it saw the group team up with Pittsburgh rapper Wiz Khalifa to provide a unique experience for their fans. The two acts even united on stage to perform the album's second single, 'Uma Thurman', giving Khalifa the chance to reprise the role he played on the song's 'Boys Of Zummer Remix', which had been released to promote the tour.
On 21 October, fans can relive the stunning experience when The Boys Of Zummer Tour: Live In Chicago is released on both DVD and Blu-ray. Capturing the band's storming Chicago performance, replete with the mesmerising video projections that provided the backdrop to the show, it's a high-octane document of one of Fall Out Boy's finest live performances. With highlights from American Beauty/American Psycho (including the title track and 'Irresistible') nestling with stand-out songs from their illustrious past – among them 'Sugar, We're Goin Down' (from beloved sophomore effort From Under The Cork Tree) and 'Thnks Fr Th Mmrs' (from the group's multi-platinum-selling 2007 album, Infinity On High) – it's a career-spanning document that proves what a potent live force Fall Out Boy have become in their 15-year career.
The Boys Of Zummer Tour: Live In Chicago is out on 21 October. Scroll down to read the full tracklisting, and order the DVD here:
The full The Boys Of Zummer Tour: Live In Chicago tracklisting is:
'Sugar, We're Goin Down'
'Irresistible'
'The Phoenix'
'A Little Less Sixteen Candles, A Little More "Touch Me"'
'Thriller'
'Alone Together'
'This Ain't A Scene, It's An Arms Race'
'Immortals'
'Young Volcanoes'
'Dance, Dance'
'American Beauty/American Psycho'
'Uma Thurman'
'Thnks Fr Th Mmrs'
'I Don't Care'
'Centuries'
'My Songs Know What You Did In The Dark (Light Em Up)'
'Saturday'
Bonus promo videos:
'Centuries'
'Irresistible'
'Uma Thurman'
Format:
UK English