Have No Doubt: Gwen Stefani Is Back!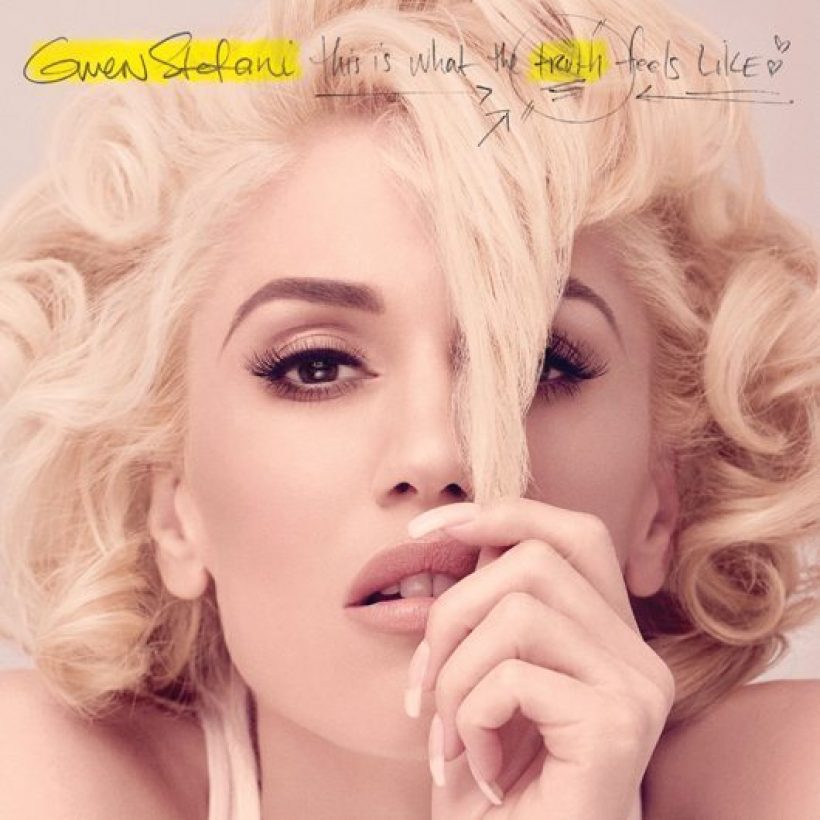 Ten years after the release of her highest US chart-placing album, The Sweet Escape, Gwen Stefani makes her long-awaited return with This Is What The Truth Looks Like, her third solo album. Having teased a 12-song tracklist on 9 February, via Twitter, the album is released today and includes Stefani's 2015 single 'Used To Love You', along with her latest single, 'Make Me Like You', which was released three days after Stefani's tweet.
This follow-up to The Sweet Escape has been in the works for years, with Stefani scrapping the 2014 recording sessions that yielded two singles ('Baby Don't Lie' and 'Spark The Fire') and embarking upon new sessions with songwriters Julia Michaels and Justin Tranter, plus producer JR Rotem. Written in the wake of her divorce, the resulting album is Stefani's most personal collection of songs yet, and, as she told Beats 1 DJ Zane Lowe, has been culled from enough recorded songs to fill two albums.
The release of This Is What The Truth Looks Like caps a remarkable two-and-a-half decade career in which Stefani has remained a vibrant force on the pop scene. From hear early days with ska-punk icons No Doubt, through to solo outings recorded with Pharrell Williams, and the all-conquering single 'Hollaback Girl', Stefani has remained at the forefront of pop innovation.
To celebrate the release of her new album, starting today (18 March) and running through to 25 March, Stefani's illustrious back-catalogue has been discounted on iTunes worldwide. Including No Doubt classics Rock Steady, Tragic Kingdom and Return Of Saturn (the first two of which are appearing in brand new MFiT editions), plus B-sides and rarities collection Everything In Time, and solo high-water marks Love. Angel. Music. Baby. and The Sweet Escape – and, of course, This Is What The Truth Looks Like – it's the perfect chance for fans to delve back into Stefani's world.
The iTunes sale starts today. Click here to view the Gwen Stefani collection, and here to view the No Doubt collection.
Format:
UK English