Queen Forever For Vinyl Lovers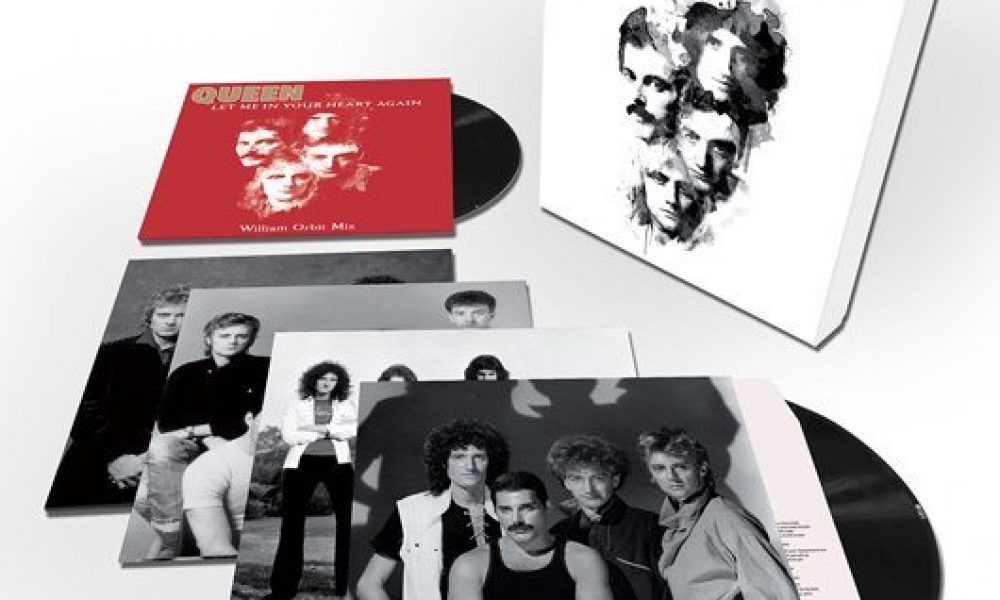 Click here to pre-order your copy from our store
The long-awaited Queen Forever album, released last November to great acclaim from the band's millions of expectant fans will soon be available as a four-LP, 180-gram vinyl box set. Its release, for the world outside North America (this will follow later), will be on 9 April 2015. The album has already become Queen's twenty fifth top ten album and twenty sixth UK gold album,
The new edition of the collection, will include The original 36 track 2 CD Queen Forever release, which contained newly-completed material by the rock giants as well as hits and other favourites from their archives, will also contain a bonus 12-inch single on etched vinyl. This will feature the William Orbit mix of one of the new songs, 'Let Me In Your Heart Again. The Orbit mix was held back from the Forever CD release and only surfaced for a limited period to support the Coca-Cola (RED) AIDS awareness campaign mounted at the tail end of last year. The limited edition box set will feature a lift-off lid box with a gold foil Queen logo on the front.
The original release was the first Queen album to feature new Freddie Mercury led tracks since the band's 1995 Made In Heaven album, Queen Forever included the long anticipated track from Queen and Michael Jackson, 'There Must Be More to Life Than This', an unfinished Mercury-Queen track 'Let Me In Your Heart Again' originating from the band's The Works album recording sessions (featured on this vinyl package in a newly available William Orbit mix) and a new ballad version of Mercury's first solo hit, his Giorgio Moroder collaboration, 'Love Kills', which is currently being heavily played at UK and European radio.
Track Listing:
DISC 1 – SIDE A
1. Let Me In Your Heart Again
2. Love Kills – the ballad
3. There Must Be More To Life Than This (William Orbit Mix)
4. Play The Game
5. Dear Friends
DISC 1 – SIDE B
1. You're My Best Friend
2. Love Of My Life
3. Drowse
4. You Take My Breath Away
5. Spread Your Wings
DISC 2 – SIDE A
1. Long Away
2. Lily Of The Valley
3. Don't Try So Hard
4. Bijou
5. These Are The Days Of Our Lives
DISC 2 – SIDE B
1. Nevermore
2. Las Palabras De Amor
3. Who Wants To Live Forever
4. I Was Born To Love You
DISC 3 – SIDE A
1. Somebody To Love
2. Crazy Little Thing Called Love
3. Friends Will Be Friends
4. Jealousy
DISC 3 – SIDE B
1. One Year of Love
2. A Winter's Tale
3. '39
4. Mother Love
DISC 4 – SIDE A
1. It's A Hard Life
2. Save Me
3. Made In Heaven
4. Too Much Love Will Kill You
DISC 4 – SIDE B
1. Sail Away Sweet Sister
2. The Miracle
3. Is This The World We Created…?
4. In The Lap Of The Gods…Revisited
5. Forever
BONUS 12" SINGLE – SIDE A
1. Let Me In Your Heart Again (William Orbit Mix)
BONUS 12" SINGLE – SIDE B
Queen Forever Etching
Format:
UK English