Roxy Music Return To Vinyl With New Box Set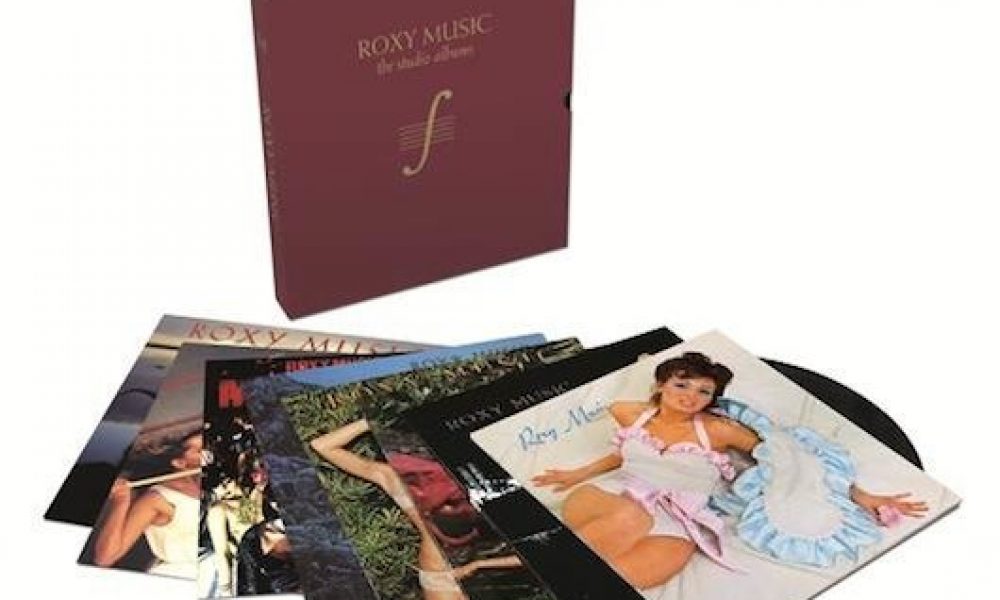 Now available to pre-order from the Official uDiscover store here.
The distinguished eight-album studio catalogue of one of Britain's most innovative and influential bands of all time, Roxy Music, will be released as a vinyl box set by Universal on March 16.
'The Studio Albums' will feature the group's entire studio album legacy, from the self-titled debut set of 1972 all the way through to 'Avalon' in 1982, on vinyl, as they were originally intended to be seen and heard. The new editions were mastered in half-speed mastering at Abbey Road Studios by the respected engineer Miles Schowell.
'Roxy Music' was the album that served notice of the sheer depth of imagination of the band formed the year before. With tracks such as 'Re-Make/Re-Model' and 'Ladytron,' they immediately raced to the forefront as electronic music trailblazers and fashion tastemakers.
In a remarkably fertile creative period, 'For Your Pleasure' and 'Stranded' were both released in 1973, the year in which Bryan Ferry also embarked on his solo career. 'Country Life' was the album including 'Do The Strand' and, after the departure of Brian Eno, 'Stranded' featured the hit single 'Street Life.' 1974's 'Country Life' contained another of the band's hits, 'All I Want Is You' and, as Roxy embraced the emerging disco scene, 1975's 'Siren' showcased 'Love Is The Drug' and 'Both Ends Burning.'
The band reconvened for 'Manifesto' in 1979, featuring 'Dance Away' and 'Angel Eyes' among other highlights, then 1980 brought 'Flesh and Blood,' with 'Oh Yeah' and 'Over You.' Roxy's last studio set, 1982's 'Avalon,' included the title track hit, 'More Than This' and others.
Explore our dedicated Roxy Music Artist Page

Listen to our chronological Roxy Music discography sampler on Spotify here:

Format:
UK English