The Beach Boys' Party! – Unplugged And On Vinyl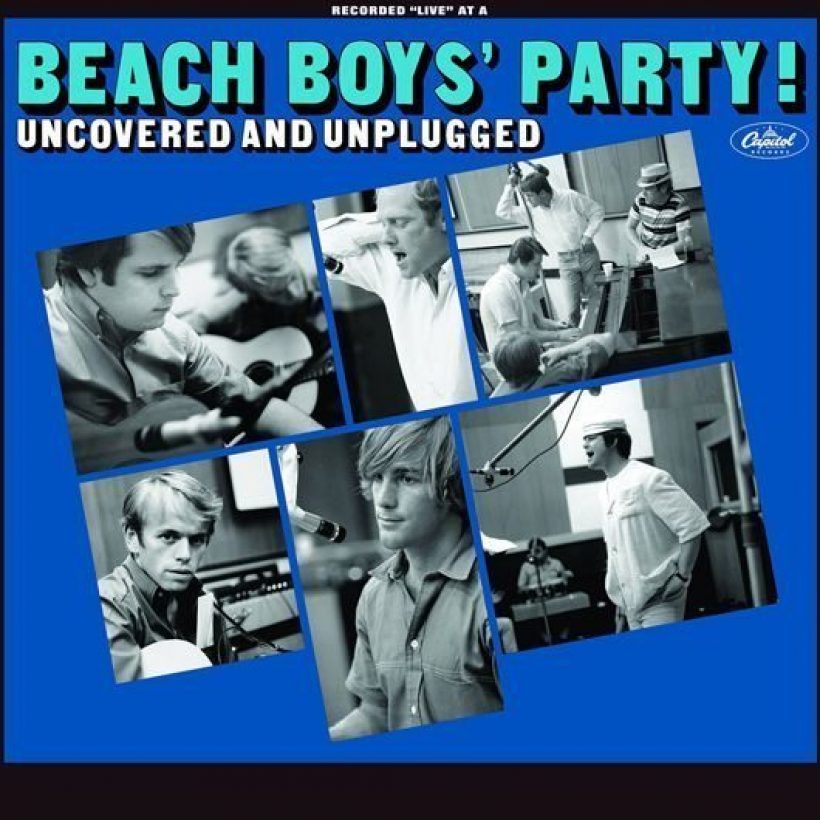 When The Beach Boys stepped into Western Recorders studio in Hollywood, to record their third album of 1965, they were coming off the back of two of their best-selling LPs to that point, The Beach Boys Today! and Summer Days (And Summer Nights!!). With Brian Wilson having developed their sound throughout the year, edging towards the sonic revelations of Pet Sounds, fans might have expected an album that continued to expand upon the group's rapidly growing sonic palette. But The Beach Boys had something else in mind. Out was the ornate orchestration and Wrecking Crew's unmistakable imprint; in were acoustic guitars, simple percussion and… ashtray-banging.
The Beach Boys were having a party, and the results, Beach Boys' Party!, caught the group raw, unvarnished and – as a testament to their increasing confidence as both musicians and singers – as engaging as they'd ever been. In fact, in stripping their sound back – long before The Beatles' embarked on the "Get Back" sessions and The Rolling Stones feasted at Beggars Banquet – Wilson and co anticipated the "back to the roots" movement of the late 60s by a good few years.
After recording the meat of the sessions, including an array of covers such as The Rivingtons' beloved doo-wop hit 'Papa-Oom-Mow-Mow', The Beatles' 'You've Got To Hide Your Love Away' and The Regents' 'Barbara-Ann' (a Top 5 entry on both sides of the Atlantic), the group invited a cast of friends and family in the studio to record three hours' worth of studio chatter and party noises which were later edited into the final tracklisting to create an audio verité-style album. Capturing The Beach Boys at their most irreverent (send-ups of their own hits 'I Get Around' and 'Little Deuce Coupe' recall an earlier spoof track, '"Cassius" Love Vs "Sonny" Wilson', which appeared on 1964's Shut Down Volume 2), Beach Boys' Party! featured the group at their simplistic best.
A mountain of unreleased recordings have lain in the vault since those sessions, including the original acoustic masters, stripped of their overdubs. Now released on LP, The Beach Boys' Party! Uncovered And Unplugged, collects these original album recordings remixed and remastered, and truly presenting The Beach Boys as they've never been heard before.
Order the Uncovered And Unplugged vinyl here:
Format:
UK English