The Who's Generation-Spanning Classic Returns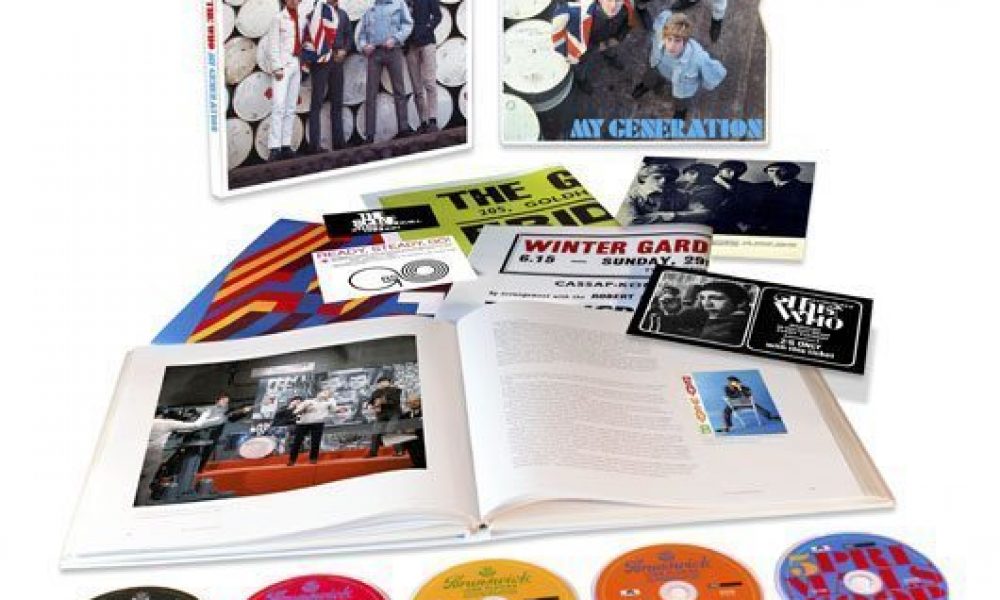 "I hope I die before I get old." So wrote Pete Townshend in 1965: a timeless clarion call for youth, and a brash, rebellious declaration which, thankfully, did not prove prophetic.
Not only is Townshend happily now into his 71st year, but The Who's My Generation has also survived the decades, and remains as exhilarating as it ever did upon its original release in 1965. On 18 November, the album once again charges forth to capture the hearts of a new generation of youths, while also invigorating long-time fans for whom the album, and its iconic title track, remains a shot of adrenaline from rock's golden age.
My Generation: Super Deluxe Edition will be released as a 5CD box set (with 3LP and 2LP editions to follow on 10 February 2017), collecting the original 1965 mix of the album, along with a new 2016 remaster, plus a slew of rarities including three previously unreleased demos ('The Girls I Could Have Had', 'As Children We Grew' and 'My Own Love') which Townshend rediscovered in 2015.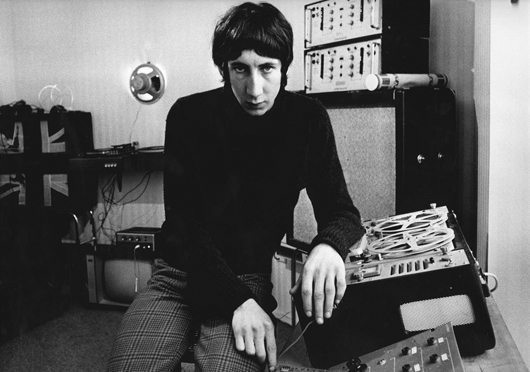 Running to 79 tracks and including stereo mixes made in 2014 (featuring overdubs from Townshend and Roger Daltrey, who both recorded using the same equipment they used for the original recording), along with an 80-page book stuffed with rare photos and recollections from Pete Townshend, the reissue proves that My Generation is a timeless classic that speaks to all ages.
My Generation: Super Deluxe Edition will be released on 18 November. Scroll down to read the full tracklisting, and pre-order the box set here:
Click here to follow the Rock Icons playlist, which features The Who's 'My Generation' and 'Baba O'Riley', along with other 60s classic rock hits, including The Rolling Stones' 'Gimme Shelter' and Cream's 'Sunshine Of Your Love'.
The full My Generation: Super Deluxe Edition tracklisting is:
CD1: Original Album (Mono Mixes)
'Out In The Street'
'I Don't Mind'
'The Good's Gone'
'La-La-La Lies'
'Much Too Much'
'My Generation'
'The Kids Are Alright'
'Please, Please, Please'
'It's Not True'
'I'm A Man'
'A Legal Matter'
'The Ox'
CD2: Original Album (New Stereo Mixes)
'Out In The Street'
'I Don't Mind'
'The Good's Gone'
'La-La-La Lies'
'Much Too Much'
'My Generation'
'The Kids Are Alright'
'Please, Please, Please'
'It's Not True'
'I'm A Man'
'A Legal Matter'
'The Ox'
CD3: Mono mixes – Bonus Tracks
'I Can't Explain'
'Bald Headed Woman'
'Daddy Rolling Stone'
'Leaving Here'
'Lubie (Come Back Home)'
'Shout And Shimmy'
'(Love Is Like A) Heatwave'
'Motoring'
'Anytime You Want Me'
'Anyway, Anyhow, Anywhere'
'Instant Party Mixture'
'Circles'
'Anyway, Anyhow, Anywhere' [French EP Mix] [previously unreleased]
'Out In the Street' [Alternate Guitar Break] [previously unreleased]
'Out In the Street' [Alternate Early Vocal] [previously unreleased]
'I Don't Mind' [Full Length] [previously unreleased]
'The Good's Gone' [Full Length] [previously unreleased]
'My Generation' [Alternate Version] [previously unreleased]
'I'm A Man' [Version Two – Early Vocal] [previously unreleased]
'Daddy Rolling Stone' [Alternate Take] [previously unreleased]
'Lubie (Come Back Home)' [Alternate Mix] [previously unreleased]
'Shout And Shimmy' [Alternate Mix] [previously unreleased]
'Circles' [Alternate Mix] [previously unreleased]
CD4: Stereo Mixes – Bonus Tracks
'Out In The Street' [Alternate – Take 1]
'I Don't Mind' [Full Length Version]
'The Good's Gone' [Full Length Version]
'My Generation' [Instrumental Version]
'The Kids Are Alright' [Alternate – Take 1]
'I Can't Explain'
'Bald Headed Woman'
'Daddy Rolling Stone'
'Daddy Rolling Stone' [Alternate Version]
'Leaving Here'
'Lubie (Come Back Home)'
'Shout And Shimmy'
'(Love Is Like A) Heatwave'
'Motoring'
'Anytime You Want Me'
'Instant Party Mixture'
'Anyway, Anyhow, Anywhere'
'Circles' [New Mix] [previously unreleased]
'Daddy Rolling Stone' [Alternate – Take 2 – New Mix] [previously unreleased]
'Out In The Street' [Alternate – Take 2] [previously unreleased]
'I'm A Man' [Alternate – New Mix] [previously unreleased]
CD5: The Demos
'My Generation' [Version 3]
'My Generation' [Version 2 – Fragment] [previously unreleased]
'The Girls I Could've Had' [previously unreleased]
'It's Not True' [previously unreleased]
'As Children We Grew' [previously unreleased]
'A Legal Matter' [previously unreleased]
'Sunrise' [Version 1] [previously unreleased]
'Much Too Much' [previously unreleased]
'My Own Love' [previously unreleased]
'La-La-La Lies'
'The Good's Gone' [previously unreleased]
Format:
UK English