William Bell Bares His Soul On Stax Again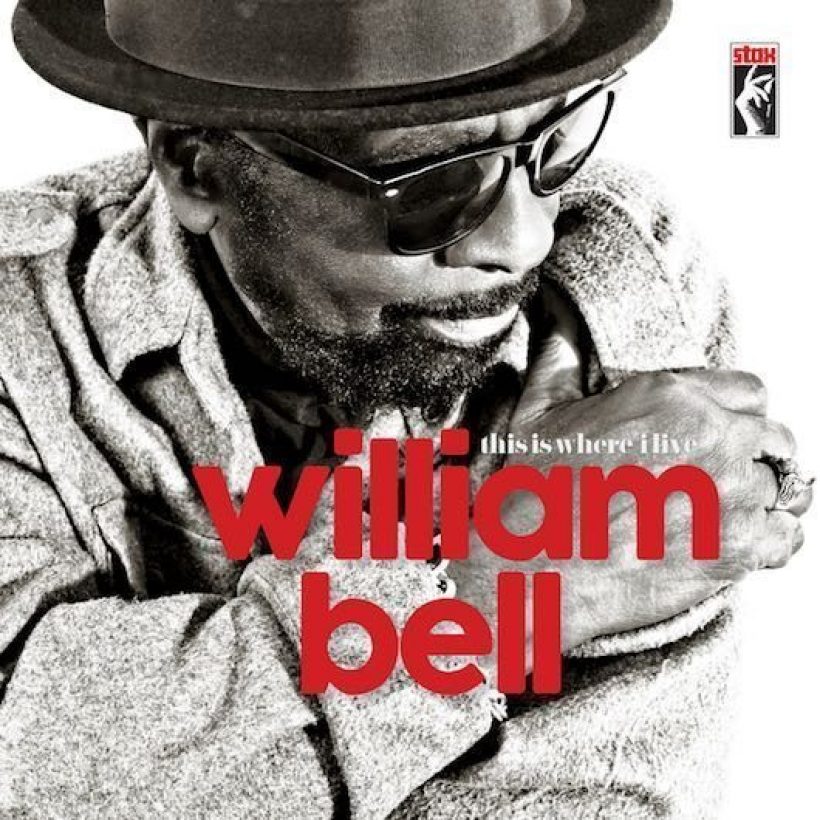 Lovers of classic soul will rejoice at the news that William Bell, a much-admired survivor of the vintage Stax Records era of the late 1960s and first half of the '70s, is back on the celebrated imprint. He will unveil his first major release for almost four decades, This Is Where I Live, on Stax via Concord on June 3.
Bell himself co-wrote most of the material for the new set with its producer, the Grammy-winning John Leventhal, and there are further writing collaborations with Rosanne Cash, Marc Cohn, Cory Chisel, and Scott Bomar. Music historian and author Peter Guralnick supplies new liner notes.
NPR are hosting the album's fine lead track 'The Three Of Me,' written by Bell, Leventhal and Cohn, which you can listen to here.
"We were sitting around in John Leventhal's studio and we were coming up with scenarios about how to write a different love song," Bell told NPR. "And I think Marc had an idea of a title, but no words or anything. But the title kind of struck me, as if a man was just looking back over his life and trying to find out what he would do differently — the loves that he's lost or gained. And we just started writing, and this is what came out of it. It was written as a three-character series."
Bell's career goes all the way back to the late 1950s, and he signed with Stax as early as 1961. He is of course widely known for his own hits such as 'I Forgot To Be Your Lover,' his Otis Redding salute 'A Tribute To A King' and his durable duet with Judy Clay, 'Private Number.'
Additionally, his Stax debut 'You Don't Miss Your Water' was covered by Redding for his timeless 1965 album Otis Blue, and later by the Byrds and others. Bell was also the co-writer, with Booker T. Jones, of 'Born Under A Bad Sign,' Albert King's 1967 Stax single which was covered by Cream for the Wheels Of Fire album of the following year.
He went on to further success after leaving Stax, most notably with the 1977 R&B No. 1 and US pop top ten crossover 'Tryin' To Love Two,' on Mercury. In more recent years, William, now 76, has been covered by Carole King and won the endorsement of Snoop Dogg.
Bell will play live dates to support This Is Where I Live, including an appearance at the North Sea Jazz Festival on 10 July. "At my age," he notes, "I've had a lot of experience, and I know what my limitations are, what my faults are as a human being, and I utilize that. When I approach a lyric or a melody, I'm brutally honest."
Buy or stream This Is Where I Live.
Format:
UK English