Wolfmother Celebrate Ten Years With Deluxe Reissue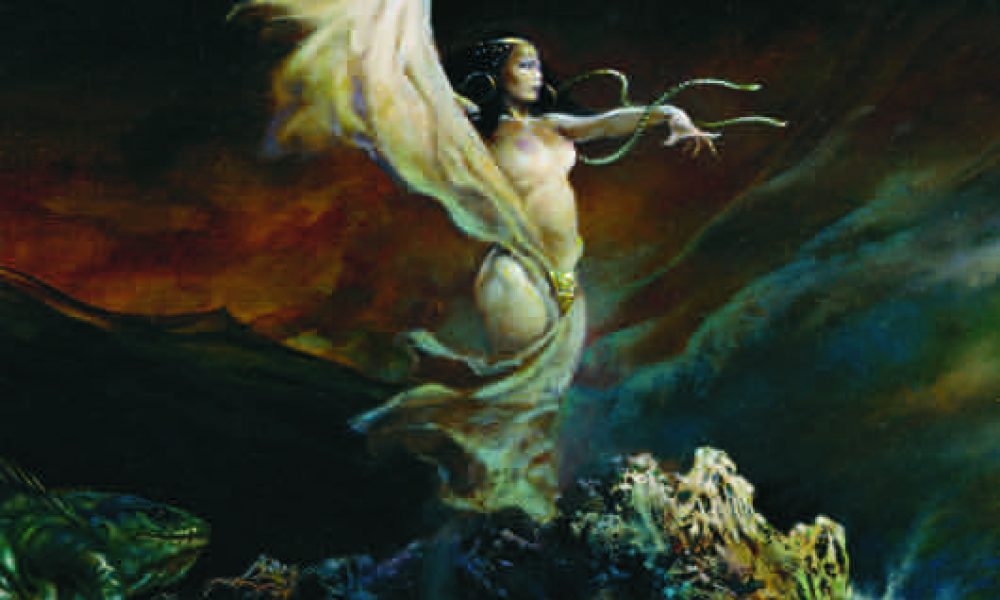 Australian rock favourites Wolfmother will have their self-titled, Grammy-winning Modular/Interscope debut album of 2005 reissued in deluxe formats by USM on September 25.
The tenth anniversary 'Wolfmother' releases will be available digitally, as a deluxe two-CD set, digitally and, for the first time in the US, a two-LP vinyl set, featuring Frank Frazetta's original cover artwork. That edition will be issued on audiophile 180g heavyweight vinyl and features four bonus B-sides ('The Earth's Rotation Around The Sun,' an acoustic version of 'Vagabond,' a Loving Hands remix of 'Joker & the Thief' and a Mstrkrft remix of 'Woman'). The double-CD will also be available in digital audio, while the two-LP set will come with a download card.
The original album of 13 songs will be supplemented by a second CD of demos, B-sides, remixes and live recordings. Many of these originate from Wolfmother's Velvet Sound demo, which they recorded at the Sydney studio of that name in a single day for Interscope and producer Dave Sardy, before they arrived in the US to commence working on their proper debut.
The original album version of 'Woman' won a 2007 Grammy Award for Best Hard Rock Performance, while the LP also included the international hits 'Mind's Eye,' 'Dimension' and 'Love Train' and rock radio mainstays 'Joker & the Thief' and 'White Unicorn.' The NME described the songs at the time as "utterly, utterly thrilling," while Entertainment Weekly said "Wolfmother's ultraconfident tracks could unclog rock radio's weakened arteries."
Format:
UK English