Watch A 21-Year-Old Hank Williams Jr. Perform On 'The Ed Sullivan Show'
The country star sang 'All For The Love Of Sunshine' on the November 8, 1970 edition.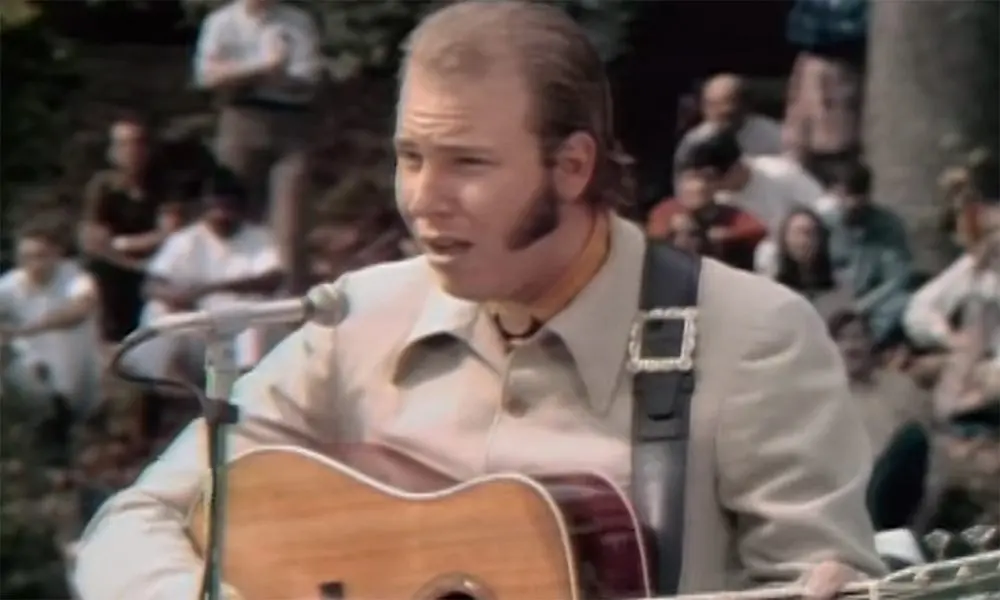 An outdoor performance by a 21-year-old Hank Williams Jr. can be viewed on the official YouTube channel of The Ed Sullivan Show. The country star, nicknamed Bocephus by his famous father, sang "All For The Love Of Sunshine" on the November 8, 1970 edition of the famous variety series, a matter of weeks after the MGM single became his first country No.1.
The track was written by songsmith, producer and future label head Mike Curb with Harley Hatcher and Grammy-winning film and TV composer Lalo Schifrin, already in great demand via such work as the theme for the hit TV series Mission: Impossible. The track featured Williams' group, the Cheatin' Hearts, and Curb's singers, the Congregation. Read about Hank Jr.'s album of the same name here.
Williams had already been placing singles on the country chart for some six and a half years, his best showing to that point the No.3 peaks of both "It's All Over But The Crying" in 1968 and "Cajun Baby" the following year. "All For The Love Of Sunshine" entered the country listings on August 1, 1970 and rose to the top in just six weeks, taking over the top spot from Sonny James' "Don't Keep Me Hangin' On."
Hank Williams Jr. "All For The Love Of Sunshine" on The Ed Sullivan Show
Williams had first appeared on Sullivan shortly before his chart debut, in December 1963, when he was just 14. Soon afterwards, he would provide the singing voice of his late father in the biopic Your Cheatin' Heart. His enormous tally of 100 country chart singles up until 2001 included nine further No.1 singles, beginning with 1972's "Eleven Roses."
Williams then began a period of chart domination in the 1980s including three No.1s in a row in 1981, with "Texas Women," "Dixie On My Mind," and "All My Rowdy Friends (Have Settled Down)." His final chart-topper was "Born To Boogie" in 1987, the year he won the first of two consecutive CMA Awards as Entertainer of the Year. In 2022, he announced the June 17 release on Easy Eye Sound of the new album Rich White Honky Blues.
Watch all the latest archival videos from The Ed Sullivan Show on the program's official YouTube channel.