'All For The Love Of Sunshine': Hank Williams Jr. Sees The Light
In January 1971, Williams released the LP containing the song of the same name that had given him his first country No.1, 'All For The Love Of Sunshine.'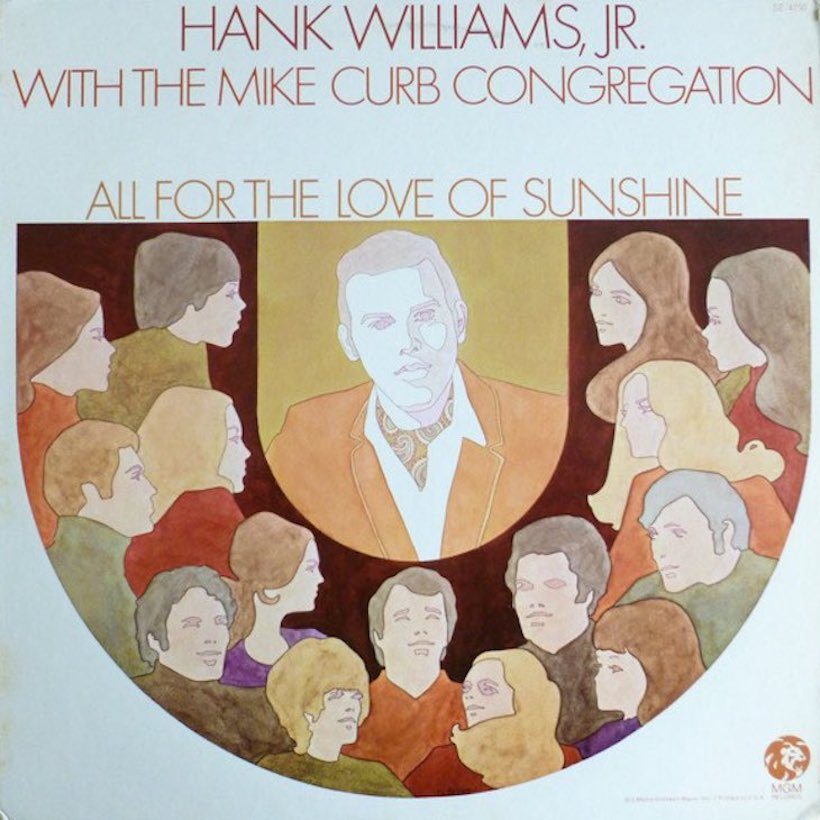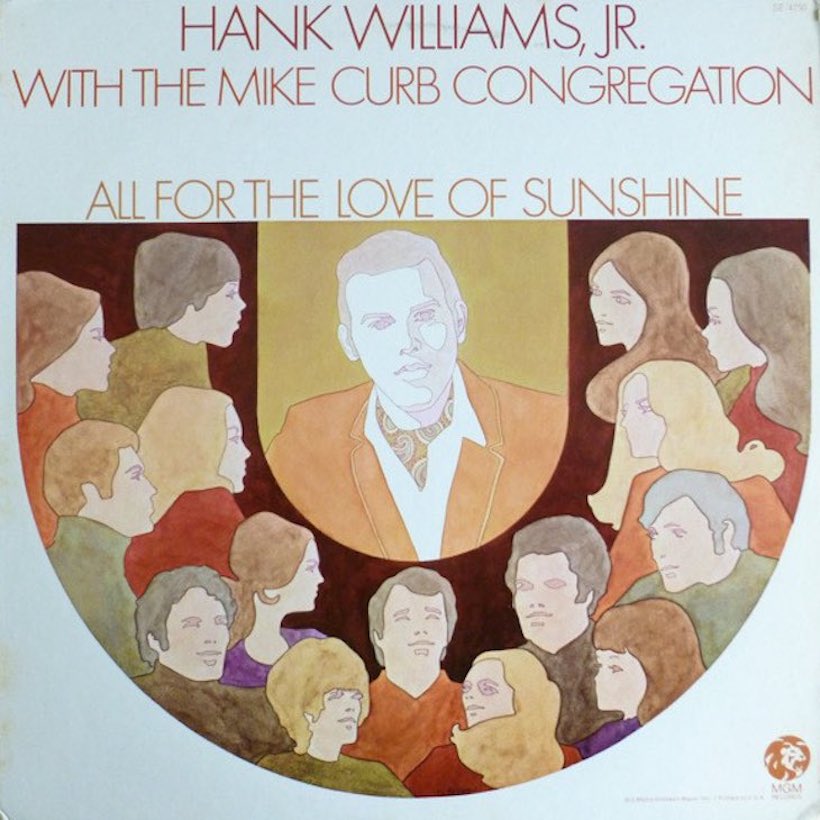 Chart-wise, Hank Williams Jr. first continued the family line with a debut hit single at the age of just 14, in 1964. But in January 1971, he released the LP containing the song that had given him his first country No.1. The album, like the single, was called All For The Love Of Sunshine.
This was about midway through the period of a dozen years during which Hank Jr. was creating hits at MGM, the label his legendary, trailblazing father had recorded for all too briefly. That top five country hit of 1964 was with a remake of Hank's 1950 chart-topper, "Long Gone Lonesome Blues," the first of the five Top 10 singles that his son had amassed by the end of the 1960s.
All For The Love Of Sunshine
In the summer of 1970, Hank Jr, still only 21, and his group the Cheatin' Hearts teamed with songwriter, producer and future label head Mike Curb and his singers, the Congregation. Curb wrote the single, "All For The Love Of Sunshine," with Harley Hatcher and the Grammy-winning film and TV composer Lalo Schifrin. The Argentinian-American musician was already widely celebrated for his scores for the Dirty Harry films, the hit TV series Mission: Impossible and more besides.
No.1 in six weeks
Schifrin may have been a surprising contender to co-write a country smash, but the song's breezy optimism fitted the season perfectly. In just its sixth chart week, the song started a two-week reign at No.1. Williams was soon back in the Top 15, duetting with Lois Johnson on a remake of the Everly Brothers' "So Sad (To Watch Good Love Go Bad)."
That wasn't on the upcoming album, but another cover with the Mike Curb Congregation, of Buddy Holly's "Rainin' In My Heart," was, and climbed into the country Top 3. All For The Love Of Sunshine was released at the end of the year and entered the country LP bestsellers on January 2, 1971.
It also included versions of Bob Dylan's "I'll Be Your Baby Tonight" and "There Goes My Everything," a smash for Jack Greene in the country format in 1966 and Engelbert Humperdinck on the pop side in 1967. Almost simultaneously with Hank in 1971, Elvis Presley would make it a hit again in both disciplines. Williams also continued his tradition of updating his dad's catalog, with versions of both "You Win Again" and "Your Cheatin' Heart." Then as always, Hank Jr. was keeping it in the family.
Listen to uDiscover Music's Outlaw & Disorder: Country Rebels playlist.