30th Anniversary Picture Disc For 'Traveling Wilburys Vol. 1'
The Grammy-winning 1988 album has its 30th anniversary marked with a limited edition release.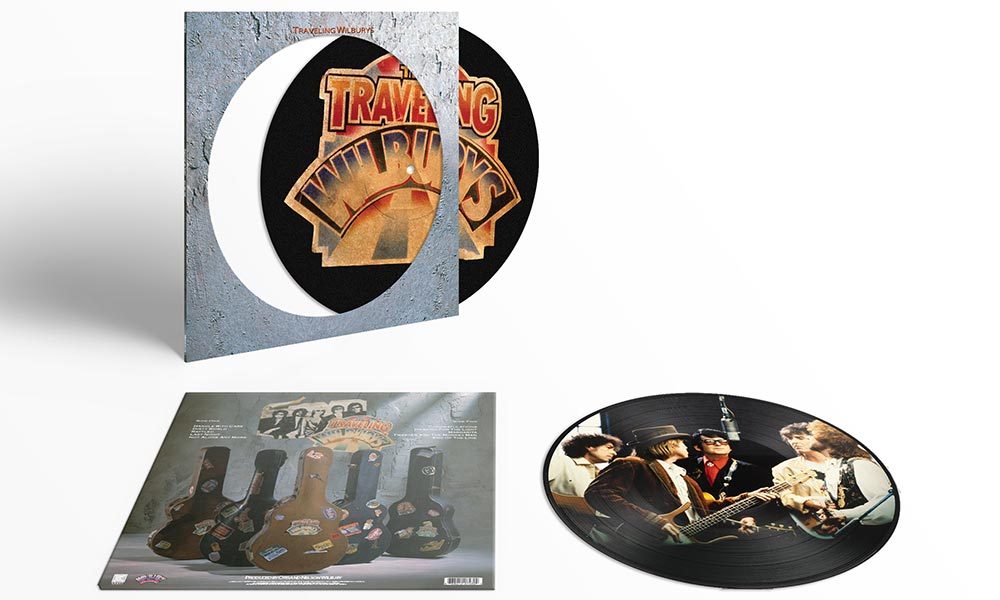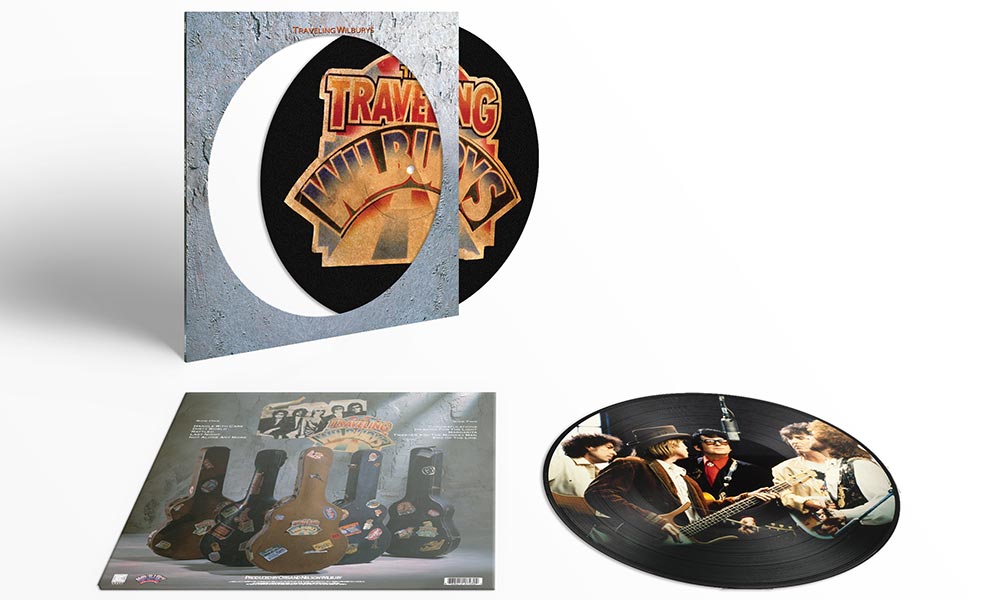 Craft Recordings have announced that a limited edition 12" picture disc of the unforgettable 1988 album The Traveling Wilburys Vol. 1 will be released on 2 November to mark its 30th anniversary.
The new disc arrives just over a year after the passing of the second member of the unique, all-star group, but the absence of Tom Petty and Roy Orbison only enhances the legacy of a never-to-be-repeated debut record they created with their friends Bob Dylan and co-producers George Harrison and Jeff Lynne.
The project began when Harrison and Lynne were asked to cut a b-side for a single from George's hugely successful Cloud Nine album. Needing to record quickly, they borrowed their friend Dylan's studio and the result was the spontaneous emergence of 'Handle With Care,' which featured Petty, Orbison and, ultimately, Dylan himself. The song was clearly too good to be hidden as a b-side and went on to be the lead track from an extraordinary superstar collaboration.
The Traveling Wilburys - Handle With Care (Official Video)
"I liked the song," Harrison said later, "and the way that it turned out with all these people on it so much that I just carried it around in my pocket for ages thinking, 'Well what can I do with this thing?' And the only thing to do I could think of was do another nine. Make an album."
So the five friends did just that, working swiftly and informally but as a full-fledged band, sharing lead vocals and songwriting duties. The group name of the Traveling Wilburys was chosen and alternative identities as a "family" group were established, with Dylan as Lucky Wilbury, Harrison as Nelson Wilbury, Orbison as Lefty Wilbury, Lynne as Otis Wilbury and Petty as Charlie T. Wilbury Jr.
The album went on to spectacular success, with triple platinum certification in the US for three million shipments; it went six-times platinum in Canada, platinum in the UK and gold in several other countries. It also won a Grammy Award for Best Rock Performance By A Duo Or Group With Vocal.
Tragically, Orbison died just six weeks after the album's release, but the rest of the group reconvened in his honour for the 1990 sequel, humorously titled The Traveling Wilburys Vol. 3. The new picture disc edition of the original album is a timely reminder of one of the most spur-of-the-moment and joyous happenings in music history.
The limited edition 12" picture disc of The Traveling Wilburys Vol. 1 is released on 2 November, and can be bought here.
Format:
UK English