42 Dugg And EST Gee Release 'Free The Shiners' Ahead Of Joint Project
The CMG labelmates originally announced the project during the CMG Press Conference in February.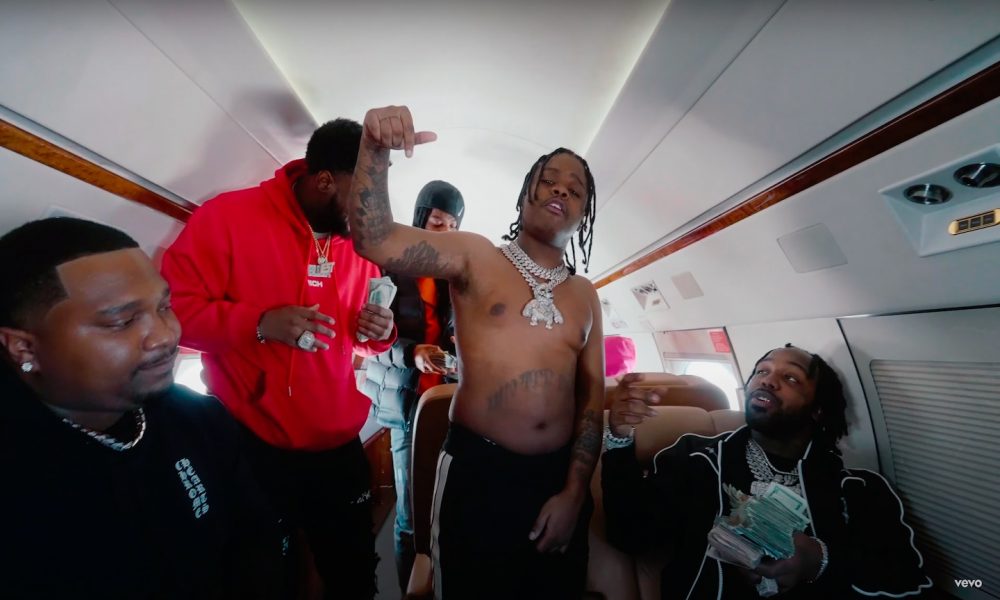 42 Dugg and EST Gee have released a new song, "Free The Shiners," which is available to stream on all platforms via CMG Records/Warlike/Interscope Records.
As part of the announcement, the CMG labelmates also released an accompanying music video for the song, directed by Diesel Films. The visual finds Gee and Dugg flexing from a private jet and showcasing their wealth.
EST Gee, 42 Dugg - Free The Shiners (Official Music Video)
"Free The Shiners," which was produced by VenoTheBuilder and JB Sauced, signals the first release off Dugg and Gee's forthcoming joint project, Last Ones Left. The CMG labelmates originally announced the project during the CMG Press Conference in February alongside CEO Yo Gotti and their label counterparts Moneybagg Yo and Blocboy JB.
The pair have proven to have dynamic chemistry together, stemming back to late-2020 when Dugg first appeared on Gee's "Members Only" and early 2021 when Gee hopped on the Detroit native's album cut, "Rose Gold." Over the past year, the duo further solidified their synergy with additional collaborations on Gee's "5500 Degrees" and Gotti's "Cold Gangsta."
Beyond their collective success, Gee and Dugg have already established themselves as individual forces as recording artists.
When Dugg released his Free Dem Boyz project in 2021, it debuted at No.8 on the Billboard 200 with smash songs like "4 Da Gang" and "Maybach," each of which surged on the Billboard Hot 100. Meanwhile, EST Gee's 2021 offering, Bigger Than Life or Death, reached No.7 on the Billboard 200 and captured the No.1 spot on Apple's All-Genre chart. His single "5500 Degrees" with Lil Baby, Dugg and Rylo Rodriguez also appeared on the Billboard 100.
Last month, Gee continued his undeniable winning streak with another confident, captivating song and video, "Who's Hotter Than Gee."
The aptly titled track finds Gee flexing his lyrical dexterity and showcasing the self-assured bars fans have become enamored with.
On the track, Gee poses the question, "Who's hotter?" as if it's open-ended, but he makes it clear that there's no doubt he's one of the most gifted rappers working. Over a beat shuddering with murky 808s and skittering hi-hats, Gee flexes while offering cool threats. It's alternately heavy and playful, the sign of a rapper who's enjoying his acclaim, but who's decidedly not messing around. The accompanying video finds Gee flexing his wealth, rapping with chains so bright you'll need to wear sunglasses while watching. Effects surround MC in flames, confirming that Gee is the hottest rapper out, literally.