2 Chainz Recruits 42 Dugg For New Single, 'Million Dollars Worth Of Game'
2 Chainz's new album, 'Dope Don't Sell Itself,' is set to drop this month.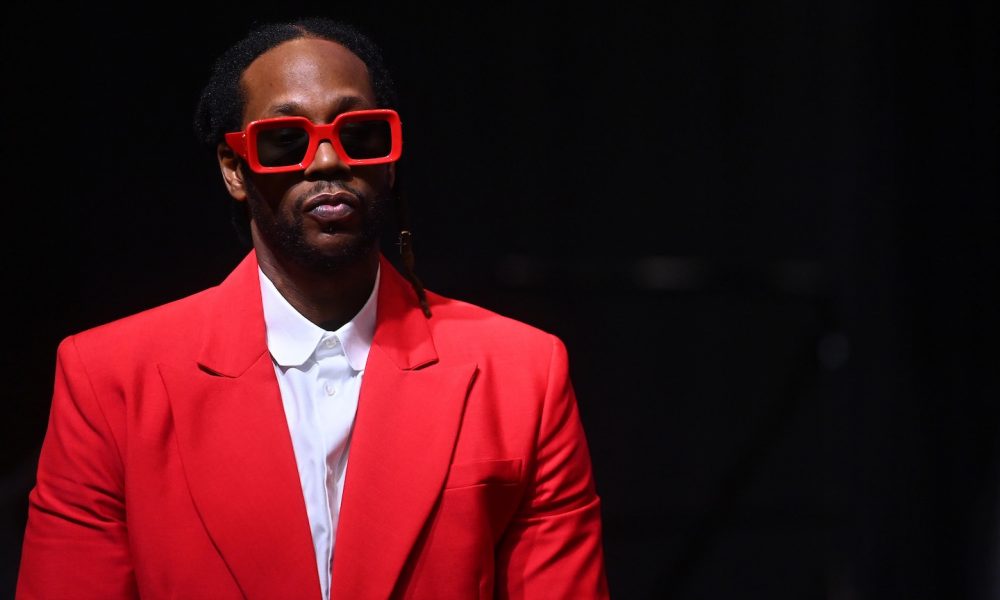 2 Chainz and 42 Dugg have teamed up for a new song and video, "Million Dollars Worth of Game." The single is taken from 2 Chainz's highly anticipated new album, Dope Don't Sell Itself.
On the track, 2 Chainz shows off some of his world famous wordplay, rapping, "Back on my pivot, kitchen, water whippin'/ All these turkey bags, they thought it was Thanksgiving/ Don't make me pull out all my cash/ I ain't trippin'/ Long ass nose on the sticks, got it pimpin'."
2 Chainz - Million Dollars Worth of Game ft. 42 Dugg
In the video, 2 Chainz and Dugg rock Balclavas and party in a massive, luxurious mansion alongside a number of lady friends. Dugg, supporting his Detroit roots, rocks a Pistons jersey.
Dope Don't Sell Itself is set to be released this month, though an exact date has yet to be confirmed. On January 4 he took to Twitter saying, "Hey how u been!? Its been a min I know, but im back with something new & exotic. U know I ain't been around this long w/o being a thinker and a constant student & teacher of the game…my album "DOPE DONT SELL ITSELF" drops this month & single this week Sincerely, Two Tone Toni." It will be 2 Chainz's first project since his critically acclaimed 2020 project, So Help Me God!, which featured contributions from Lil Wayne and more.
In November of 2021, 2 Chainz released a 10th anniversary edition of his seminal breakthrough mixtape T.R.U Realigion. The project features two new songs, "Wreck," which features Big Sean, and "Sofa" with Wiz Khalifa.
Other artists featured on the project include Meek Mill, T.I., Kreayshawn, Young Jeezy, Jadakiss, and more.
2 Chainz also recently embarked on the T.R.U Realigion Ten Year Anniversary tour, celebrating the project he made with DJ Drama.
The tour was sponsored by True Religion and featured stops in Chicago, Myrtle Beach, Charlotte, Atlanta, and Silver Spring, Maryland.