A Packed 'House' For Intimate Bon Jovi Show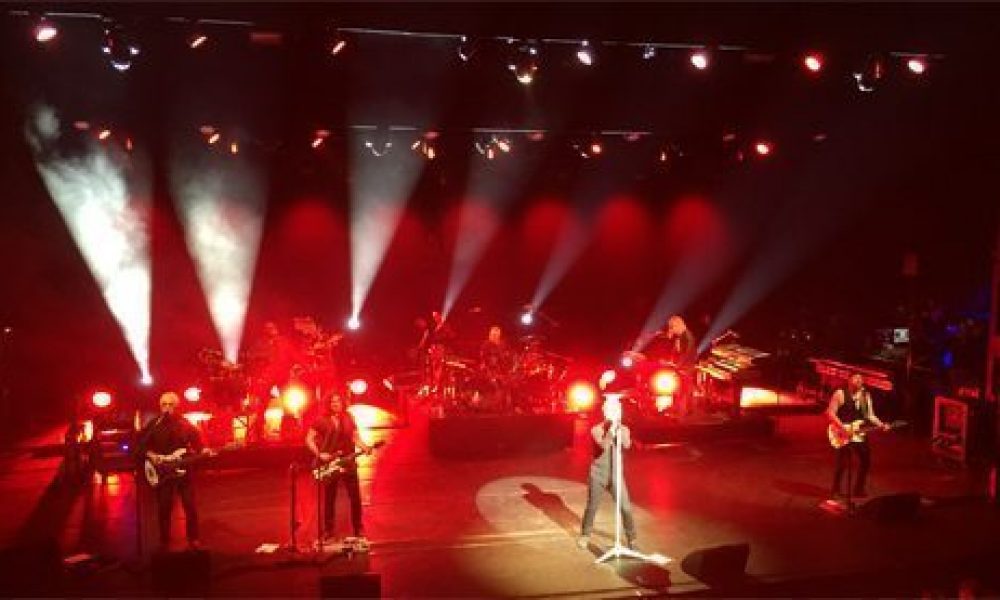 Let's face it, not many artists can get away with playing their new album in full for a whole two-hour gig – particularly when it hasn't even been released yet. But Bon Jovi are the exception.
At the London Palladium, on 10 October, they played one of only four shows of a worldwide tour before a packed audience of just over 2,000 – the group's smallest headlining London show since 1985.
Anthemic is what Bon Jovi do best, and it was certainly on the menu. Opening with the lead single and title track off the new album, 'This House Is Not for Sale', the group kicked the crowd into a frenzy and had them singing along with big smiles on their faces.
Each new song had a story and Jon gave the audience insights into their genesis, even reciting the choruses like poetry before kicking into the track. He was clearly proud of the new material, and excited to play it live – and rightly so, as they feature some of his best lyrics in years. It's as if the "worst three-and-a-half years of my life", as he put it, as reawakened his love for music. (Indeed, there was a hint that these new songs provided some therapy, particularly 'Come Over To Our House', which is essentially an ode to the group's fans.)
The whole evening had an air of intimacy about it – right down to the mistakes made at the start of some of the new songs – as though the audience had been invited back to the group's rehearsal garage in the 80s. Suitably for the venue, there were no gimmicks, just Jon Bon Jovi assuming his classic stance and holding on to the mic. It felt as though the band were going back to the beginning, reconnecting not only with their hardcore fans, but the rock audience who had long but forgotten them.
The encore brought two of the band's well-known tracks, 'Who Says You Can't Go Home' and 'Bad Medicine', the latter of which elicited a sea of fist pumps from the audience. However, Jon seemed less engaged with the crowd-pleasers, perhaps underscoring his belief in the new songs, which, in his words, have "got something to say and nothing to prove".
But the evening did prove something: that Bon Jovi have the fire in their bellies and are back doing what they should be. It's a welcome return.
Click here to follow the Rock Icons playlist, which features classics such as Bon Jovi's 'Livin' On A Prayer' and Guns N' Roses' 'Welcome To The Jungle'.
Kylie Olsson
Format:
UK English