ABBA's 'Live At Wembley Arena' For Half-Speed Remastered 3LP Reissue
Produced by Ludvig Andersson, it has been remastered by Miles Showell at Abbey Road Studios.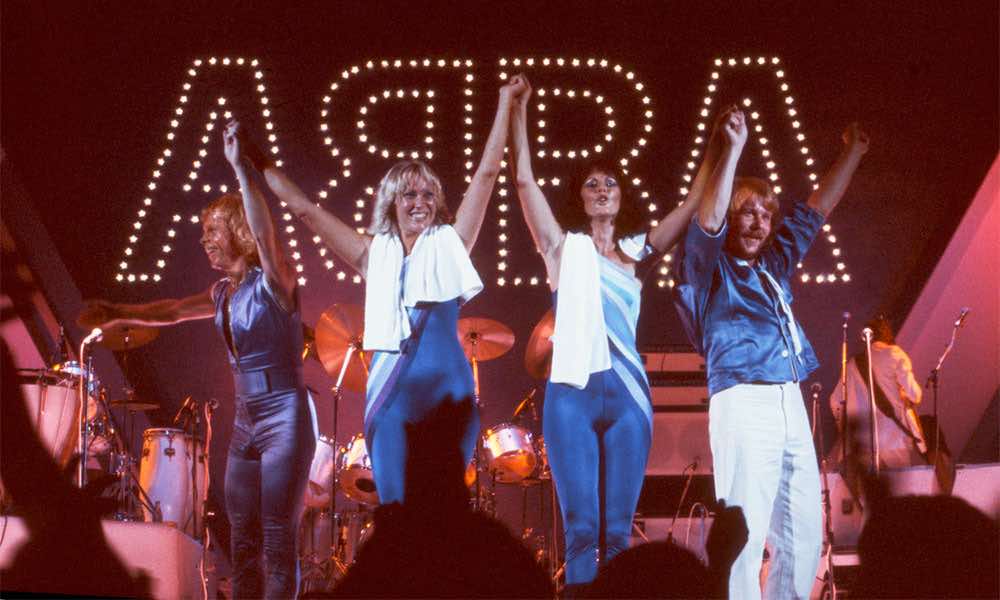 ABBA's landmark Wembley Arena concert in London on 10 November 1979 is to be reissued as a 3LP, half-speed mastered vinyl set on 13 March. Produced by Ludvig Andersson, it has been remastered by Miles Showell at Abbey Road Studios.
The beloved quartet had been in the worldwide spotlight for five years by the time of their 1979 tour. They toured only a handful of times, and their concerts were always the hottest ticket in whichever city was visited by Björn Ulvaeus, Benny Andersson, Agnetha Fältskog and Anni-Frid Lyngstad.
Backstage at their shows, ABBA would have such admirers as Ian Dury, Joe Strummer and Jimmy Page; John Cleese was spotted in the auditorium. Indeed, to further emphasise their genre-crossing influence, 'Spanish Bombs' from the Clash's classic London Calling album was said to have been influenced by the Swedish group.
The tour opened in Edmonton, Canada in September 1979 and reached Dublin on 15 November. ABBA's longtime love of London, and the country in which they made their international breakthrough by winning the 1974 Eurovision Song Contest with 'Waterloo,' was well known. Frida even wore an Arsenal FC shirt at one show.
The itinerary coincided with the release of ABBA'S Greatest Hits Volume 2 album, and the high-octane shows had the band in blue jumpsuits, singing as if their lives depended upon it and backed by musicians who were all A-list Swedish players. The set promoted their recent Voulez-Vous album release, but embraced many catalogue highlights, and featured a rare performance of Agnetha's 'I'm Still Alive', unreleased on any album.
ABBA — Live At Wembley Arena is released as a 3LP half-speed remaster on 13 March. Scroll down for the full tracklisting, and pre-order it here.
Listen to the best of ABBA on Apple Music and Spotify.
LP1 – Side A
1. Gammal fäbodpsalm
2. Voulez-Vous
3. If It Wasn't For The Nights
4. As Good As New
5. Knowing Me, Knowing You
LP1 – Side B
1. Rock Me
2. Chiquitita
3. Money, Money, Money
4. I Have A dream
LP2 – Side A
1. Gimme! Gimme! Gimme! (A Man After Midnight)
2. SOS
3. Fernando
LP2 – Side B
1. The Name Of The Game
2. Eagle
3. Thank You For The Music
4. Why Did It Have To Be Me
LP3 – Side A
1. Intermezzo No. 1
2. I'm Still Alive
3. Summer Night City
4. Take A Chance On Me
LP3 – Side B
1. Does Your Mother Know
2. Hole in your soul
3. The Way Old Friends Do
4. Dancing Queen
5. Waterloo
Format:
UK English