Alex Orbison Wins Film Rights To Story Of Temporary Beatle Jimmie Nicol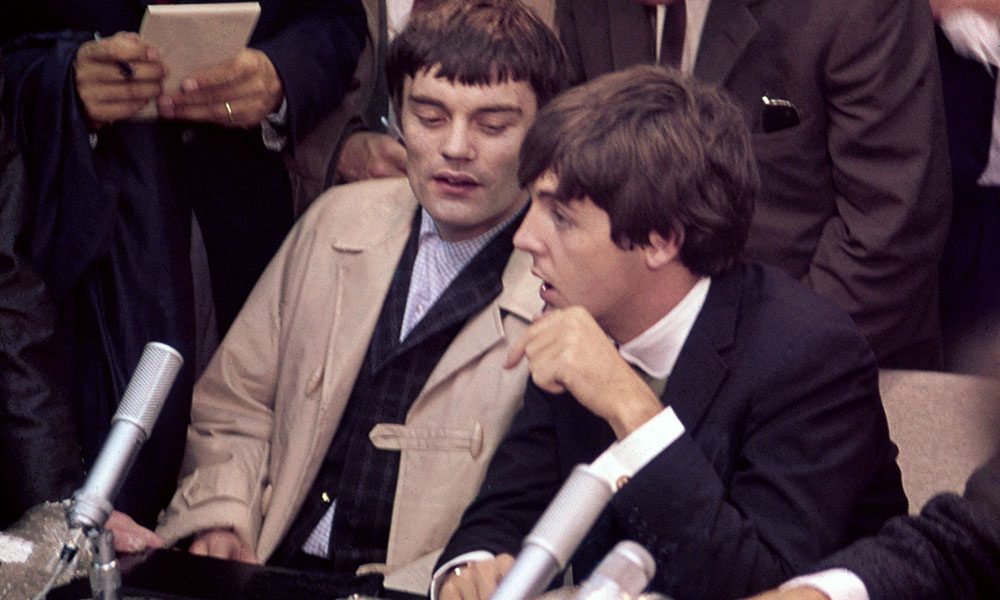 Roy Orbison's son Alex has secured the film rights to a book about the drummer who was a stand-in Beatle for 13 days. Jim Berkenstadt's The Beatle Who Vanished tells the story of Jimmie Nicol, the London-born musician who deputised for Ringo Starr at ten Beatles shows in Europe, Hong Kong and Australia in 1964, when Starr was hospitalised for tonsillitis and pharyngitis.
Nicol emerged in the early days of British rock 'n' roll, when he was spotted by "starmaker" Larry Parnes while drumming with various bands at the famed 2i's coffee bar in London. He went on to play with such artists as Vince Eager and Cyril Stapleton.
The drummer was playing for Merseybeat group the Shubdubs when he received the call from Beatles manager Brian Epstein to stand in for Ringo and thereby avoid the need for the group to cancel their international dates. History records that, at the end of the dates, Nicol was given a gold watch inscribed: "From The Beatles and Brian Epstein to Jimmy – with appreciation and gratitude."
Berkenstadt's The Beatle Who Vanished was published in 2013 as the first account of Nicol's rapid and brief rise to fame and equally swift return to obscurity. Alex Orbison has won the film rights for his family's Roy's Boys Films company.

"The arc of Jimmie Nicol as a person and the overall ride of his intersection with that historic high point of what seemed to be the beginnings of Beatlemania [is fascinating]," Orbison told Billboard. "Jimmie Nicol was invited behind the curtain and was a legit Beatle able to do interviews and get all the perks and just be in and then to be dropped off back off at the airport…the second half of the story turns into a mystery. It seemed to have such a mass appeal."
Explore our dedicated Beatles and Roy Orbison Artist Pages
Format:
UK English