Listen to Ari Lennox's Stripped-Down Cover of Queen's 'A Kind of Magic'
The rising R&B star performed the song for Coke Studio's global launch.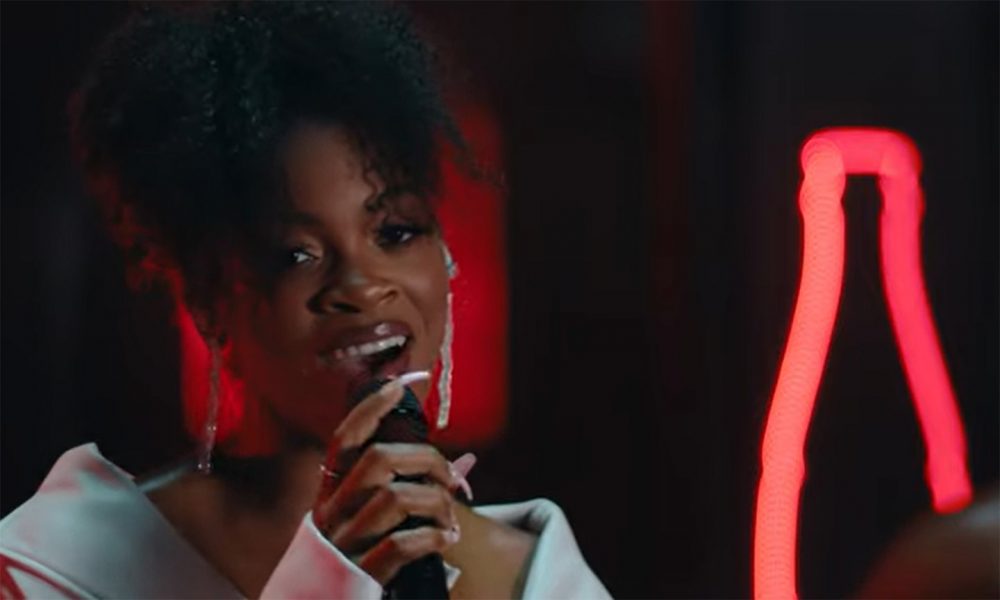 Ari Lennox is among the seven global artists who were invited to cover Queen's "A Kind of Magic" by the Coca-Cola music platform, Coke Studio. The cover is for the short film titled The Conductor that features each of the artists crafting their own spin on the classic song.
Lennox's R&B sound is distinctly different from Queen's, but her rendition finds a sweet spot between her own style and Freddie Mercury's, giving it a soulful touch. Her version slows down the track and strips it down to only having the acoustic guitar accompany Lennox's vocals.
Ari Lennox - A Kind Of Magic (Live Performance at Coke Studio)
"Freddie Mercury is legendary. He's one of the greatest singers to ever sing. So, I just was honored to do my own rendition of something so beautiful," Lennox says in the behind-the-scenes featurette.
But singing an iconic tune that's so different from her own music proved to be a challenge for Lennox – though she excelled at it. "Since I'm more of a neo-soul singer, just trying to get comfortable and to his range was difficult, but he really pushed me, so I'm so grateful," she notes.
The Conductor is a two-minute long film that, in addition to Lennox, features Griff, TRI.BE, Ekin Beril, Mariah Angeliq, Tems, and Tesher taking on the Queen song. In the film itself, the artists share the stage, joining forces to create a magical performance. Though The Conductor only includes snippets of each cover, Coke Studio's YouTube page includes the full versions of each artist's track.
"We see The Conductor as both a homage to the legendary Queen and an opportunity to refresh and reinterpret one of the greatest tracks in different ways across cultures and music genres for a new generation," said Joshua Burke, Coca-Cola's Head of Global Music & Culture Marketing, in a statement. "There's magic in that too."