Ariana Grande Offers Fans A Taste Of 'Excuse Me, I Love You'
The film, which captures highlights from Grande's Sweetener World Tour, premieres December 21.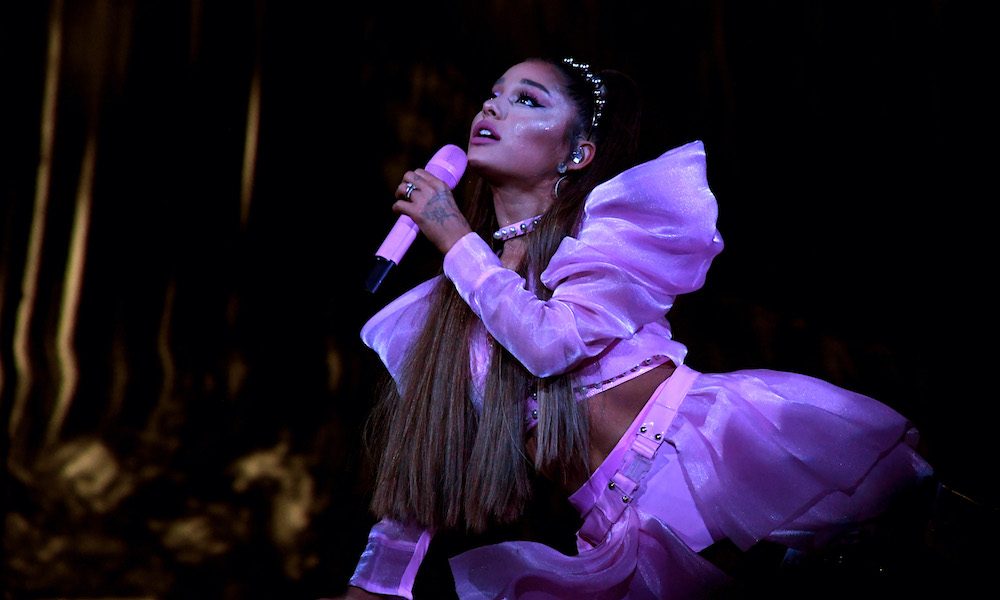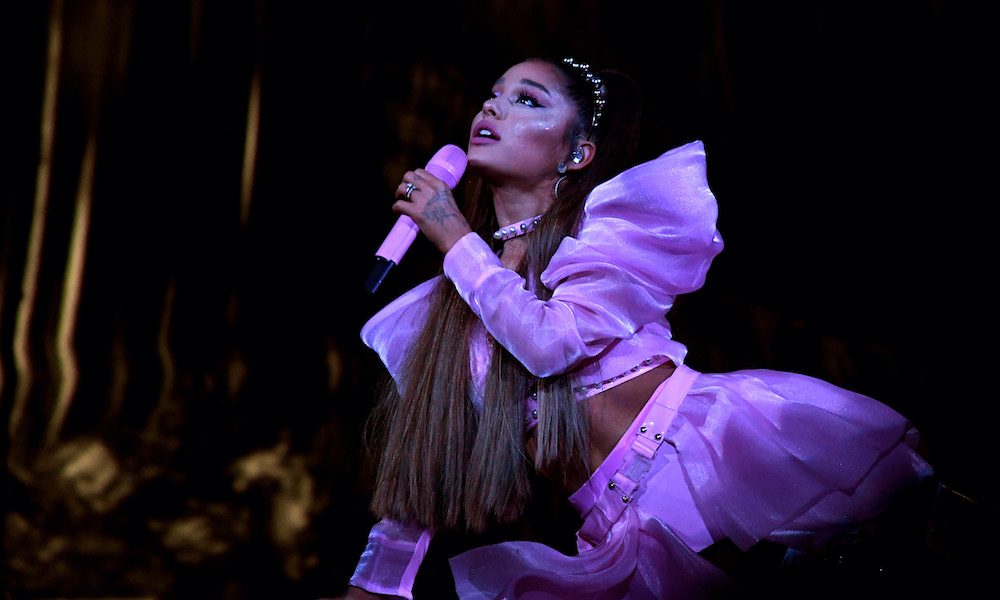 After sharing an engaging trailer last week, Ariana Grande dropped an enticing new clip from her forthcoming concert documentary, Excuse Me, I Love You. The film, which was captured during Grande's Sweetener World Tour, premieres December 21 on Netflix.
Today's minute-long clip features Grande greeting thousands of adoring fans in London, as she begins to perform "Everytime," a track off her 2018 album, Sweetener. Ahead of the clip, Grande tweeted lyrics from the song, sharing that she was "So excited…it's one of my favorite moments in the show."
ariana grande: excuse me, i love you | first look clip | netflix
From the film's official trailer, meanwhile, Excuse Me, I Love You looks like it will deliver plenty of behind-the-scenes footage. One such scene finds Grande exclaiming, "We have to film something for Mariah!" One can only assume that she was referring to Mariah Carey and the pop diva's holiday special. Weeks ago, Grande and Jennifer Hudson both joined Carey for a re-imagining of her 2010 hit "Oh Santa!" on Mariah Carey's Magical Christmas Special. The collaboration was released as a single earlier this month.
Viewers of Excuse Me, I Love You can also likely expect to catch many of Grande's best-loved hits, including "7 Rings," "Break Free," "No Tears Left to Cry," and "Thank U, Next" – all of which regularly appeared on the tour's set-list. Additionally, from the looks of it, the film will feature a trove of elaborate stage designs, impressive choreography, and stunning costumes.
At just over 100 dates, Grande's Sweetener World Tour ran from March 2019 through December, in support of 2018's Sweetener and 2019's Thank U, Next. Her highest-grossing tour to-date also produced Grande's first-ever live album, K Bye for Now (SWT Live).
Earlier this year, Grande released her sixth studio album, Positions. The pop star's follow-up to 2019's Thank U, Next marked her fifth No.1 record, and debuted at the top of the Billboard 200.
Positions is out now and can be bought here.