Armstrong Trumpet To Be Displayed In Washington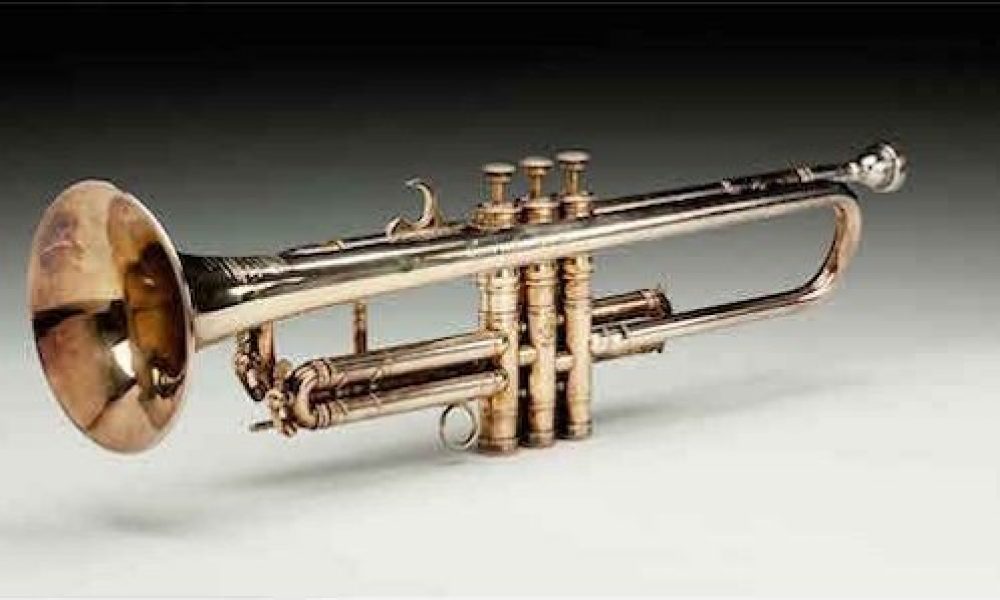 When the National Museum of African American History and Culture in Washington opens in a little under three months, one of its prize exhibits will be this 70-year-old brass trumpet owned and played by Louis Armstrong. (Photo: NMAAHC)
The museum has been under construction on the National Mall in Washington, on a five-acre site that sits next to the Washington Monument. It currently has a gallery that resides on the second floor of the Natonal Museum of American History, but the African American Museum will open in its own right on 24 September.
The Selmer trumpet played by "Satchmo" was made by Henri Selmer of Paris and is inscribed with his name. It was ordered in the 1940s by Armstrong's longtime manager and friend Joe Glaser, who wrote to the company to say that the storied trumpeter had been playing a Selmer trumpet made in 1932, and wanted "an exact duplicate."

The NMAAHC was created in 2003 by an Act of Congress, establishing it as part of the Smithsonian Institution. It's designed, says its mission statement, to be "a place where all Americans can learn about the richness and diversity of the African American experience, what it means to their lives and how it helped us shape this nation. A place that transcends the boundaries of race and culture that divide us, and becomes a lens into a story that unites us all." More information about the museum here.

Explore our dedicated Louis Armstrong Artist Page
Format:
UK English