Listen To Art Blakey & The Jazz Messengers' Soaring Live Version Of 'A Night In Tunisia'
The track features on the upcoming archival release, 'First Flight To Tokyo: The Lost 1961 Recordings', out on December 10.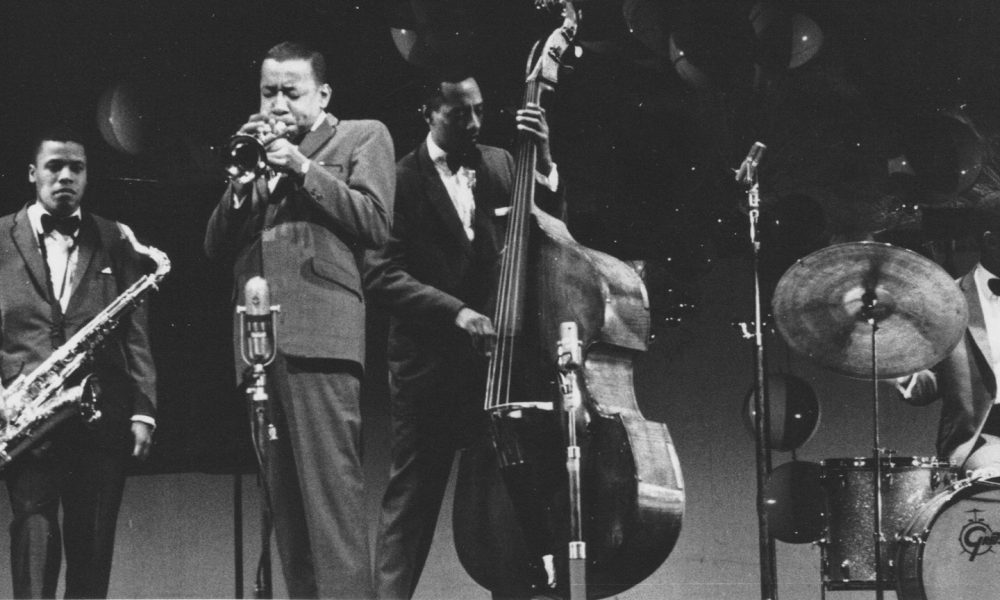 Blue Note Records have shared Art Blakey & The Jazz Messengers' soaring live version of "A Night In Tunisia", from their upcoming archival release, First Flight To Tokyo: The Lost 1961 Recordings. You can listen to the track below.
On December 10, Blue Note will release First Flight to Tokyo: a thrilling previously unreleased live recording of Blakey and his band captured at Hibiya Public Hall in Tokyo on January 14, 1961 during the band's first-ever tour of Japan.
The Jazz Messengers were among the first modern jazz groups to tour the country, and adoring Japanese audiences were enthralled by one of the band's all-time great line-ups featuring the legendary drummer with Lee Morgan on trumpet, Wayne Shorter on tenor saxophone, Bobby Timmons on piano, and Jymie Merritt on bass. The concert featured soaring performances of well-known jazz staples including Dizzy Gillespie's "A Night In Tunisia," Charlie Parker's "Now's the Time," Thelonious Monk's "'Round About Midnight," and Jazz Messenger hits including "Blues March," "Dat Dere," and "Moanin'."
First Flight to Tokyo was co-produced by Zev Feldman and David Weiss and will be released in deluxe 2-LP vinyl and 2-CD editions, both of which come with elaborate booklets featuring rare photos by Japanese photographers Shunji Okura and Hozumi Nakadaira; an historical essay by acclaimed jazz critic Bob Blumenthal; plus new interviews with Wayne Shorter in conversation with Blue Note president Don Was, celebrated saxophonists Lou Donaldson and Donald Harrison and more.
"The performances were captured at the end of a tour that resulted after Blakey was crowned in a Japanese magazine poll as the American musician that the country's jazz fans were most eager to experience in person," writes Blumenthal in the liner notes. "Over the first two weeks of January 1961 the Messengers performed in several major Japanese cities and were received as artistic heroes wherever they appeared.
"This outpouring by the Japanese public, plus the concert and broadcast settings in which the band was presented, were a far cry from the treatment and working conditions commonplace in the USA and made a great impact on Blakey, who responded with a keen appreciation of his newfound role as international representative of his art form. If the Blakey/[Horace] Silver partnership had established the Jazz Messengers style, and the tour [Benny] Golson's edition undertook at the end of 1958 introduced the band to European audiences, then this first visit to Japan made the Messengers a worldwide phenomenon and cemented what would prove to be its most loyal fan base."