Atreyu Announces EP 'The Hope Of A Spark'; Shares 'Watch Me Burn' Video
The rising alt-rockers' new EP will be out on April 21 via Spinefarm.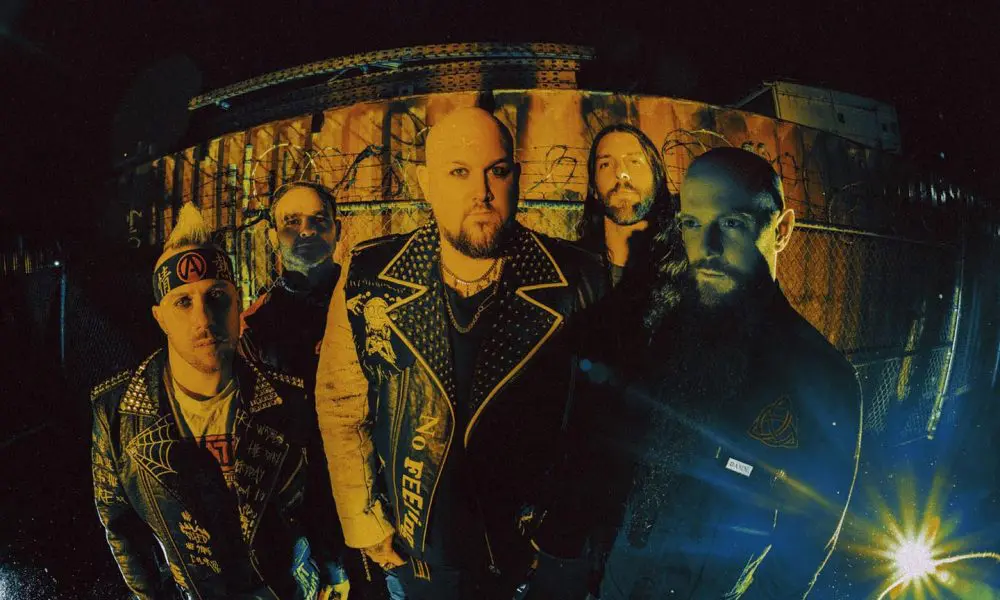 Atreyu shares a new track "Watch Me Burn" alongside the song's official video and announces the new EP, 'The Hope Of A Spark,' due out April 21 via Spinefarm.
The "Watch Me Burn" video, directed by Aaran McKenzie, bassist of While She Sleeps, features English actor Leigh Gill (Joker, Game of Thrones, Fantastic Beasts and Where To Find Them). You can check it out below.
The single is the EP's phoenix rising from life's trial-by-fire, a call to arms to let renewed hope emerge from smoldering embers and ash. "To, me it's a song about being cleansed by fire," said bassist Marc 'Porter' McKnight. "Whatever it is that's bringing you down and holding you back, burn it down. Use it, learn from it, move on, and grow. That thing does not deserve you and you don't deserve it."
"It's very relatable to all of us individually, but it's also incredibly pertinent to the journey of this band," adds frontman Brandon Saller, who leads the track's anthemic, hooky chorus with a defiant cry of: "Even when flames grow higher/I'll be fighting till I'm dead."
The 4 track EP embodies everything that Atreyu has come to be, to mean, to represent, marking the beginning of the next chapter in the band's story, with assorted pieces of an expansive puzzle still taking shape, form, and focus.
Produced by long-time collaborator John Feldmann, the new music explores reflection and rumination on the pressures, pleasures, and pains of modern life with each track representing a snapshot of deeply personal lived and shared experiences.
"The overarching concept is essentially about the seasons of life," Saller explains. "Everyone goes through the same things, the ups, and downs of life. The emphasis really is the importance of at least respecting those, and finding the positives and the lessons from even your lowest moments."
The already released single and opening track, "Drowning," was written as a collective effort from each band member who poured their own experiences, be it familial health problems that guitarist Dan Jacobs was shouldering to Saller's first encounters with feelings of anxiety, or McKnight's long-running fight with depression. The second track, "God Devil," laments a loss of identity, self, and faith, a desperate cry for help from a higher power, when our greatest power is one we need to find within, following, "Capital F," which was inspired by Saller's observations of the human plight he saw in his local community.
"We draw strength from each other and give each other the space and support to be the best, most creative person we can be," Jacobs explains. "And together, right now, that makes us the best band we've ever been."