First Official Authorized Biography Of The Carpenters Coming This Fall
'Carpenters: The Musical Legacy' will be released on October 19.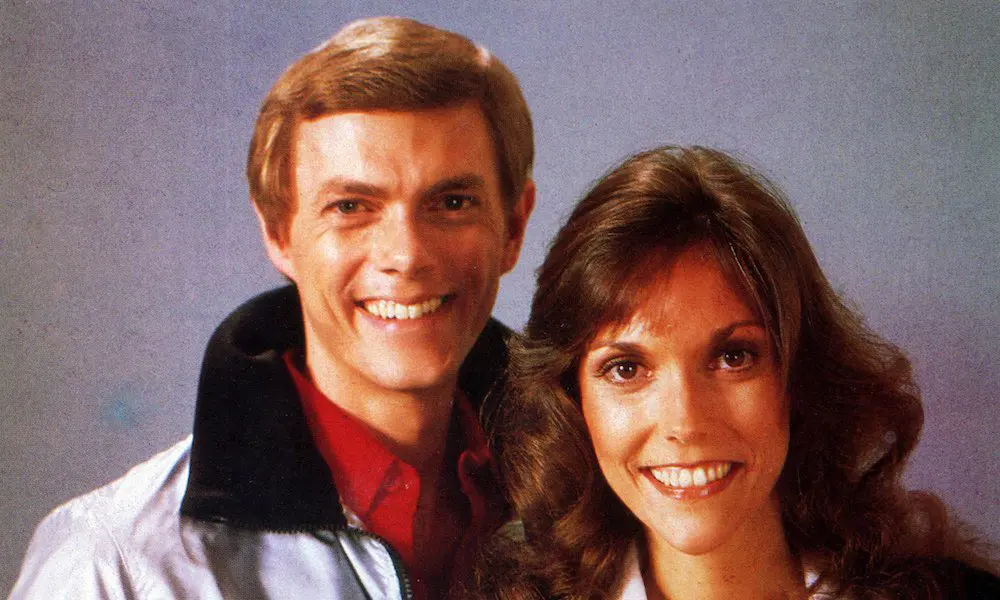 Today, the first officially authorized biography of the legendary sibling pop duo, the Carpenters, has been announced. The definitive biography of one of the most enduring and endeared recording artists in history—the Carpenters—will be told for the first time from the perspective of Richard Carpenter, through more than 100 hours of exclusive interviews and some 200 photographs from Richard's personal archive, many never published. Carpenters: The Musical Legacy is coming to bookstores on October 19.
The book was written by Mike Cidoni Lennox and Chris May, with an introduction by Richard Carpenter. The former has logged 40 years as an entertainment journalist, with bylines for outlets like Billboard and Variety. May, the book's co-writer, is a Carpenters expert and historian, as well as a moderator and contributor of sixteen years for the popular online Carpenters forum at A&M Corner.
There have been several books exploring the life and music of this beloved duo, but none of been officially authorized or were provided the kind of access that Lennox and May had for Carpenters: The Musical Legacy.
"In Carpenters: The Musical Legacy, Richard Carpenter tells his story for the first time. With candor, heart, and humor, he sheds new light on the Carpenters' trials and triumphs – work that remains the gold standard for melodic pop. This beautifully illustrated definitive biography, with exclusive interviews and never-before-seen photographs, is a must-have for any Carpenters fan," reads the official book description.
After becoming multi-million selling, Grammy-winning superstars with their 1970 breakthrough "(They Long to Be) Close to You," Richard and Karen Carpenter would win over fans worldwide with a record-breaking string of hits including "We've Only Just Begun," "Top of the World" and "Yesterday Once More."
Carpenters: The Musical Legacy is set for release on October 19 through Princeton Architectural Press and is available for pre-order.