The Avalanches' 'Since I Left You' Set To Celebrate 20 Years With Deluxe Reissue
Due out on June 4, the new edition features bonus tracks and fresh mixes from such artists as MF Doom, Black Dice, Leon Vynehall, Sinkane and Carl Craig.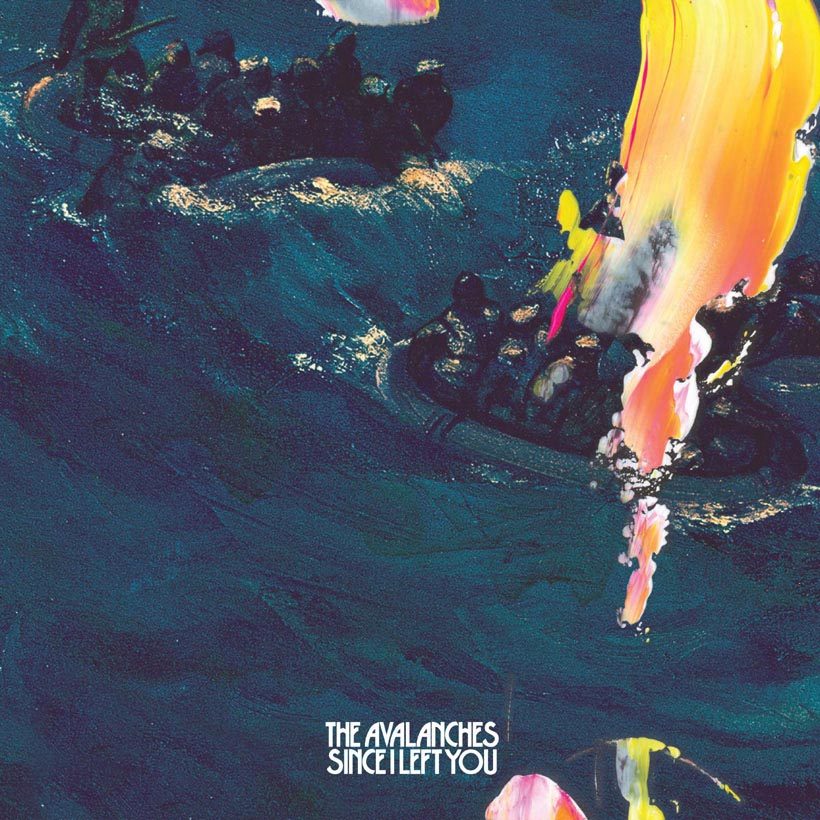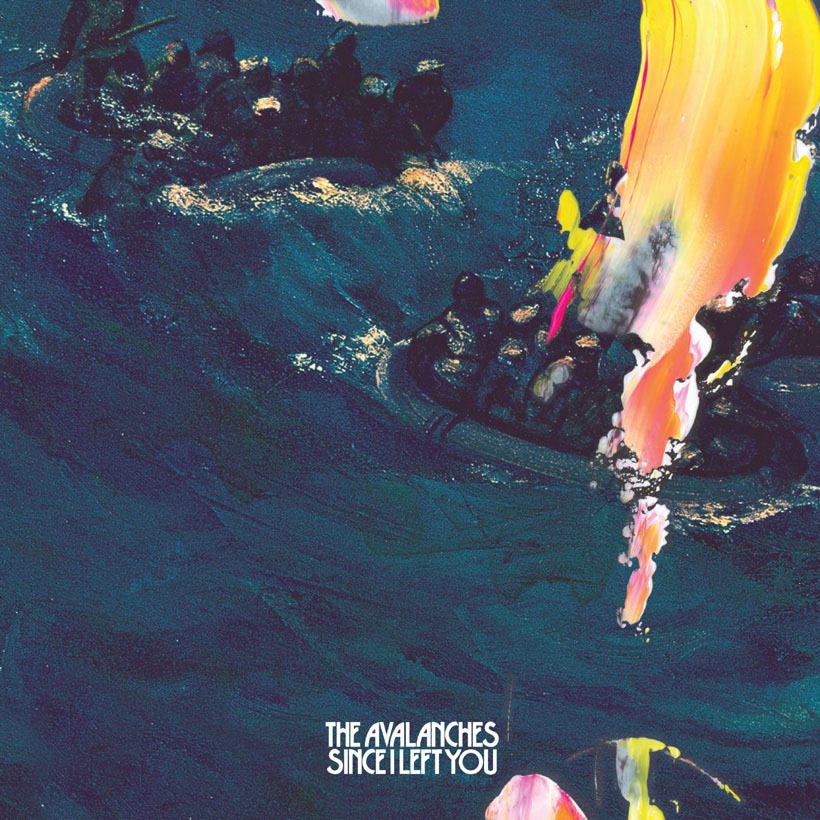 The Avalanches will commemorate the 20th anniversary of their groundbreaking debut album, Since I Left You, with a deluxe edition featuring numerous bonus tracks – including fresh mixes from such artists as MF Doom, Black Dice, Leon Vynehall, Sinkane and Carl Craig – which is set for June 4 release on Astralwerks.
In advance of the album's release, Prince Paul – the de facto fourth member of De La Soul, renowned remixer of Big Daddy Kane, Slick Rick, Queen Latifah, Boogie Down Productions and 3rd Bass, and one half of Handsome Boy Modeling School alongside Dan "The Automator" – has revisited the album's exhilarating title track.
Other standout bonus tracks include "Tonight May Have To Last Me All My Life (MF DOOM Remix)," wherein a previously unheard vocal contribution serves as a bittersweet homage from the late, enigmatic master of the hip-hop underground, who passed away last October. Daniel Dumile – the masked rapper who performed as MF Doom – was praised by The New York Times for forging "a style that was intricate and imaginative, calling on both esoteric and lowbrow references as well as cartoonish imagery in lyrics that could be poignantly emotional."
Born in London and raised on Long Island, Dumile released six albums plus full-length collaborations with Madlib and Danger Mouse, among others. "Tonight May Have To Last Me All My Life (Dragged by Leon Vynehall)" is a profound reflection from the British producer/DJ, who has won acclaim for his exploration of the deep house and downtempo frontiers.
Since I Left You (Prince Paul Remix)
No album ever made history quite like The Avalanches' debut. A meticulous labor of love sifted from the second-hand record bins of Melbourne, Since I Left You was an unprecedented act of musical invention filtered through the loving hands of young music-obsessed DJs and musicians to blossom into the ultimate feelgood world party soundtrack.
"As if stringing pearls on a necklace," music writer Simon Reynolds (Pitchfork, The New. York Times, The Guardian) reflects in the liner notes to the 20th Anniversary reissue, "they sequenced 18 distinct and wondrous songs into a seamless suite somewhere between a symphony and the ultimate deejay set"
The boundary-pushing orchestration of samples — some say as many as 3,500 uniquely sourced and spliced sound fragments — was unanimously acclaimed as an act of technical genius. But the glowing heart of the project, a story of oneness through time, space and infinite diversity, was the magic spell that made the world melt in elation.
"I remember very clearly a few things," says Robbie Chater, who with Tony Diblasi remains the soul of The Avalanches in 2021. "We decided to not have any of our voices on it, which made it last because it's a kind of transmission; nothing date-stamps it to that time. Also we were careful not to use any trendy software from 1999 or 2000. So it does seem to just float around in time…"
"Music lovers get it, and that's what we ultimately are," he continues. "It's almost like an exploration of our relationship with the world and with music and, as music fans, what our place is in the whole process. Looking back, I'm proud of this record as a pure expression of joy and love, heart on its sleeve and is free from irony."
Released in Australia in 2000 and in the U.S. and the U.K. in 2001, Since I Left You was named one of the year's best albums by critics around the world and later placed in the Top 10 of Pitchfork's Top 200 Albums of the 2000s and in the Top 20 of Rolling Stone's 'Greatest EDM Albums of All Time'. Just last year, the Los Angeles Times hailed it as a "masterpiece" in a round-up of "life affirming albums to help you get through self-quarantine" and suggested "for a different kind of deep-listening enjoyment, let your brain relax, close your eyes, and follow the greeting offered 45 seconds into the album: 'Get a drink, have a good time now, welcome to paradise.'" Stereogum noted, "Released 20 years ago…the record was instantly hailed as a classic. Its sound was intoxicating and unique, like being swept away into a fantastical world in the middle of the night, where the beachfront dance parties are tinged with melancholy and the drowsier you get, the more clarity you attain."
The release and subsequent touring in support of Since I Left You was followed by a 16-year radio silence, which was broken with the release of The Avalanches' sophomore album, Wildflower (Astralwerks), which debuted at No. 1 on Billboard's Vinyl Albums chart and atop the Australian Albums chart in 2016. Their third album, We Will Always Love You (Astralwerks), was awarded four stars by Rolling Stone and won the prestigious 2020 Australian Music Prize.
Since I Left You – 20th Anniversary Deluxe Edition is out on June 4. Scroll down to read the full tracklist and pre-order it here.
CD1:
"Since I Left You"
"Stay Another Season"
"Radio"
"Two Hearts In 3/4 Time"
"Avalanche Rock"
"Flight Tonight"
"Close To You"
"Diners Only"
"A Different Feeling"
"Electricity"
"Tonight May Have To Last Me All My Life"
"Pablo's Cruise"
"Frontier Psychiatrist"
"Etoh"
"Summer Crane"
"Little Journey"
"Live At Dominoes"
"Extra Kings"
CD2:
"Tonight May Have To Last Me All My Life" (MF DOOM Remix)
"Summer Crane" (Black Dice Remix)
!Frontier Psychiatrist" (Mario Caldato Jr's 85% Remix)
"Electricity" (Dr. Rockit's Dirty Kiss Remix)
"Electricity" (Original Avalanches Demo Tape)
"Thank You Caroline" (Original Avalanches Demo Tape)
"Thank You Caroline" (Andy Votel Remix)
"So Why So Sad" (The Avalanches Sean Penn Mix)
"The Shining" (The Avalanches Good Word For The Weekend Mix)
"Pablo's Cruise" (Original Avalanches Demo Tape)
"I'm A Cuckoo" (The Avalanches Remix)
"Chico" (The Avalanches Wernham Hogg Mix)
"Fade Together" (The Avalanches Remix)
"Since I Left You" (Stereolab Remix)
"Flight Tonight" (Canyons Travel Agent Dub)
"Radio" (Sinkane Remix)
"A Different Feeling" (Ernest Saint Laurent Remix)
"A Different Feeling" (Carl Craig's Paperclip People Remix)
"Two Hearts In 3/4 Time" (Jackson & His Computer Band Remix)
"Tonight May Have To Last Me All My Life" (Dragged By Leon Vynehall)
"Tonight May Have To Last Me All My Life" (Edan Remix)