Babyface Inks Capitol Deal, Reveals Collabs Album, 'Girls' Night Out'
Ella Mai, Queen Naija, Ari Lennox, and more will join the R&B legend.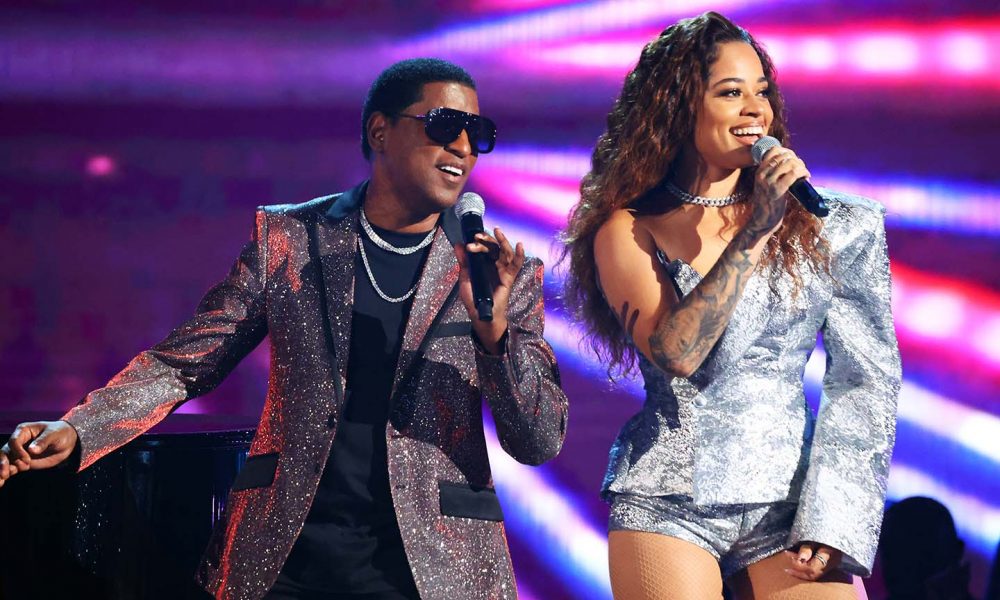 When somebody of Babyface's stature announces that he'll be joining the Capitol Records roster, the first question on many fans' minds is likely to be, "What has he got in the works?" Fortunately, we didn't have to wait very long for the answer. The album Girls' Night Out, featuring guest appearances by Ella Mai, Queen Naija, Ari Lennox, Kehlani, Doechii, and more, will be Babyface's first Capitol project, due out on October 29.
Enthusing about his upcoming album, Babyface said, "I am very excited about the upcoming album and everyone on it. The process for it reminded me of when I did Waiting to Exhale and I'm excited for the world to hear." The artist will co-produce Girls' Night Out with Rika Tischendorf.
The song "Keeps on Fallin'," which marks the first track from Girls' Night Out to see the light of day, was recently premiered. Featuring Babyface trading vocals with Ella Mai, the slinky, sensual tune somehow manages to feel both luxuriously dreamy and insistently groove-conscious, allowing your head to get carried away while the rest of your body keeps on moving. The pair performed the tune together at the recent BET Awards as well, giving the world an extra dose of the vocal dynamic between Babyface and Ella.
Capitol Records' Chair & CEO, Michelle Jubelirer, says of the artist's union with her label, "Babyface's return to the studio is long overdue, and I couldn't be happier that he's chosen Capitol as the home for such a wonderful new album. To hear his one-of-a-kind voice paired with some of music's most impressive female artists is a joy that we can't wait to share."
Jublirer makes a good point. Babyface hasn't released an album since 2015's Return of the Tender Lover, and the millions of listeners who keep tabs on his output will be chomping at the bit to hear what's happening on Girls' Night Out.