Amy Winehouse's 'Back To Black' Re-Enters US Album Chart
The enduring 2006 album includes such classic tracks as 'Rehab' and 'You Know I'm No Good.'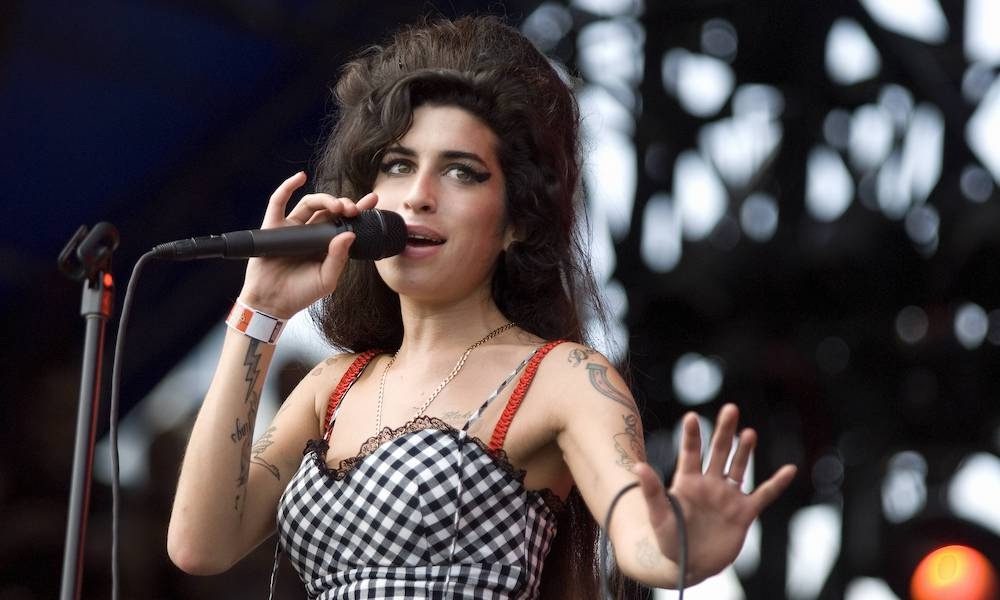 Amy Winehouse's breakthrough 2006 album, Back to Black, has re-entered the Billboard 200 nearly 15 years after its release. Her second and final album, which included such memorable hits as "Rehab," "You Know I'm No Good," and "Tears Dry on Their Own," is currently sitting at No. 154 on the US album chart.
Originally released in October of 2006, Back to Black was widely hailed as a modern-day soul masterpiece. The album – which followed 2003's Frank – found the British singer/songwriter collaborating with producers Mark Ronson and Salaam Remi, as well as the imitable Dap-Kings, known best for backing the late Sharon Jones. Released first in the UK, Back to Black debuted at No.3, and hit No.1 at the top of the year. Concurrently, Winehouse traveled to New York to play her first-ever US shows.
Those appearances made waves across America. In March, Back to Black debuted at No.7 on the Billboard 200 – marking the highest entry on the chart by a British female solo artist at the time. One year later, following multiple wins at the 2008 Grammys, the album peaked at No.2.
Elsewhere, the album topped the European Albums Chart for a total of 13 weeks and hit No.1 in multiple countries, including Belgium, France, Germany, Austria, Spain, and Norway.
Back to Black became the UK's best-selling album of 2007, and today, it remains the UK's 12th best-selling album of all time. In the US, the album was certified double platinum a year after its release.
The album also captured the ears of music critics around the globe and was ranked among the best releases of 2007 by the likes of TIME, the New York Times, Entertainment Weekly, Billboard, and Rolling Stone, who also considered Black to Black to be one of the 100 Best Albums of the 2000s.
In the summer of 2011, following Winehouse's tragic death, Back to Black re-entered the charts across Europe and the UK (where it peaked at No.1). The album also re-entered the Top Ten in the US and Canada.
The enduring album, which continues to be a top-selling title year over year, was recently reissued as part of a new box set, The Collection, which celebrates Winehouse's extraordinary impact and timeless appeal. The 4CD/8LP set includes Winehouse's two studio albums, as well as the posthumous Lioness: Hidden Treasures. The Collection also features Live In London, a 2007 concert recorded at Shepherd's Bush Empire, plus a disc of remixes from Frank and Back To Black.
The Collection is available now and can be bought here.