Baker's Air Force Springs Into Transatlantic Tour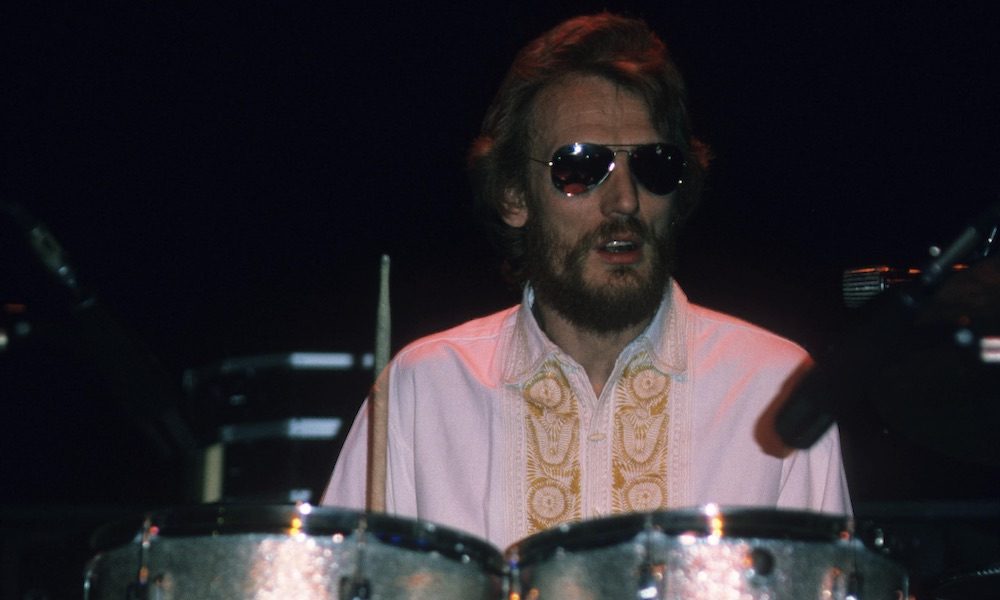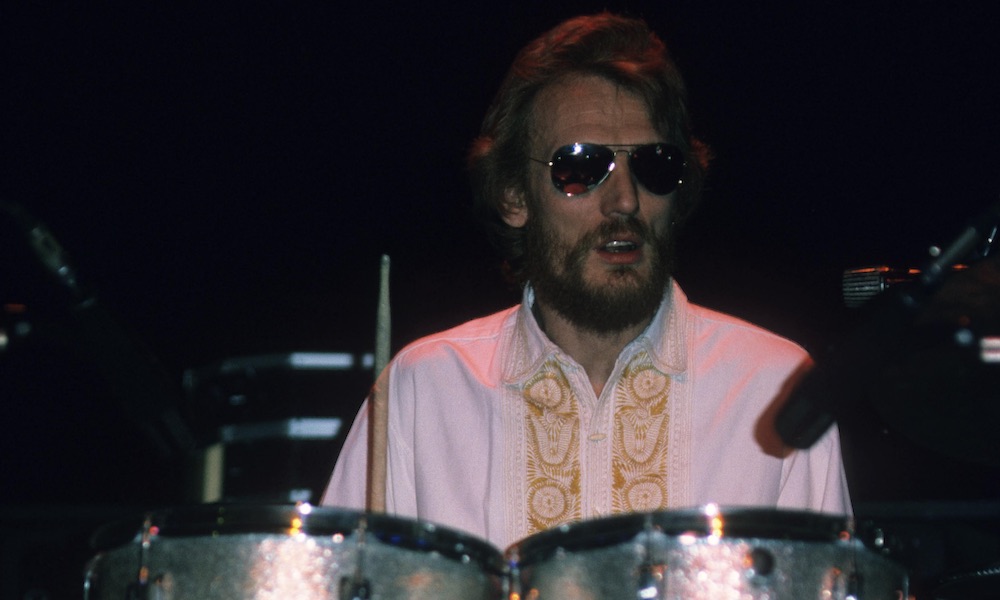 British drumming giant Ginger Baker and his band Air Force have announced that they'll be back in live action, both in his home country and in America, in the spring.
The original Air Force are widely credited with helping to bring jazz-rock fusion into the rock mainstream, with the two albums they released in 1970. The new Air Force 3 line-up played a one-off London club date at the Borderline last  week (26 January), in a show postponed from December. They will now embark on five UK concerts starting at Birmingham 02 Institute on 24 April. They then play Manchester 02 Ritz (25), Newcastle 02 Academy (26), Glasgow 02 ABC (27) and London 02 Shepherds Bush Empire (29). Tickets for the UK shows are available here.
That itinerary will be followed by a ten-date US tour in May, including two nights at the Iridium in New York. The show promises "previous material [and] exciting new arrangements whilst showcasing new talent and collaborating with old friends." This is likely to include selections from Baker's momentous catalogue with Cream, Blind Faith, his 1970s albums and his work with Billy Preston.
Ginger himself acknowledges that the new tour activity is thanks in large measure to his family. He describes it on his official fan page on FaceBook as "a long term dream of my kids Nettie, Leda & Kofi who have helped this happen." More information on all the dates is also available at Baker's official web site, and you can follow Ginger on Twitter here.
Explore our dedicated Cream and Blind Faith Artist Pages
Format:
UK English