Cash Money's 'Baller Blockin' Soundtrack Set For 20th-Anniversary Reissue
Cash Money Records' big-screen foray starred a trove of Southern hip-hop stars, including Lil Wayne, Birdman, and Juvenile.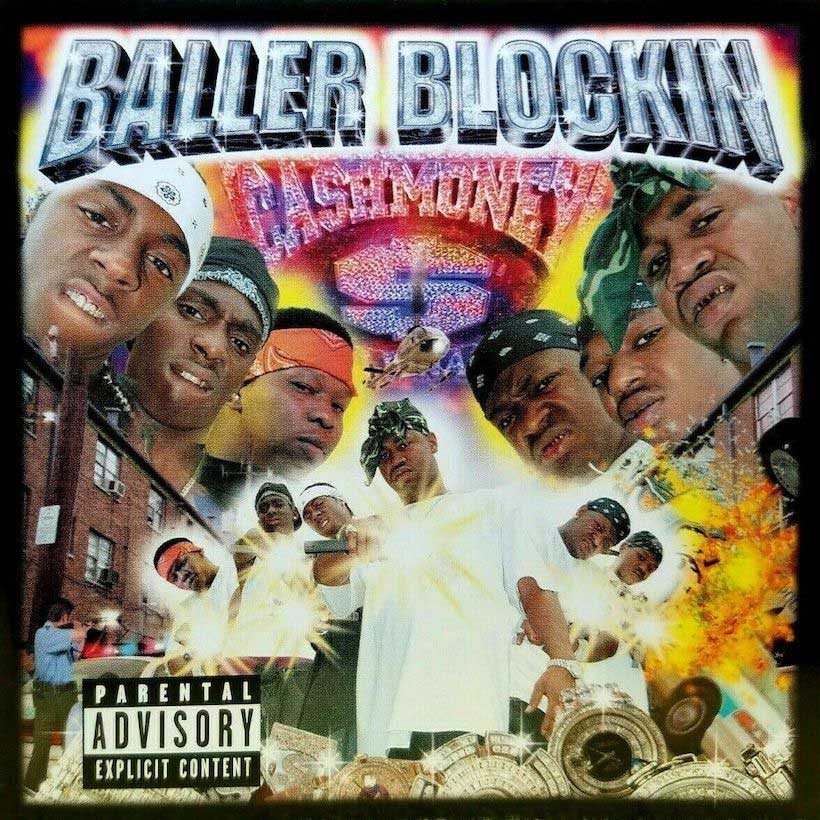 This year marks the 20th anniversary of Cash Money Records' first foray into feature films, Baller Blockin'. The action-comedy/drama stared Cash Money artists Lil Wayne, Juvenile, B.G., and Turk (who were collectively The Hot Boys at the time), as well as label founders Bryan "Birdman" Williams and Ronald "Slim" Williams. The film's memorable soundtrack was jam-packed with southern hip-hop anthems by the artists listed above, and others.
To celebrate the anniversary of the film and its best-selling soundtrack, Cash Money is reissuing a special 1-CD/1-DVD/2-LP box set of Baller Blockin' on November 20. The film, meanwhile, will be available digitally for the first time.
Co-written, co-directed, and co-produced by the Williams brothers, who founded Cash Money in 1991, Baller Blockin' vividly depicted the daily trials, tribulations, and triumphs of the Magnolia Projects in New Orleans' 3rd Ward, which were often referenced in the Cash Money artists' songs.
The soundtrack featured original music by the Cash Money Millionaires, a supergroup that included The Hot Boys and the Big Tymer$ (Birdman and Mannie Fresh), as well as Nas, Mack 10, Eightball & MJG, and E-40. With tracks like "Rover Truck," "Family Affair," "What You Gonna Do," "Project B!#$H," and "Baller Blockin'," the soundtrack quickly went Gold, peaking at No.2 on the Top R&B/Hip-Hop Albums chart and 13 on the Billboard 200.
"This one has been a long time coming," said Birdman in a statement. "For years, everybody's asked me, 'When are you going to put out Baller Blockin' again?' We wanted to meet that audience demand at the highest level possible. This is really the definitive version of one of our most unforgettable projects. I'm excited for fans to experience it like it was always meant to be experienced."
Slim added, "Baller Blockin' showed us this movement was bigger than music. At the time, the South wasn't what it is now in hip-hop. We wanted to go as big as possible, and it's really the first time of many that we did just that. It was a precursor of everything to follow, and it's very special to all of us." Cash Money records would go on to put Southern hip-hop on the map, while the Williams brothers have not only become icons in the industry, but also heroes in their community.
The Baller Blockin' 20th anniversary box set will be available on November 20. Scroll down to view the CD and Vinyl tracklistings and preorder it here.
Baller Blockin' tracklist (vinyl):
Side A
1. Lovely & Atrice – "Intro"
2. Turk, Baby, & Juvenile – "Baller Blockin'" [feat. E-40]
3. UGK – "Family Affair"
4. Juvenile – "Rover Truck"
5. Ziggly Wiggly – "Skit"
SIDE B
1. Big Tymers, Lil Wayne, & Juvenile – "Project B!#$H"
2. 8Ball & MJG – "Ballin' Gs"
3. B.G. – "Thugged Out"
4. Unplugged – "Don't Cry"
SIDE C
1. Nas & Bravehearts – "What You Gonna Do"
2. Lil Wayne – "Calling Me Killer"
3. TQ – "I Got To GO"
4. Baby, Lac & Stone – "Whatever"
5. Big Tymers, Turk & B.G. – "Let Us Stunt"
SIDE D
1. Ziggly Wiggly – "Skit"
2. Mack 10 & The Comrads – "Milk & Honey"
3. Turk – "Uptown" [feat. B.G.]
4. Unplugged – "I Don't Know" [feat. Lil Wayne]
5. Rappin' 4-Tay – "Win Or Lose"
Baller Blockin' tracklist (CD):
1. Lovely & Atrice – "Intro"
2. Turk, Baby, & Juvenile – "Baller Blockin'" [feat. E-40]
3. UGK – "Family Affair"
4. Juvenile – "Rover Truck"
5. Ziggly Wiggly – "Skit"
6. Big Tymers, Lil Wayne, & Juvenile – "Project B!#$H"
7. 8Ball & MJG – "Ballin' Gs"
8. B.G. – "Thugged Out"
9. Unplugged – "Don't Cry"
10. Nas & Bravehearts – "What You Gonna Do"
11. Lil Wayne – "Calling Me Killer"
12. TQ – "I Got To GO"
13. Baby, Lac & Stone – "Whatever"
14. Big Tymers, Turk & B.G. – "Let Us Stunt"
15. Ziggly Wiggly – "Skit"
16. Mack 10 & The Comrads – "Milk & Honey"
17. Turk – "Uptown" [feat. B.G.]
18. Unplugged – "I Don't Know" [feat. Lil Wayne]
19. Rappin' 4-Tay – "Win Or Lose"