Star-Studded BB King Tribute Streams Tonight On The Relix Channel
"The Thrill Is Gone: A Tribute To BB King" features performances from Warren Haynes, Steven Van Zandt, Derek Trucks and many more.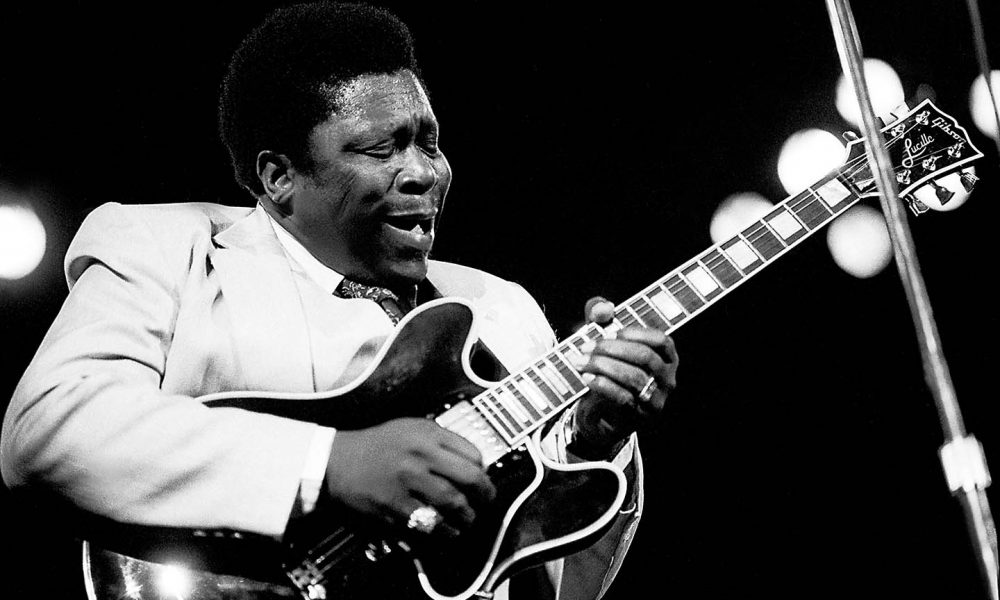 The Relix Channel will offer music fans a reprieve from the news with a free stream of last month's all-star tribute to blues legend, BB King.
Recorded at the Capitol Theatre in Port Chester, NY in February, The Thrill Is Gone: A Tribute to BB King features performances from some of the biggest names in modern blues, including Buddy Guy, Derek Trucks, Susan Tedeschi, Warren Haynes, Steve Cropper, John Scofield, Bobby Rush and more. The livestream will begin at 8:00 pm EST tonight.
B. B. King - The Thrill Is Gone (Live at Montreux 1993) | Stages
BB King, who died in 2015, was one of the most influential guitarists and blues musician in history. Known as "The King Of The Blues", the Rock And Roll Hall Of Fame inductee and 15-time Grammy Award-winner released 33 charting albums on the Billboard 200, and 32 charting singles on the Billboard Hot 100 throughout his 70-plus year career.
Some of King's best-known recordings are of songs like 'The Thrill Is Gone', '3 O'Clock Blues', 'Every Day I Have The Blues' and 'When Love Comes To Town' (a collaboration with U2). King, whose work had an immense effect on rock music, has been cited as an influence by artists and bands across multiple generations, including Eric Clapton, Jimi Hendrix, Carlos Santana, The Rolling Stones and U2.
In a 2015 interview with Rolling Stone, guitarist Derek Trucks shared that, "When BB King played, it was just the cold hard truth – like hearing Martin Luther King speak. You just needed one word, one note with BB. No one has that. No one lived the life he lived. None of the quote-unquote 'torchbearers' have that history, that spirit. There's a bunch of people out here that are going to carry on the memory of it, but he did it…He left an amazing legacy and a bunch of disciples."
He added that, "Every guitar player I know, going back to Eric [Clapton] or Dickey [Betts] or any of the guys I looked up to, it's the same reverence from them to BB. We're all his kids".
The Relix Channel is encouraging viewers of The Thrill Is Gone – which also includes performances by Christone "Kingfish" Ingram, David Hidalgo, William Bell, Jimmy Vaughan, Ivan Neville, Shemekia Copeland and Robert Randolph, among others – to donate to Seva. The organisation, founded by activist Wavy Gravy, develops self-sustaining programs to preserve and restore sight in communities around the world. A portion of the proceeds of ticket sales from the two-night event, which took place 16 and 17 of February, were also donated to the foundation.
To View The Thrill Is Gone: A Tribute to BB King, visit The Relix Channel's website.
Format:
UK English