Beabadoobee Drops Nostalgic 'Last Day On Earth' With 1975's Matty Healy, Announces New EP
'Last Day on Earth' is about all the things I would have done had I known we were going into a lockdown and the world was going to change the way it has.'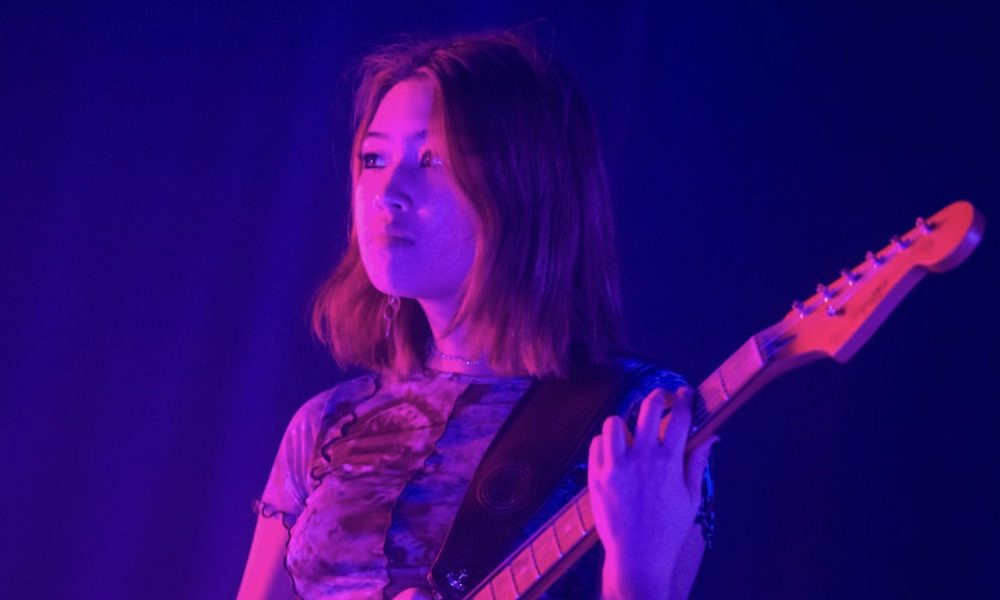 Singer-songwriter beabadoobee captures the modern-day teen spirit with her signature 90s influenced-style in her new single, "Last Day On Earth." Co-written by her labelmates Matty Healy and George Daniel from The 1975, the track teases what fans can expect from the UK star in her upcoming EP, Our Extended Play.
"Last Day On Earth" captures a feeling of youthful freedom in the context of a global pandemic. As a result, the track serves as an ode to the nights that we haven't been able to have during the pandemic and a bucket list of all the things beabadoobee (real name Bea Kristi) would have done had she known that life was going to change.
Steeped in 90s influences, such as crunchy guitar riffs and punchy drum beats, the music video serves as the perfect audition tape for a 10 Things I Hate About You reboot.
beabadoobee - Last Day On Earth (Official Video)
"'Last Day on Earth' is about all the things I would have done had I known we were going into a lockdown and the world was going to change the way it has," the singer shared in a statement. "All the things I would have done if I knew it was the last day of our old normality."
Along with dropping the new single, the singer shared that her forthcoming EP, Our Extended Play, will arrive this spring. Produced by Healy and Daniel, Our Extended Play follows beabadoobee's critically acclaimed debut album Fake It Flowers, which cemented the musician as one to watch in the industry.
Describing the EP's production she said, "I wrote and recorded the EP on a farm with Matty and George from the 1975 in the countryside…It was really nice being able to create together, my first time writing and recording in that kind of setting. I wanted to experiment on the sounds and sonics even more and the EP to me has a feeling of togetherness to it… how we're all in this joined as one."
Meanwhile, beabadoobee has also released the dates for her upcoming Fake It Flowers UK tour. Starting off at the O2 Ritz in Manchester on September 7 the tour will come to a close on October 4 with a performance at the SWG3 Galvanizers, Glasgow.
Visit her official site for tickets and tour details.
beabadoobee 2021 Tour
September 
7 – O2 Ritz, Manchester
9 – Leeds Beckett Students Union, Leeds
10 – Rescue Rooms, Nottingham
11 – O2 Institue, Birmingham
13 – J1 Cambridge Junction, Cambridge
14 – O2 Academy2 Leceister, Leceister
23 – O2 Forum Kentish Town, London
24 – SWX, Bristol
25 – O2 Academy Oxford, Oxford
28 – The Academy, Dublin
29 – Oh Yeah Centre, Belfast
October 2021
02 – Newcastle University, Newcastle
03 – The Liquid Room, Edinburgh
04 – SWG3 Galvanizers, Glasgow