New 'Beatlemania: 1963-1965' Book Offers Unseen Beatles Images
The volume has photographs of the group on an early shoot in Liverpool, as they filmed 'Help!' and in other locations.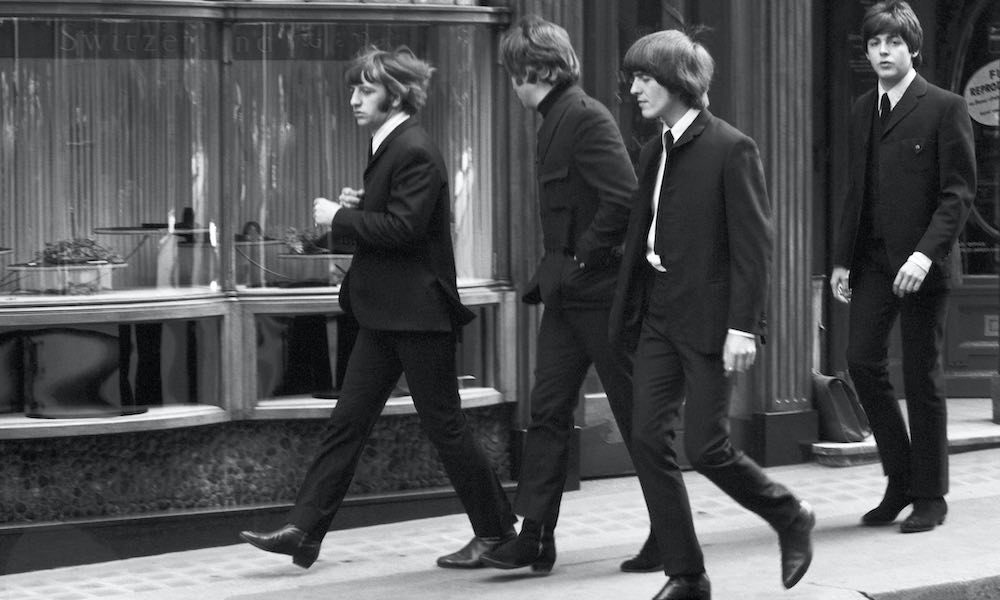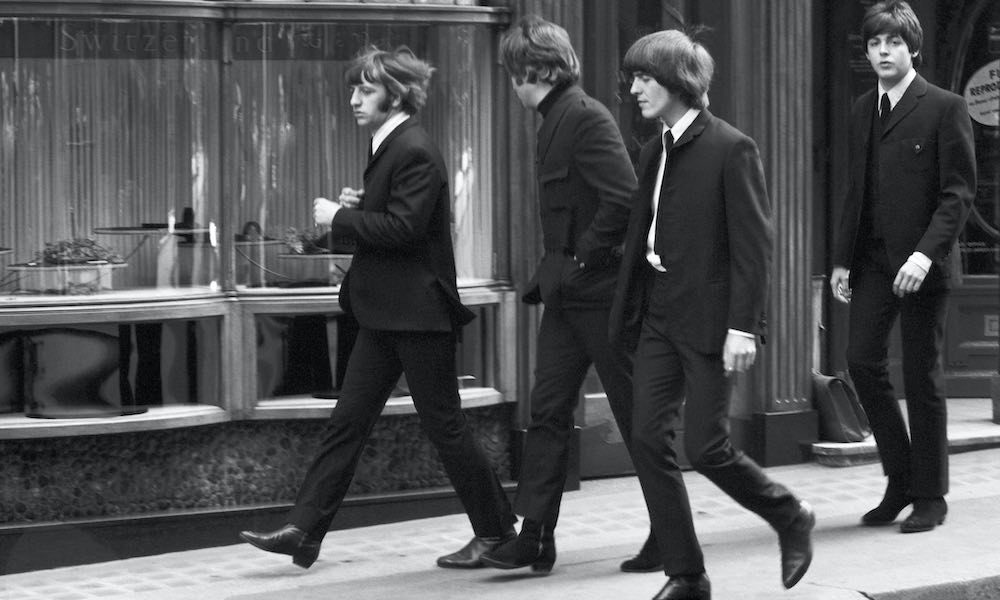 A new book featuring photographs of The Beatles at the height of their early stardom, many of them previously unseen, is published in the US today (28) by ACC Art Books and Iconic Images. Beatlemania: 1963-1965. Four Photographers on the Fab Four features the photography of Norman Parkinson, Terry O'Neill, Michael Ward, and Derek Bayes. It was published in the UK on September 7.
The work of the four photographers in capturing the group during this historic period is being opened to Beatles fans and presented with explanatory narrative by pop historian Tony Barrell. The book provides a unique new perspective on an unforgettable era and reveals unknown images from the Beatles' unsurpassed rise to global fame.
Michael Ward's images captured the Fab Four when Beatlemania was still purely a Liverpool phenomenon, as they braved the infamous winter of 1962-63 for a promotional shoot around their home city. Terry O'Neill began his relationship with the group in 1963 and worked with them as he did so many other figureheads of the 1960s. Norman Parkinson collaborated with the quartet on a relaxed shoot late in 1963 as they recorded their second album.
Causing a commotion
The story behind Derek Bayes' contributions to the new volume is especially fascinating. As Barrell explains in the book: "On Sunday, May 9, The Beatles were instructed to race around Mayfair in London as part of the filming of their film, Help! A 31-year-old photographer named Derek Bayes had no idea that he would be photographing The Beatles that day.
"At some point he heard a commotion in the street outside, and he decided to investigate, taking his Leica camera along in case this was a chance to take some newsworthy photos. Derek Bayes worked at Time and Life [magazines] as an assistant to other photographers such as Alfred Eisenstaedt, Robert Capa, and Gordon Parks, to name but a few.
"Later he became a photographer in his own right, working on a wide variety of stories, from the Great Train Robbery to the Troubles in Northern Ireland and portraying famous personalities of the day, including Richard Burton, Peter O'Toole, Winston Churchill, Louis Armstrong, Francis Bacon and LS Lowry.
"The scene that Bayes encountered as he left the Time & Life building on that day came as a pleasant surprise: The Beatles were filming Help! and were wandering along New Bond Street and attracting a lot of attention from passers-by. The next series of exposures show The Beatles at their second movie location, Blandford Street, northwest of New Bond Street.
Unseen for decades
"Derek Bayes' photographs of the Beatles shooting Help! in Mayfair were developed, but Bayes decided to hold on to them for when the right moment arrived."
He took pictures of the group again in 1967, among the pack of photographers at EMI Studios in Abbey Road on June 24 that year, to publicize the band's imminent Our World global satellite broadcast of "All You Need Is Love." These new shots were also never published at the time, but Bayes continued to work on a broad range of news stories, and founded the Aspect Picture Library, which was dedicated to reportage photography.
Beatlemania: 1963-1965. Four Photographers on the Fab Four can be bought here.
Listen to the best of The Beatles on Apple Music and Spotify.