Four More Tracks Debut From The Beatles' 'Let It Be Special Edition'
Making their digital debuts are 'Get Back' (Take 8), 'One After 909 (Take 3),' 'I Me Mine (1970 Glyn Johns Mix),' and 'Across The Universe (2021 Mix).'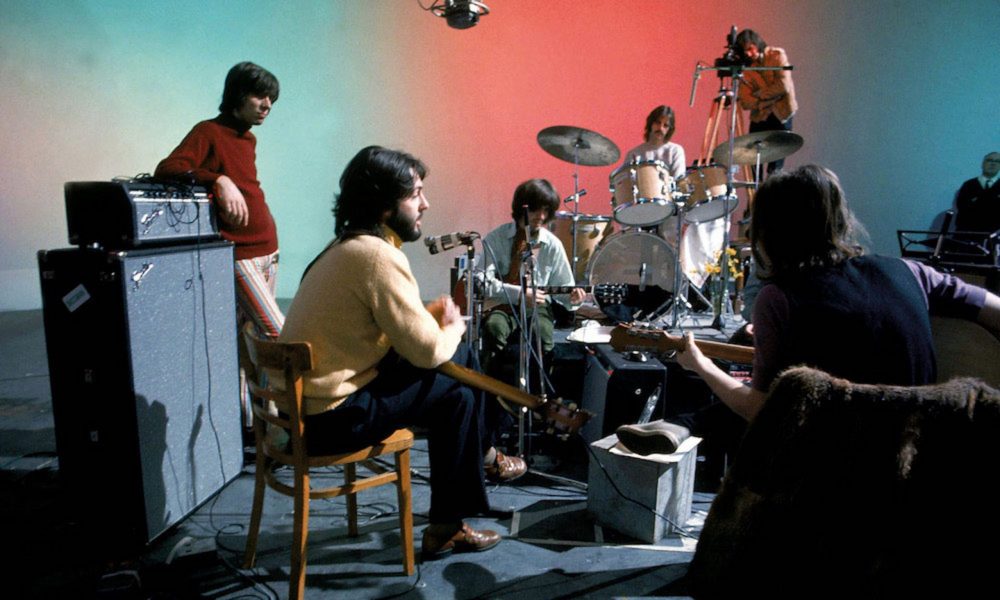 Four more tracks have been shared today (17) from the forthcoming Special Edition of The Beatles' Let It Be. Making their digital debuts are "Get Back" (Take 8), "One After 909 (Take 3)," "I Me Mine (1970 Glyn Johns Mix)," and "Across The Universe (2021 Mix)."
Let It Be Special Edition will be released on October 15 by Apple Corps Ltd./Capitol/UMe. The physical and digital Super Deluxe collections will contain 27 previously unreleased session recordings as well as a four-track Let It Be EP and the similarly unreleased 14-track Get Back stereo LP mix, compiled by Glyn Johns in May 1969.
The new takes and mixes of songs from the celebrated 1970 album follow the appearance last month of the first three previews of the box set, "Let It Be" (2021 Stereo Mix), "Don't Let Me Down" (first rooftop performance), and "For You Blue" (Get Back LP Mix).
The album has been newly mixed by producer Giles Martin and engineer Sam Okell in stereo, 5.1 surround DTS, and Dolby Atmos formats. All formats will feature the new stereo mix of the album, which was guided by the original "reproduced for disc" version by Phil Spector. It's been sourced directly from the original session and the eight-track tapes of The Beatles' famous, 42-minute rooftop performance at the Apple Corps building at 3 Savile Row in London on January 30, 1969.
I Me Mine (1970 Glyn Johns Mix)
Let It Be Special Edition complements director Peter Jackson's new documentary series The Beatles: Get Back, as well as and the hardcover book, which is also titled The Beatles: Get Back.
Released on May 8, 1970, the original Let It Be topped the charts on both sides of the Atlantic, as well as in Australia, Canada and other countries. It is certified quadruple platinum in the US for shipments of four million copies.
Pre-order The Beatles' Let It Be Special Edition packages, which are released on October 15.