The Beatles' 'Love Me Do' Sells For Almost $15,000 On Discogs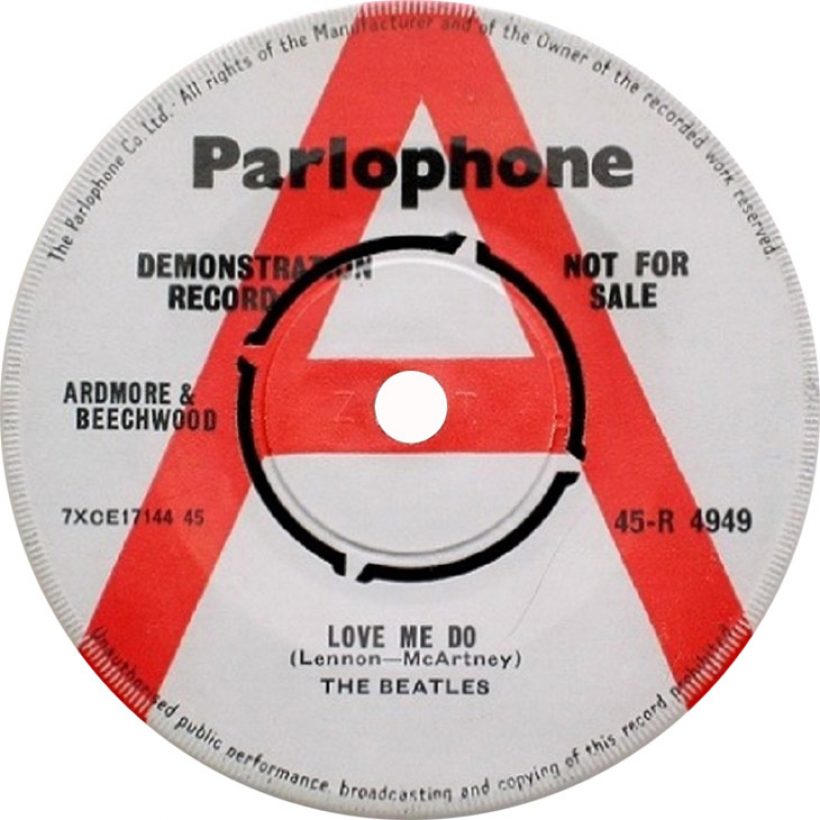 An original 7" copy of The Beatles' debut single, 'Love Me Do', has sold for almost $15,000 through the online collectors' site, Discogs.com. At the time of writing, it is now the most expensive 7" single ever sold on the vinyl-focused marketplace.
The copy of The Beatles' debut single for Parlophone, sold via Discogs, went for $14,757 on 9 October. The single sale fell just $243 short of the all-time record set by a rare double-LP 12" promo version of Prince's Black Album, which sold for $15,000 during 2016.
'Love Me Do' was initially released on 5 October 1962. The 7" sold through Discogs was one of only 250 issued with Paul McCartney's name misspelled in the writing credit as "McArtney". Backed with 'PS I Love You', the single peaked at No.17 when it was first released in the UK, but topped the Billboard Hot 100 in the US in 1964.
The Beatles recorded 'Love Me Do' on three different occasions, with three different drummers, at EMI Studios at 3 Abbey Road in London.
The first, artist test, recording took place on 6 June 1962 and featured The Beatles' original drummer, Pete Best. This version (previously thought to be lost) was later included on Anthology 1.
The first official recording of the song then took place on 4 September 1962. In August, Best had been replaced with drummer Ringo Starr, and the group recorded the song in 15 takes at EMI Studios. This version appears on the Past Masters collection.
The third 'Love Me Do' recording session was held on 11 September 1962. The Beatles returned to the same studio and they made a recording of the song with session drummer Andy White on drums, resulting in the version of the song that appeared on their debut album, Please Please Me. Ringo Starr played tambourine on this version; as a tambourine is not present on the 4 September recording, this is the easiest way to distinguish between the Starr and White recordings.
Explore Our The Beatles Artist Page.
Format:
UK English