Beatles Reissue Producer Giles Martin: Paul And Ringo Have To Be Happy
The son of original Beatles producer George describes the process of remixing 'The White Album' for its 50th anniversary reissue.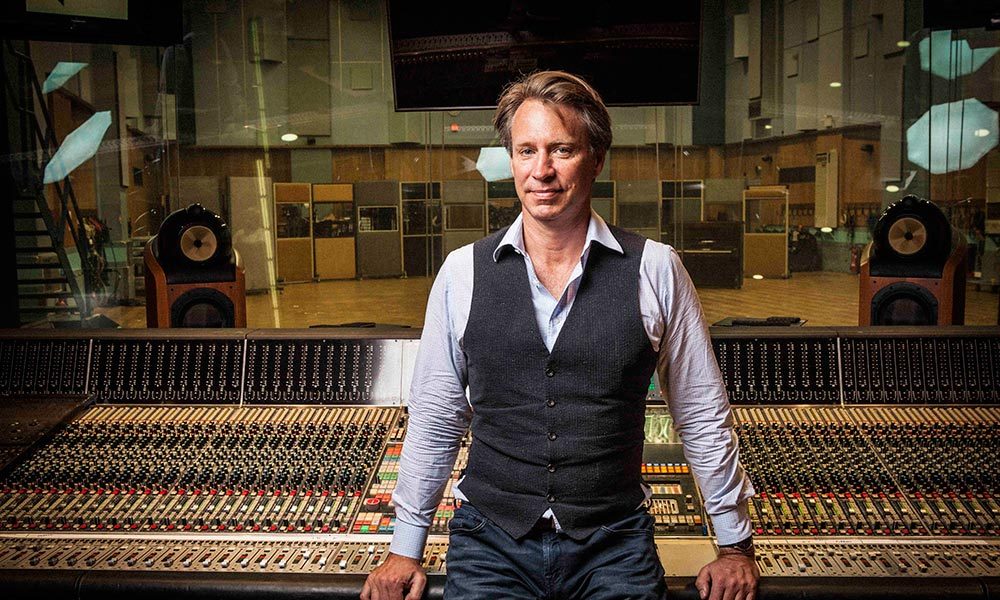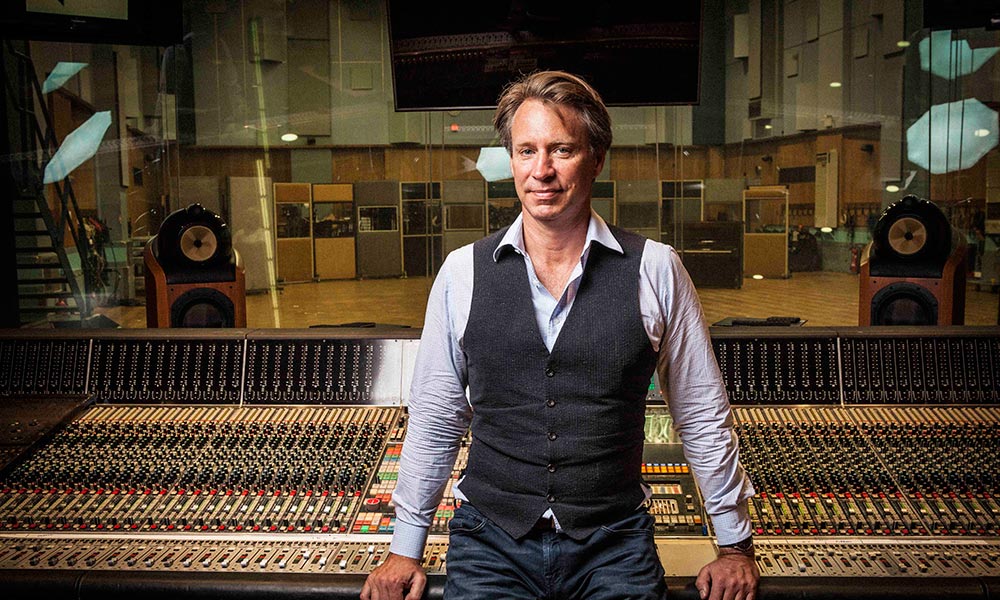 Giles Martin has spoken about the great pleasure of mixing The Beatles' catalogue and working with his "bosses," surviving members Paul McCartney and Ringo Starr. The son of the group's original producer George Martin has been discussing the multi-format, 50th anniversary reissue of 1968's The BEATLES, widely known as "The White Album." Giles was speaking ahead of the new edition's release on November 9, 2018, via Apple Corps Ltd./Capitol/UMe.
The release came some 17 months after Martin's work on the similar reissue of The Beatles' Sgt. Pepper's Lonely Hearts Club Band. Suggesting that the decision to embark on a Beatles remix project is not taken until relatively close to the anniversary time, he told this writer: "This one's been slightly more organised, but I always underestimate the amount of work that one has to do on it."
The Super Deluxe version of The BEATLES includes six CDs, a DVD and a hardbound book, with a total of 107 tracks, comprising the original 30-track album, the famous Esher Demos and countless early session versions. "You forget, with this album particularly," he says. "Because it's such a big album, 30 tracks and then all the extras, then the Esher Demos, you suddenly realise 'Oh my God, we've done 150 mixes.'"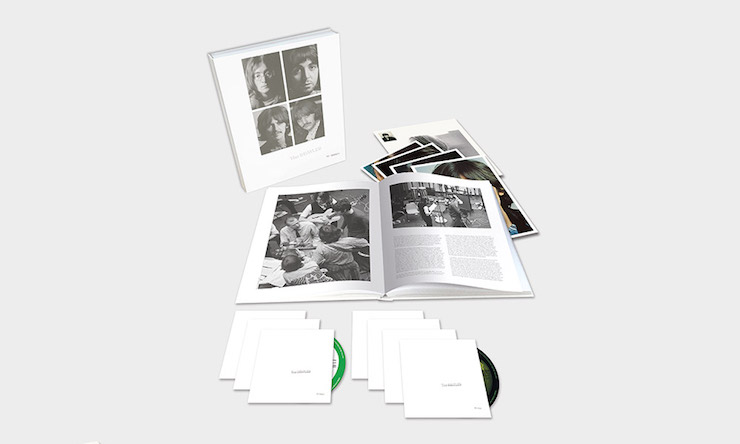 Explaining the production process, Martin says of his colleagues: "Mike Heatley and Kevin Howlett go and listen to everything and they make notes. But then I go and listen to everything and make notes. Their list is much bigger than mine because I'm much meaner than they are.
"But also there has to be a story to be told. The whole thing with a mix project like this is that (a) I want the tracks to sound good and make you feel a certain way but also (b) I want it to be a window into the world that I'm so privileged to be in, where I can get a tape from the vaults and listen to it and enjoy it.
"I want people to feel what it's like to be in the creative process, and there's a beauty in the flawed quality of the performance that ends in the masterpiece that is 'The White Album.'"
CDs four, five and six in the Super Deluxe package comprise some 50 session performances, including unheard early versions of many tracks and others that weren't on the album, notably "Lady Madonna," "Across The Universe" and various light-hearted jams.
"With the outtakes," says Martin, "it's pretty much what's on tape. The only time I would ever get rid of something is that sometimes you would get weird feedback going over something or tape noise, but in general I've kept things as dirty as possible.
"With the extras, I would just sit on my own and do them, and I work quite quickly as well. I sent them to [Abbey Road engineer] Alex Wharton to get them mastered and he goes 'These sound amazing, what have you done?' I said 'Very little, I've panned them, a bit of EQ, a bit of compression maybe, not much, and the job's a good 'un.'
"I remember [producer-artist] Ethan Johns saying to me, [his father] Glyn's advice to him was 'When the hairs stand up on your arm, stop doing what you're doing.' It would be so easy to start going into them, but that's not the point of it. We have the record, and the record we mixed meticulously, and in fact the Esher Demos we mixed properly. But the outtakes should be the outtakes, and I want people to feel what I feel when I put them on the tape machine."
Martin also described McCartney and Starr's input into the reissue process. "'The White Album,' especially, sounds pretty contemporary," he notes. "Paul said this to me when he came to listen to it at Abbey Road. We sat and listened to bits and pieces together and he said 'It's funny, it sounds like a contemporary record.'
"I went out to L.A. to see Ringo," Martin goes on. "We listened to stuff together and he makes his notes. They're my bosses, they have to be happy, that's the first box to tick. It's their record, their stuff that I'm playing around with."
The BEATLES ('The White Album') can be bought here.
Format:
UK English