Watch Benee Manifest A Vampire In 'Beach Boy' Video
The track is taken from the New Zealand artist's upcoming EP, 'Lychee'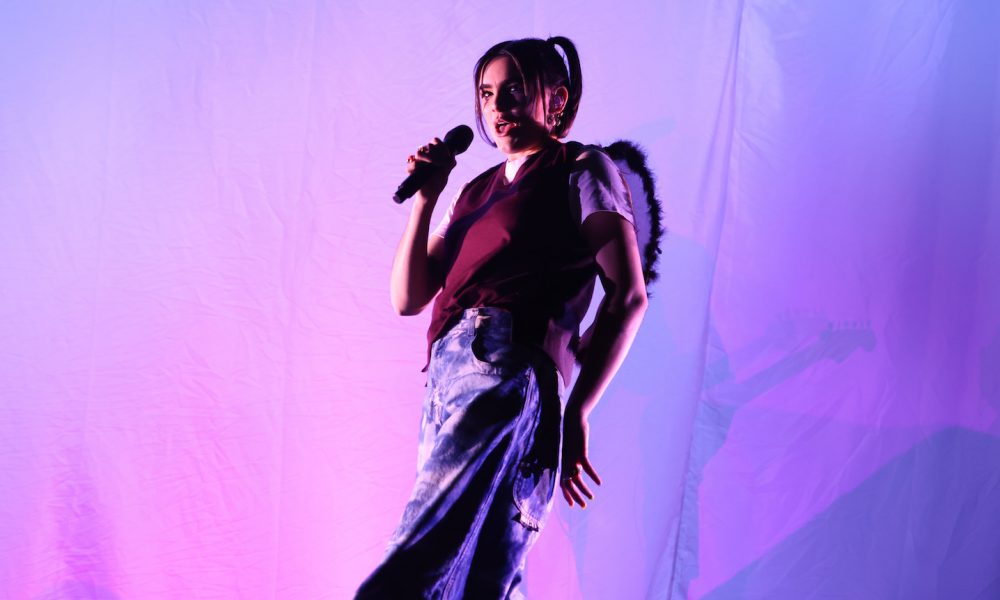 Benee has shared a new video for her latest single "Beach Boy," in which she manifests a vampire boyfriend.
The track will feature on the New Zealand pop star's new EP, Lychee, which will be released on March 4.
In the visuals, Benee gets a paper cut while reading a magazine about witchcraft, her blood dripping onto a page featuring a vampire. Moments later, the undead man appears in her room behind her and joins her in a slow dance, a trip to a graveyard, and more.
"I was a huge Twilight fan growing up, and I wanted to have my own true vampire moment!" Benee told Rolling Stone of the video. "I wanted this one to be upbeat and cheeky to match my lyrics, hehe."
BENEE - Beach Boy (Official Music Video)
The rising star announced the Lychee EP earlier this month (February 3). The project was recorded in LA, with the music coming from having "great creative space" despite being created during "the craziest time in all our lives."
Speaking about "Beach Boy," she said: "'Beach Boy' is pure fantasy, set in LA. It's about being happy alone, but still wanting some love; wanting the thrill without the pain. It was the first time I'd worked with Greg Kurstin, and it was so sick… we got on super well, and I love this track… I think it is perfect for cruising down the freeway with the top down."
Lychee also features the 2021 single, "Doesn't Matter." Benee will hit the road in support of the EP in May when she embarks on a North American tour. The dates kick off in Montreal on May 31 and conclude at The Novo in LA on June 30, making stops at festivals including New York's Governors Ball and Tennessee's Bonnaroo along the way.