Bestselling Soprano Sarah Brightman Announces 'Hymn' Album, Tour And Partnership With Swarovski
The album will be accompanied by a 125-concert tour across five continents.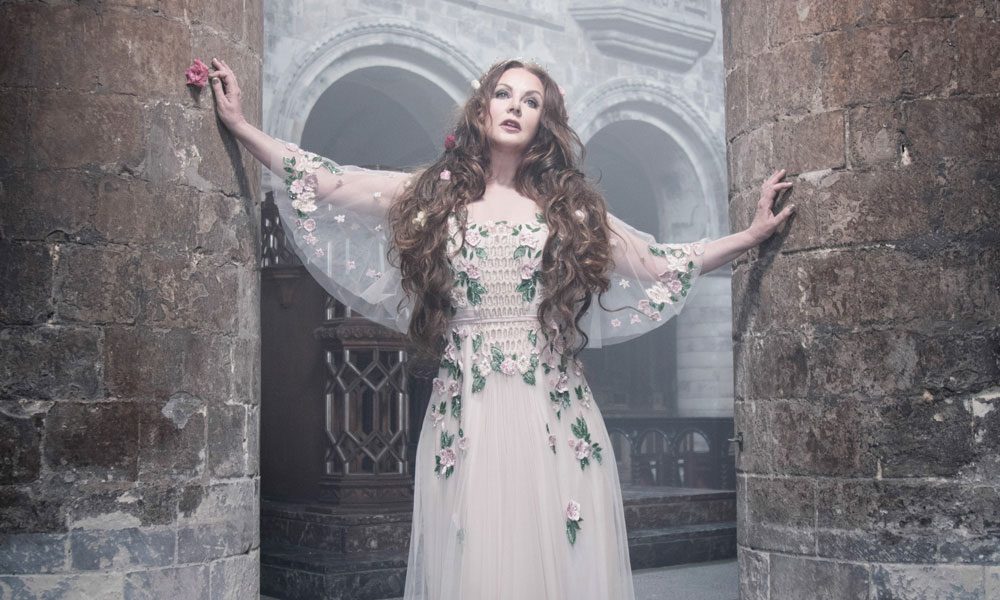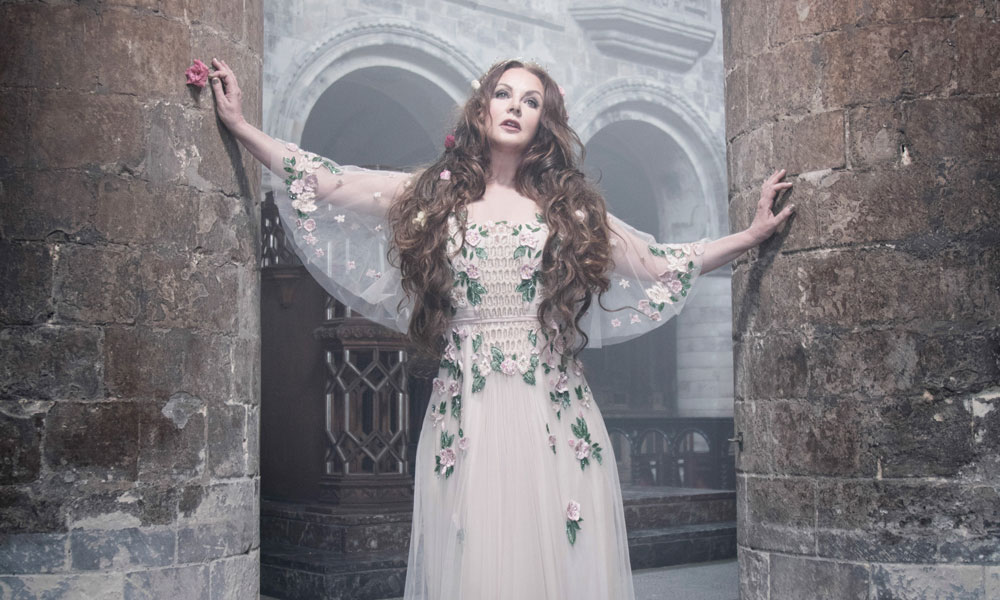 The bestselling soprano in the world, Sarah Brightman, will release her 15th full-length album Hymn on 9 November on Decca Gold/Universal Music Group. It's available for pre-order and the title track is a version of a song by progressive rock favourites Barclay James Harvest. It's Brightman's first studio set since the international chart-topper of 2013, Dreamchaser, and the first track from the set, 'Sogni,' can be heard here.
The soprano has also announced a huge world tour, Hymn: Sarah Brightman In Concert, which will embrace no fewer than 125 shows on five continents. Announced dates can be seen below, with the itinerary due to start in South America in November.
Brightman is partnering with Swarovski for her world tour, with her elaborate costumes and dazzling tiaras to be composed of Swarovski crystals. There will also be a range of custom tour merchandise from the singer's signature product line, designed and embellished with crystals from Swarovski. There'll be more information on the partnership over the coming months.
"I'm so excited to share this album with everyone," says Brightman. "Hymn is excitingly eclectic, encompassing many different styles, and I'm looking forward to performing the new songs on my world tour. Every project I've done has come from an emotional place, and I wanted to make something that sounded very beautiful and uplifting. 
"To me, 'hymn' suggests joy," she continues, "and a feeling of hope and light, something that is familiar and secure, and I hope that sentiment resonates through the music."
Brightman began work on Hymn in 2016 with her longtime producer-collaborator Frank Peterson, who has overseen eight of Brightman's album projects. The first of these was 1993's Dive, and they went on to work together on Fly in 1995, Timeless (Time To Say Goodbye) (1997) Eden (1998]) La Luna (2000]) Harem (2003) and 2008's Symphony and Winter Symphony.
The spiritually-themed Hymn features orchestrated, choir-based songs that were recorded over the past two years in Hamburg, Miami, London, Vancouver, Los Angeles, New York and Budapest.
The track 'Hymn' itself is Brightman's reading of the track from Barclay James Harvest's 1977 album Gone To Earth. The new album also includes songs by such modern composers as Eric Whitacre ('Fly To Paradise'), Japanese superstar musician-songwriter Yoshiki ('Miracle') and the German DJ Paul Kalkbrenner ('Sky and Sand'). The record concludes with a new rendition of Brightman's signature duet with Andrea Bocelli, 'Time To Say Goodbye,' singing lyrics that she wrote herself, for the first time in English.
Hymn is released on 9 November. Scroll down to read the tracklisting and the announced dates on the Hymn: Sarah Brightman In Concert  tour, and buy Hymn here.
Hymn Overture

Hymn

Sogni featuring Vincent Niclo

Sky And Sand

Canto Per Noi

Fly To Paradise featuring Eric Whitacre Singers

Gia Nel Seno (La Storia Di Lucrezia)

Follow Me

You

Better Is One Day

Tu Che M'hai Preso IL Cuor

Miracle featuring Yoshiki

Time To Say Goodbye
TOUR DATES:
South America, Mexico and Puerto Rico:
Nov. 24 São Paolo, Brazil Espaco das Americas
Nov. 25 São Paolo, Brazil Espaco das Americas
Nov. 27 Brasília, Brazil Ulysses Guimarães Convention Center
Nov. 29 Rio de Janeiro, Brazil Vivo Rio
Dec. 1 Curitiba, Brazil Teatro Guaira
Dec. 4 Lima, Peru Gran Teatro Nacional
Dec. 6 Montevideo, Uruguay Antel Arena
Dec. 8 Buenos Aires, Argentina Teatro Colon
Dec. 10 Buenos Aires, Argentina Teatro Colon
Jan. 17 San Juan, Puerto Rico Coliseo de Puerto Rico
Jan. 19 Monterrey, Mexico Arena Monterrey
Jan. 22 Guadalajara, Mexico Auditorio Telmex
Jan. 24 Puebla, Mexico Auditorio Metropolitano
Jan. 26 Mexico City, Mexico Arena Ciudad de Mexico
North America:
Jan. 30 Baltimore, MD Hippodrome Theatre
Feb. 1 Mashantucket, CT Foxwoods Resort Casino
Feb. 2 Atlantic City, NJ Tropicana AC
Feb. 3 Philadelphia, PA The Met Philadelphia
Feb. 5 Washington, DC DAR Constitution Hall
Feb. 6 New York, NY Radio City Music Hall
Feb. 7 Boston, MA Orpheum Theatre
Feb. 9 Montreal, QC Place Bell
Feb. 10 Toronto, ON Sony Center
Feb. 12 Pittsburgh, PA Benedum
Feb. 13 Detroit, MI Fox Theatre
Feb. 14 Chicago, IL Chicago Theatre
Feb. 16 Greenville, SC Bon Secours Wellness Arena
Feb. 17 Atlanta, GA Fox Theatre
Feb. 19 St. Petersburg, FLMahaffey Theater
Feb. 20 Hollywood, FL Hard Rock Live at The Event Center
Feb. 21 Orlando, FL Dr. Phillips Center for the Performing Arts
Feb. 23 Grand Prairie, TX Margot and Bill Winspear Opera House
Feb. 25 Sugar Land, TX Smart Financial Centre at Sugar Land
Feb. 27 Phoenix, AZ Comerica Theatre*
Mar. 1 San Diego, CA Viejas Arena
Mar. 2 Anaheim, CA Honda Center
Mar. 3 Las Vegas, NV Smith Center PAC
Mar. 5 Denver, CO Paramount Theatre
Mar. 7 Salt Lake City, UT Abravenal Hall
Mar. 9 San Francisco, CA The Masonic*
Mar. 10 Los Angeles, CA Dolby Theatre
Mar. 13 San Jose, CA City National Civic
Mar. 15 Portland, OR Keller Auditorium
Mar. 16 Seattle, WA Paramount Theatre
Mar. 18 Vancouver, BC Queen Elizabeth Theatre
Format:
UK English