Watch The Beta Machine Perform 'Embers' Live At Capitol Studios
The alt.rock outfit performed at the iconic Capitol Studios in Hollywood to play key cuts off their new album 'Intruder'.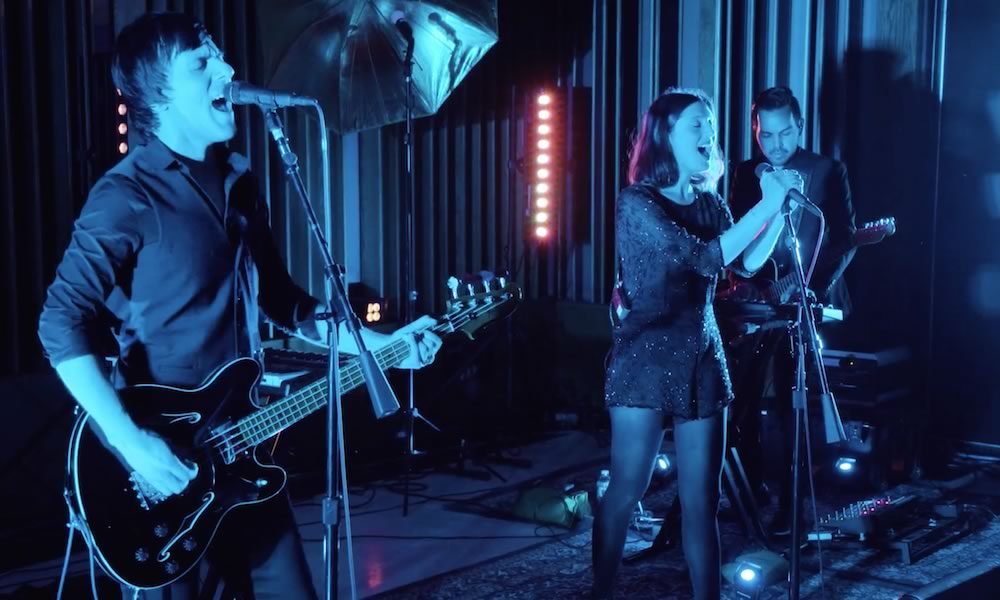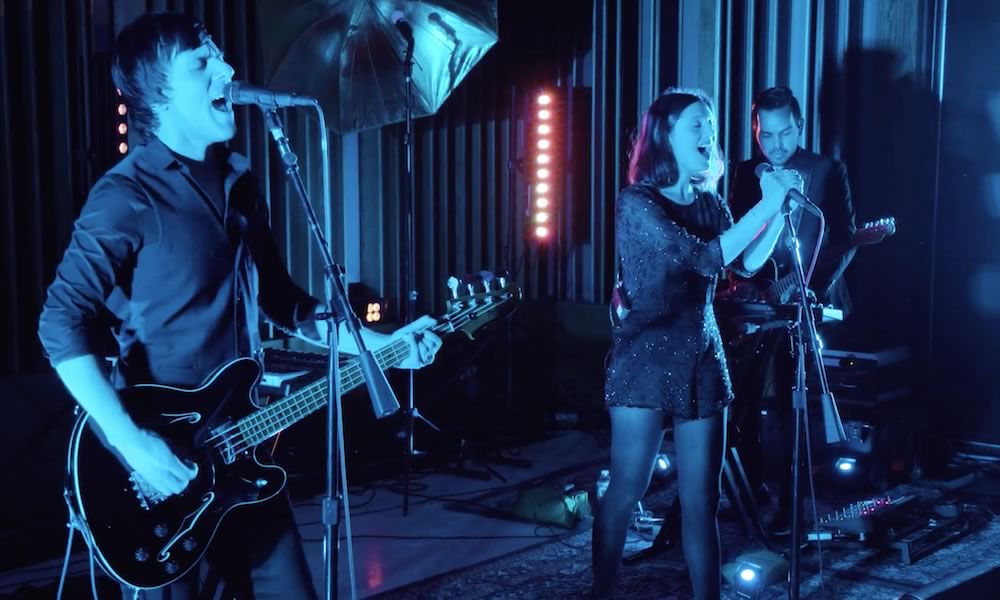 After making their stellar debut on their new album Intruder, LA alt.rock outfit The Beta Machine have shared a live performance of their single 'Embers', live from Capitol Studios.
Washed in blue light, the alt.rock quartet took to the stage in the famous Studio A at Capitol Studios in Hollywood to play key cuts off their new album to an intimate audience.
The Beta Machine - Embers (Live At Capitol Studios/2019)
The Beta Machine is comprised of the bassist, vocalist and keyboardist Matt McJunkins and drummer Jeff Friedl, previously of A Perfect Circle and Eagles of Death Metal, along with vocalist Claire Acey and guitarist/keyboardist Nicholas Perez.
'Embers' is the culmination of the diverse set of influences each member brings to the group, a mix of synth-driven electronica and anthemic rock.
"If it's hard to put a finger on our overall sound, then I'm totally OK with that," McJunkins told uDiscover Music previously in an interview. "I'll actually be really happy if people have trouble defining our music!"
While the band previously shared an official music video for the single, the live version of 'Embers' showcases the haunting vocal interplay between McJunkins and Acey. Given the evident chemistry of the performance, it's surprising given that the band has only been together for such a short period of time.
The opening track off Intruder sets the stage for the rest of the album, with a catchy beat that builds into a dramatic anthem.
"It's such a new project. The world is our oyster," Friedl said during the album's initial release. "We're hoping that at the end of the day, we have a pretty vast, varied fan base full of people who appreciate all the vibes we put on the record."
The Beta Machine are currently on tour, with dates in North America this summer. Visit their official artist website for details.
Intruder can be bought here.
Format:
UK English