Billie Eilish And Finneas Talk Headlining Glastonbury, Pre-Show Rituals, New Single On Apple Music
Eilish is the youngest artist to be tapped to headline the UK festival.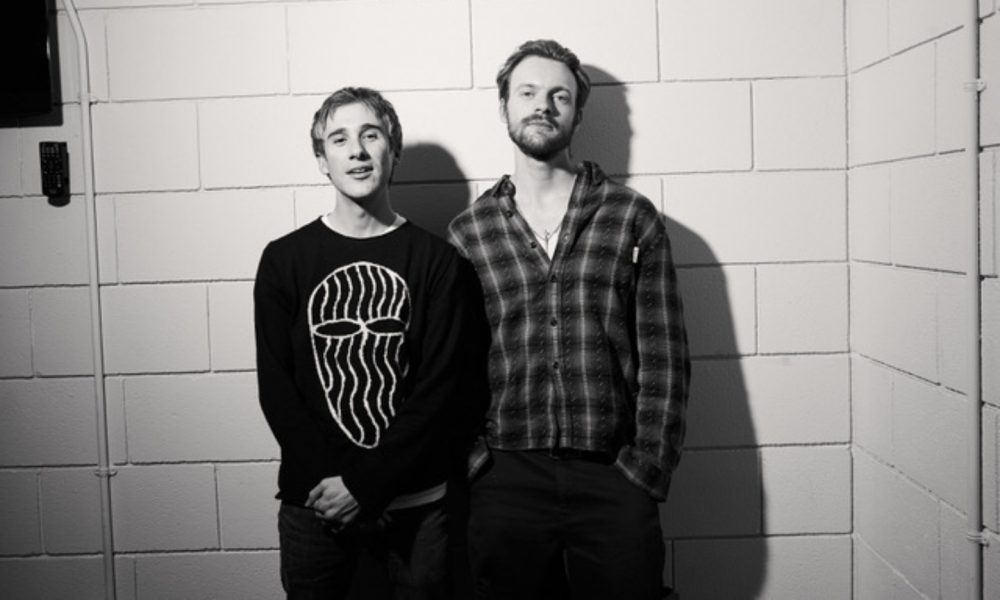 Ahead of their history-making set at Glastonbury this summer, Billie Eilish and Finneas spoke with Apple Music 1's Matt Wilkinson about Eilish becoming the youngest artist to ever headline the festival, the pair's pre-show rituals, their newly teased single "TV" and more.
"It's a serious once in a lifetime opportunity to be asked to go to and to do," Eilish shared of the major feat. "And I'm constantly feeling like I'm undeserving of everything, and I think that's a good thing. I would say that that's a good thing for the most part. But first of all, it makes you doubt everybody because you're like, 'Why would you choose me?'"
She added: "But with that being said, that's why I'm even more excited about it and stoked and to be the youngest headliner ever. And I'm a woman and that's really cool. And it makes me excited for the future. And unfortunately, there's not a lot of female headliners constantly. So I feel really honored and really excited."
On the festival, Finneas said: "To headline Glastonbury, it's unbelievable. I feel like Glastonbury is everyone who has been lucky enough to go to music festivals, the world over, everyone says the same thing, which is there's nothing like Glastonbury. Everything wishes it was Glastonbury. So yeah, just a tremendous honor. Again, it's the company that you're in too. The fact that we're there with McCartney and Kendrick and everybody down the lineup too, I'm a huge fan of so many artists playing each day. It's so exciting."
Eilish has two full albums worth of material to work into her Glastonbury setlist, though fans are wondering whether the newly teased song "TV" will make the cut. The song was first premiered during a live show as the first time Eilish and Finneas have performed unreleased music since they debuted "When The Party's Over" ahead of the singer's debut When We All Fall Asleep, Where Do We Go? back in 2019.
"It was pretty random actually. Nobody thought about it," Eilish explained of the song's origins. "Our plane was delayed a couple weeks ago and we were sitting outside somewhere and I was just listening to songs that I have written and never did anything with like all in my phone and my voice memos and stuff. I found a couple songs and I was thinking about these songs that we have written. And I was like, 'Wow, I really love these songs.' I just had this idea of like, 'What if we just did them live?'"
She added: "This is a moment in time, really. We write music and I want it to come out without having to prepping and making a whole like doing months and months of promo for something. I just want to be able to put music out like I used to. I think the bigger you get the harder that seems. So I kind of was like, 'I just want to be able to go back to my roots and be the songwriter that I am and that Finneas is and sing the song that we just wrote and put it out whenever it's done.'"
"It's one of those lines where I think we were writing that whole song and it was what's the magnetic north of this? What is the conclusion that we're drawing here?" Finneas explained. "Because it's a sad picture that I think most people who've been in love can relate to of a relationship maybe falling apart and a friendship's falling apart, of time moving on. I think ultimately the conclusion was I'm not saying I'm certainly the problem, but I can't ignore that's a possibility that it might be me. And I think that's also most people's worry, right? The things that are going wrong in their life. Most people are worrying that it's because of them, even though I think the reality of the world is most things are just happening to you."
Listen to the best of Billie Eilish on Apple Music and Spotify.