Billie Eilish Morphs Into A Disney Princess In New Teaser Trailer
Filmed at the historic Hollywood Bowl, Eilish will perform her new album in its entirety on September 3rd.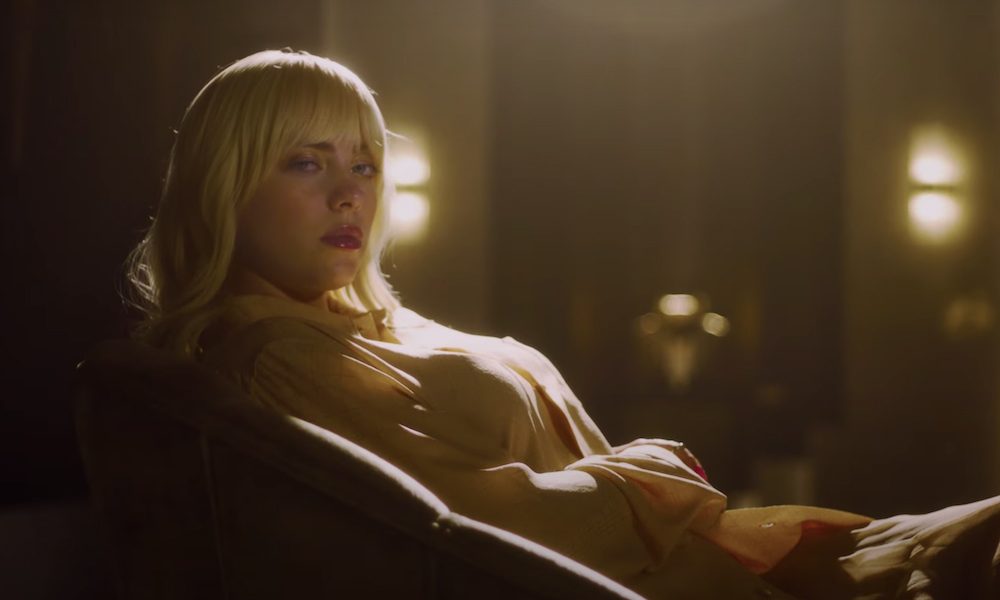 Billie Eilish transforms briefly into a Disney princess character in the new teaser trailer for her upcoming Disney+ concert special Happier Than Ever: A Love Letter to Los Angeles, which airs on September 3rd.
Filmed at the historic Hollywood Bowl, Eilish will perform her new album in its entirety alongside her brother and collaborator Finneas and will be joined by the Los Angeles Children's Chorus, the Los Angeles Philharmonic conducted by music & artistic director Gustavo Dudamel, and Brazilian guitarist Romero Lubambo.
The Happier Than Ever special was co-directed by Robert Rodriguez (Planet Terror, Sin City) and Oscar-winning animator Patrick Osborne (Pearl, Feast).
In true Disney fashion, special animated elements specific to Los Angeles will pop up throughout the performance, as Eilish pays homage to her hometown.
The Disney+ special takes its name from Eilish's new, critically acclaimed album, Happier Than Ever, released on July 30th. Despite its cheery title, the album delves into heartache, exploitation, and her rapid ascent to stardom.
"I hope people break up with their boyfriends because of it and I hope they don't get taken advantage of," said Eilish in her cover feature with Rolling Stone.
Eilish is no stranger to splashy programs for streaming services. She let the cameras into her world for the recent AppleTV+ documentary, The World's A Little Blurry, which is currently up for four Emmy nominations.
The pop singer's performance at the Hollywood Bowl also allows fans a taste of what they've missed from the past year and a half, Eilish's command of the stage as an electric performer, after a long tenure of darkened stage lights and shuttered venues.
The album title may be up for interpretation, but in these latest trailers, Eilish looks like she's having a ball, having returned to the world's stage.