Billie Eilish Announces New Song 'NDA' Will Arrive Next Week
'Happier Than Ever' is out July 30.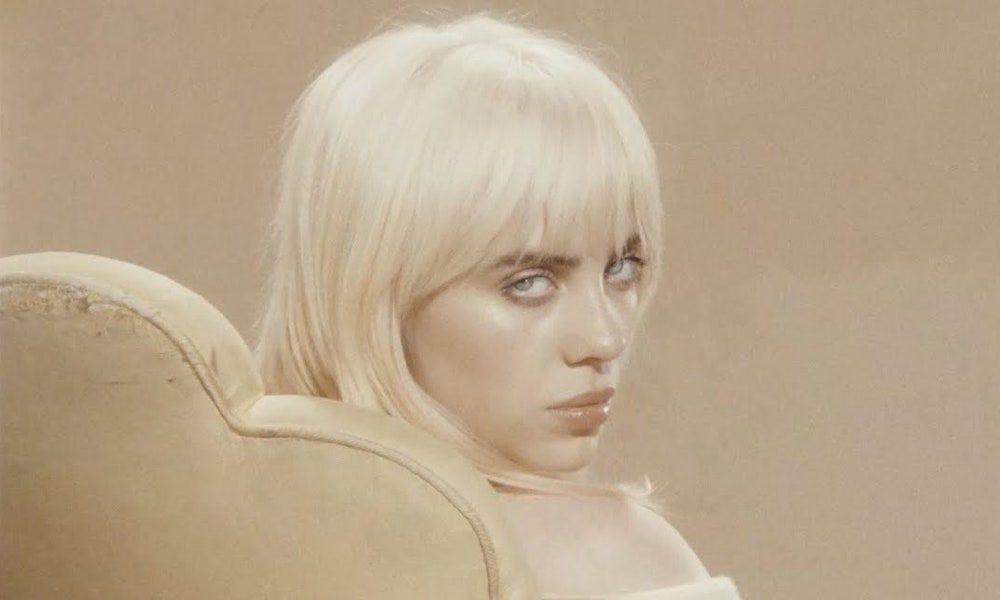 Billie Eilish has announced details of another new song called "NDA," which is set to be released next week. The track will feature on her highly anticipated second album, Happier Than Ever, which will arrive on July 30.
After teasing a new announcement on her Instagram Story yesterday (July 1), Eilish revealed the news on her social media accounts earlier today. "The new song and music video from the forthcoming album Happier Than Ever are out Friday, July 9," she wrote. She also shared what appears to be a still from the "NDA" video, which features a blurry, double image of the singer against a black background.
"NDA" will be the fifth song to be shared from her second record ahead of its release. It follows this year's "Your Power" and "Lost Cause," as well as "My Future" and "Therefore I Am," both of which were released in 2020.
Billie Eilish is also preparing to hit the festival circuit this summer in support of the new album. Eilish, Coldplay, Dua Lipa, Lil Baby, and Weezer are among the artists set for the all-star 2021 iHeartRadio Music Festival, scheduled for September 17 and 18 at Las Vegas' T-Mobile Arena.
The two-day fest will also feature Maroon 5, Florida Georgia Line, Cheap Trick, Nelly, Journey, Sam Hunt, Khalid, and more artists to be announced, as well as the customary surprise appearances and collaborations. Ryan Seacrest will host the proceedings.
The 2021 iHeartRadio Music Festival is scheduled to take place the same weekend as Las Vegas' Life Is Beautiful Festival, where Eilish is also among the headliners; the singer will perform Sunday, September 19 at that fest.
Additionally, Amazon Music recently hosted this year's Prime Day concert, which featured hitmakers Billie Eilish, Kid Cudi, and H.E.R. as the event's headlining performers. Each artist recorded a unique 25-minute set for the three-part immersive music experience, all of which is available for streaming on Prime Video.