Billie Eilish, Kid Cudi, H.E.R. To Perform At Amazon Music's 2021 Prime Day Concert
The three-part event will be streaming on Prime Video starting June 17.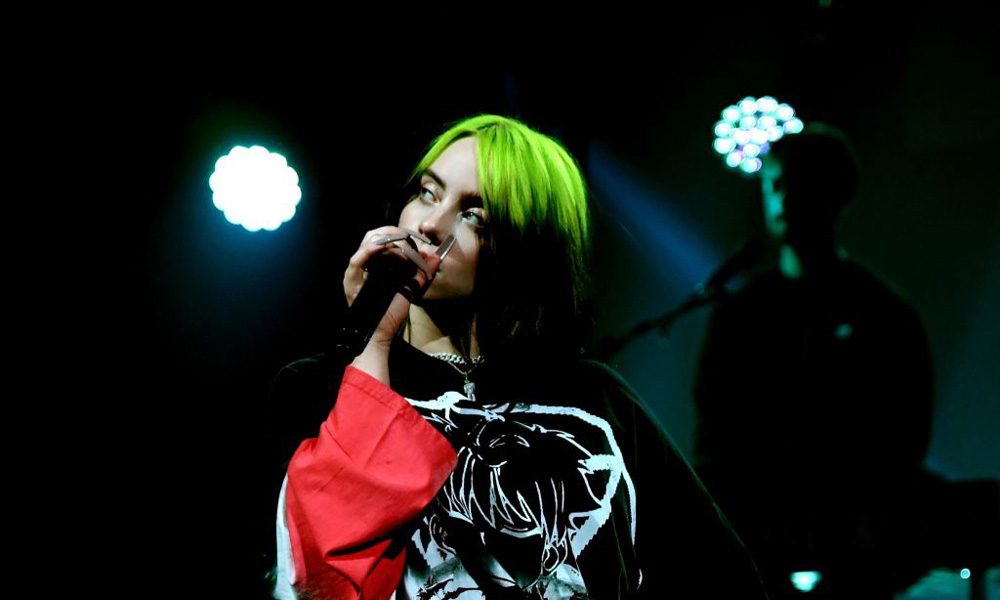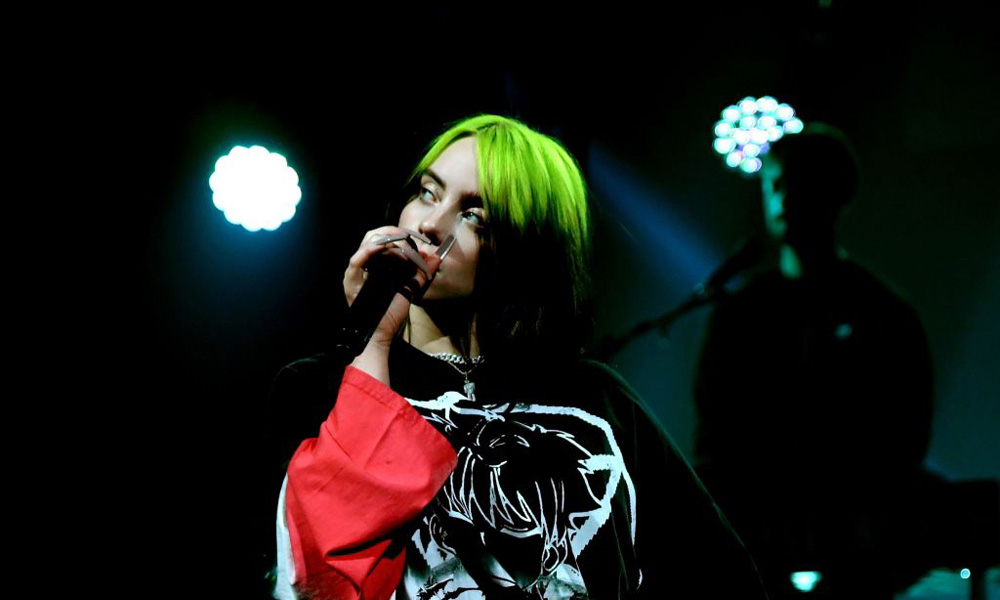 Amazon Music has shared the trailer for this year's Prime Day concert featuring hitmakers Billie Eilish, Kid Cudi, and H.E.R. as the event's headlining performers. Each artist has recorded a unique 25-minute set for the three-part immersive music experience, all of which will be available for streaming on Prime Video starting June 17.
Keeping in line with the aesthetic of her forthcoming album Happier Than Ever, out July 30, Billie Eilish created a set based in Paris and featuring a classic film reel. Performing with her brother and collaborator FINNEAS, the singer-songwriter dons the signature blonde hair of her current era as she performs her latest single "lost cause" at locations throughout the city. Eilish will also be sharing an exclusive set of merchandise also launching on June 17.
Prime Day Show 2021: Billie EIlish, H.E.R., and Kid Cudi - Official Trailer | Amazon Music
Kid Cudi also opted to capture the theme of his latest album, Man on the Moon III: The Chosen, for his space-themed performance. In the teaser clips of the rapper's set, he can be seen driving through the desert to a separate location on the moon where he dons a spacesuit as his attire. Released in December, Man on the Moon III: The Chosen signified the final chapter in Cudi's decade-long album trilogy. For his Prime Day set, he recruited the International Space Orchestra, a group of space scientists from NASA Ames Research Center, the SETI Institute, and the International Space University, as his backing band.
Grammy-winning R&B singer H.E.R. will be performing music from her latest album Block of my Mind with the theme based around Los Angeles' Dunbar Hotel. In the 1930s and 1940s, the hotel served as a hotspot for Black culture that hosted performances from music legends such as Duke Ellington, Cab Calloway, Billie Holiday, and Louis Armstrong.
All three Prime Day concerts will be streaming for free on Prime Video with or without a subscription.
Pre-order Billie Eilish's forthcoming album Happier Than Ever ahead of its July 30 release.