Billie Eilish Shares 'Oxytocin' Live Performance From 'Happier Than Ever: A Love Letter To Los Angeles'
The live concert film arrives to Disney+ on September 3.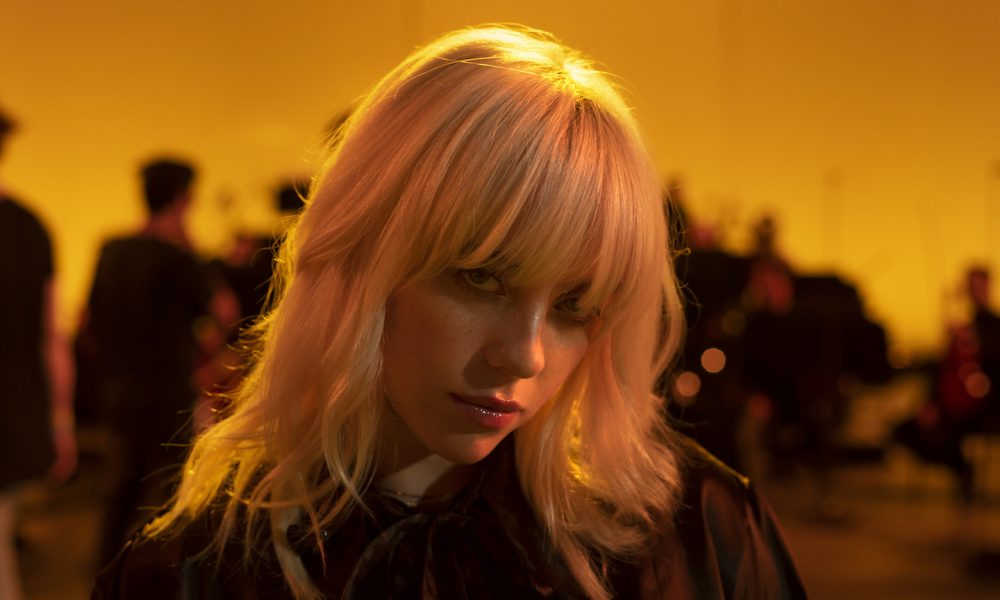 Ahead of the release of her live concert film Happier Than Ever: A Love Letter To Los Angeles, multi-platinum selling musician Billie Eilish has shared the visual of the live performance of "Oxytocin" from her chart-topping second studio album Happier Than Ever. The film arrives globally on streaming service Disney+ on Friday, September 3.
The "Oxytocin" performance opens with an animated avatar of Eilish speeding through a tunnel in a silver convertible. As the bass of the track kicks in, the visual jumps back and forth between the flashing red lights of the tunnel and the red stage lights the singer is prepped to perform under.
Billie Eilish - Oxytocin (From Disney's Happier Than Ever: A Love Letter To LA)
Apart from the occasional appearance of her brother and close collaborator, Finneas, the video is all Eilish, highlighting her vocal performance on the skittering track in an uncomplicated set.
Directed by Robert Rodriguez and Patrick Osborne, Happier Than Ever: A Love Letter To Los Angeles is a live concert film that finds Eilish honoring her hometown as she performs the recently released Happier Than Ever in its entirety. The cinematic performances were filmed at Los Angeles' Hollywood Bowl with Finneas, the Los Angeles Children's Chorus, the Los Angeles Philharmonic conducted by music & artistic director Gustavo Dudamel, and Brazilian guitarist Romero Lubambo.
"It's a concert film, but it's also a story at the same time, this kind of beautiful version of old Hollywood," Eilish explained in the film's recently shared trailer, also noting the timelessness of the Hollywood Bowl. "This is my entire album, from front to back, in order."
Happier Than Ever arrived in late July via Interscope Records and debuted at No.1 on the Billboard 200 albums chart. The project became her second chart-topping album following her Grammy Award-winning 2019 debut album When We All Fall Asleep, Where Do We Go?